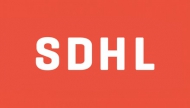 Swedish Women's Hockey League (SDHL) - Regular Season Round Up
This weekend, the first in February, saw the final games played in this year's regular season in the SDHL. By the end of the season the table has shuffled itself into four groups but we will just look at the top six teams before the Playoffs start on 13 February
The series champions- Luleå/ MSSK

For the fourth year in a row Luleå/ MSSK have won the title. Their Finnish international stars have dominated, Jenni Hiirikoski is the league's top scoring defender and finished second in Total Points whilst Michelle Karvinen came in fourth and Noora Tulus fifth. Meanwhile, Swedish Sara Grahn, the league's best netminder with a 93.19 SVS%.
In total they have won 31 out of 36 matches this season. However the challenge still remains to win the playoffs- something they have done two of the last three years.
The Top Three

The top three teams have been Luleå, MODO Hockey and Linköping HC, the second and third teams separated by only four points whilst these three provided 10 of the top 13 scorers in Total Points. Indeed they are have won five of the last seven SDHL championships.
MODO Hockey may look back and wonder what might have been had they not lost three of their highly talented import players during the season. Breanne Wilson Bennett, Brooke Boqvist (both concussion) and Lauren Wildfang (personal reasons) had notched up 66 points between them and Wildfang managed more than a Point Per Game. But a second place and first in Total Points for Canadian forward, Michela Cava - albeit by just one point- will have to do. Their goal now will be to go one better than last year's semifinal.
Linköping HC certainly have missed Lara Stalder's goal scoring prowess. She had 38 points in just 18 games, but has spent half the season out due to a shoulder injury. So their top scorer was new signing, Canadian Kennedy Marchment.
For the first time in the club's history they have also not had a first choice international keeper in net. Finnish second choice keeper Eveliina Suonpää finished eighth in the goalkeeper's competition on SVS%.
Linköping may have won more matches in regulation than MODO, but the team from Örnsköldsvik were able to finish off more matches in Overtime including three on penalties.
Last year Linköping beat MODO in the semis only to lose to Luleå in the final. This year both will be hoping to return to past glories and lift the trophy again.
Places Four to Six
The three teams in fourth, fifth and sixth were Leksand IF, HV71 and Djurgården IF were separated by just three points and are all capable of beating the top three in the forthcoming playoffs.
For Leksand IF top scorers have been Sweden's Anna Borgqvist and Canadian import, Danielle Stone whilst 22 year old Julia Åberg has performance well in net also getting the chance to play for the Swedish national team. They will be looking to find their early season form again which saw them top the table and beat Luleå in back to back meetings.
HV71 have the league's top performing import netminder, Alba Gonzalo from Spain in her second season at the Jönköping club. The team is also the home of another batch of Finnish internationals. The team's top scorers are 45 year old, Riikka Sallinen (formerly Välilä) and 21 year Sanna Hakala both of whom who were in the top ten of Total Points. Two years ago they knocked out favourites Luleå in the semifinals and will be hoping for similar result this year.
Meanwhile Djurgården IF will be going into the playoffs without one of their (and Sweden's) best players - 20 year old, Hanna Olsson, who quit the club dramatically this month. That leaves the other Nordic members of the squad, Norwegian Andrea Dalen (who finished in 11th on Total Points) and Dane Josefine Jakobsen (15th), left behind to continue to provide firepower upfront if the Stockholm team are to defy the odds and take the title again as they did in 2016/7.
Playoffs
The Playoffs will start on 13 February after the Six Nations Tournament in Russia. Each match will be a best of five series, with home advantage to the first team:
Luleå HF v AIK
MODO v Brynäs IF
Linköping HC v Djurgården IF
Leksand IF v HV71
Luleå remain favourites for their third title in four years.

Czech Rep.: Tipsport extraliga | 1.liga | 2.liga

Slovakia: Tipsport Extraliga | 1.liga

Sweden: SHL | HockeyAllsvenskan
Other: EBEL | Belarus | Croatia | Denmark | Estonia | France | Great Britain | Iceland | Italy | Latvia | Lithuania | MOL-liga | Norway | Poland | Romania | Serbia | Slovenia | Spain | NHL | AHL |
League standings
Game fixtures
League leaders
After two years of preparation, next November the new multi-national tournament will see the light Read more»
KHL President Alexei Morozov said non-Russian clubs will start the season in Russia and may stay there until the issue of crossing borders between states is resolved. Read more»