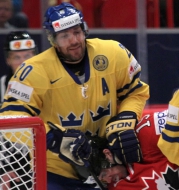 Swedish Hockey League (SHL) - October Review
November has finally come and that means short break in the SHL for the Champions Hockey League (CHL) and the international Karjala Cup. This gives us a chance to look at the season so far for the top five clubs who are separated by just four points after 16 matches in the Swedish Hockey League. One of the secrets to success in the SHL this year seems to be having two brothers playing on the same team. All of the top four teams have signed up for this new trend. So that Petter and Einar Emanuelsson (LHF), twins Ponthus and Pathrik Westerholm (FHC), Marcus and Jonathan Davidsson (DIF) and Marcus and Emil Sylvegård (MIF) will compete for my made-up Sedin Trophy as best brothers in Swedish hockey!
The top of the table
1. Luleå HF
Luleå may not have started the season well, but rallied before the break to win five out of their last six matches. They even picked up a point in the match they lost as they went down to Växjö in Sudden Death. Jack Connelly seems to be enjoying himself once again moving to the club after four years at Rögle BK. The American is top of the points scoring for the team with 13 (5G+ 8A) coming eighth in the whole SHL in Total Points.
Meanwhile, older brother Petter can take bragging rights as the team's top goal scorer in the Emanuelsson household with five, whilst brother Einar is not far behind with three.
Furthermore, the club has two players who have caught the Swedish selectors' eyes. First, 20 year old defenseman Jesper Sellgren. Drafted by Carolina Hurricanes this summer he already has a Junior World Cup Silver medal to his name and is now playing his first season in the SHL. However, for forward Emil Larsson it will be the first opportunity on international duty after a breakout year for Luleå last year.
2. Frölunda Indians
Frölunda's success is what should be expected from a team that has NHL drafted players in almost every position. Strange then that the highest scorer in Total Points is the undrafted, 30 year old American, Ryan Lasch. With 17 Points (5G +13A) he is the highest scoring import player in the SHL, a title he has won the last two seasons he has been in Sweden. But the team's top goal scorer is another brother, captain, Joel Lundqvist, pictured, with seven as well as five Assists too.
The team scored a full nine points with three home victories in the last three games before the international break. That included impressive wins against two of the other top team, Malmö Redhawks and Linköping HC. Surprisingly, none of the Frölunda team will be on international duty for Sweden, but the team will not get a break as such- they will have the first leg of a Champions Hockey League match against HC Lugano to play.
3. Djurgården IF
Like Luleå, Djurgården IF are almost entirely dependent on Swedish players to make up the squad. Their first line includes two new players to the club - NHL returnee Jacob Josefson and young talent, Jacob Lilja. They jointly lead Total Points in the whole SHL with 19 (5G+14A each) whilst their line-mate, Daniel Brodin leads the league with nine goals. No surprise then, that these three have been chosen by the Swedish Ice Hockey Federation to represent the country in the Karjala Cup. They will be joined by teammate, and older brother, Jonathan Davidsson who has returned to the club after attending training camp with Columbus Blue Jackets.
4. Malmö Redhawks
Malmö were forced to sell a number of their top players at the end of last season. But that seems to have lead to a deeper collective team effort with goals coming from across the lines. This is a team that is built on a sense of local connection with a number of players returning to the club they have come from or have played for earlier. That includes Henrik Hetta, older brother Emil Sylvegård and both keepers, Oscar Alsenfelt and former Dallas Stars keeper, Cristopher Nihlstorp.
Top scorers from Sweden's third biggest city are captain Fredrik Händemark and Austrian, Konstantin Komarek both on 11 points, with 3G+8A each. In the battle of the brothers, it is younger Marcus Sylvegård leading the team on goals with 6, whilst Emil has 3.
The team from the southern most part of Sweden led the SHL briefly until they lost their last two games away from home. They will go into the international break only after their CHL match against SC Bern.
5. Linköping HC
The focus at the beginning of the year was the return of Broc Little, who signed a three year contract, alongside Andrew Gordon. But the White Lions top scoring forwards has been a different combination of players, albeit with strong North American experience.
Forward Nick Sörensen returned to Sweden last year after one year in NHL/ AHL with the Anaheim Ducks organisation. He leads the team on goals with eight and lies in third on Total Points in the team. In second, with 13 Points, is his line-mate, Derek Roy, the player in the SHL with the most NHL games on his CV, as well as being a Canadian 2018 Olympic Bronze medalist. But leading the team is new signing, American AHL stalwart, Joe Whitney, with 14 Points (6G+8A).
Sörensen will be joined on the international stage by points producing back Lukas Bengtsson, who has impressed from the blue line in his first season back in Sweden after two years with the Pittsburgh Penguins' AHL affiliate.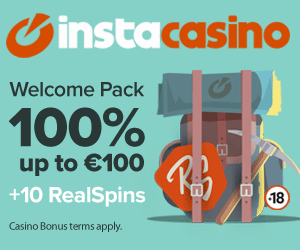 Current events

Czech Rep.: Tipsport extraliga | 1.liga | 2.liga

Slovakia: Tipsport Extraliga | 1.liga

Sweden: SHL | HockeyAllsvenskan
Other: EBEL | Belarus | Croatia | Denmark | Estonia | France | Great Britain | Iceland | Italy | Latvia | Lithuania | MOL-liga | Norway | Poland | Romania | Serbia | Slovenia | Spain | NHL | AHL |
League standings
Game fixtures
League leaders
All the awards for the season were assigned during the General Assembly of the Federation Read more»
The second tier of British hockey is to undergo a re-vamp from season 2019-2029. The new ten-team national division will sit above the long-standing Divisions One and Two, which will continue to be regionalised into North and South. ... Read more»