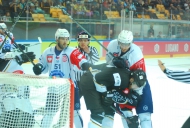 Plsen win at Lugano securing the qualification
Despite a brave final period, Lugano get a crucial defeat
A cynical and expert Plsen takes the Corner Arena in Lugano, securing the qualification at last 16 of Champions League beating a now desperate HC Lugano now needed to a double victory in the complicate double challenge against Finnish JYP.
Albeit with a slight predominance by home team, the game is level-headed, with a couple of chances for both teams, until the first power-play: with Taylor Chorney side-lined, the puck runs quick around the Lugano defence, opening the cage for the finishing of Milan Gulas from the left corner. Plsen benefit from a double power play following a naïve penalty for too many men on the ice: at 18:03 Vojtěch Němec.punishes the home team netting a pass from David Stach.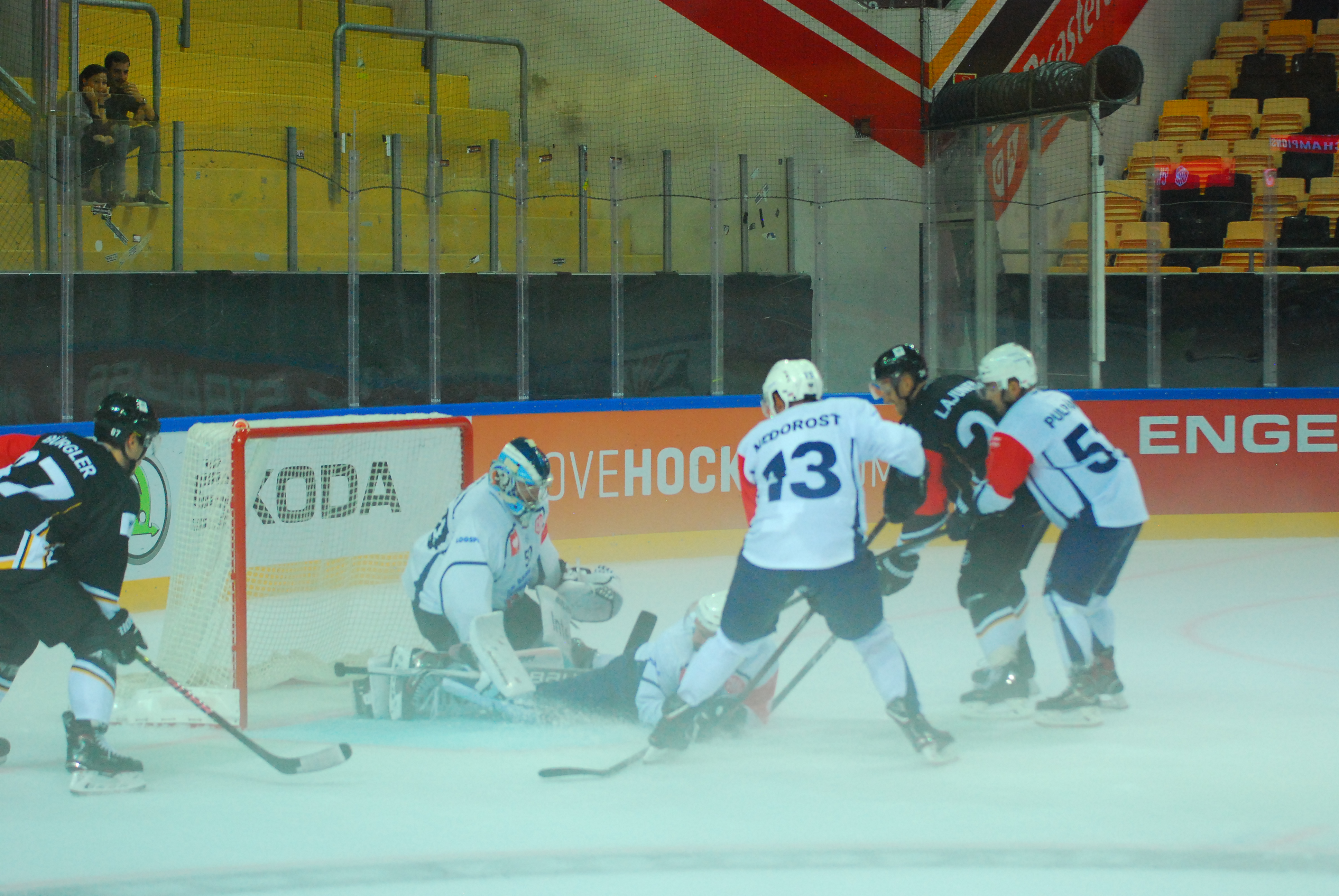 The second period flows quietly with Plsen controlling the game and a tired Lugano, unable to turn the amount of what produced on ice into goals. So a slyly Plsen waits for the right chance to bite again: at 34:06 Lukáš Kaňák nets the third goal. The inability to score frustrates Lugano: captain Maxime Lapierre receives a major penalty in a brawl that leaves home team with two men more on ice, but even then the goal does not come. Lugano even wastes two great chances with Bertaggia and Walker alone against goalie Michakov.
Finally Lugano manages to open the score at minute 51 on power play with a one timer by Gregory Hoffmann on Luca Cunti pass. The goal gives gas to home side, besieging Plsen cage in the last 5 minutes. Bravely coach Ireland pull goalie Merzlikins, finding the second goal again with Hoffman, receiving from behind the goal by Lajunen. Despite a desperate attack in the last seconds it's Plsen to take the three points to land in the last 16

Czech Rep.: Tipsport extraliga | 1.liga | 2.liga

Slovakia: Tipsport Extraliga | 1.liga

Sweden: SHL | HockeyAllsvenskan
Other: EBEL | Belarus | Croatia | Denmark | Estonia | France | Great Britain | Iceland | Italy | Latvia | Lithuania | MOL-liga | Norway | Poland | Romania | Serbia | Slovenia | Spain | NHL | AHL |
League standings
Game fixtures
League leaders
Sheffield Steelers (EIHL) added a second defenceman as injury cover. Read more»
As Elite Ice Hockey in the United Kingdom 2019/20 season is still in its infancy, one thing is clear – the sport in the UK is in rude health. Read more»