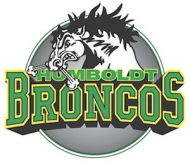 Humboldt Broncos in tragic bus crash
At least 14 people dead in a terrible crash involving the Humboldt Broncos team of SJHL while on its way to play in Game 5 of a semifinal against the Nipawin Hawks.
Fourteen people are dead and 14 were hospitalized after a bus carrying the Humboldt Broncos team of Saskatchewan Junior Hockey League to a playoff game collided with a transport truck on a rural highway. The crash occurred on Highway 35 near Gronlid, 200 kilometres northeast of Saskatoon.
The bus was T-boned by a transport truck, according to the president of the Nipawin Hawks, which was scheduled to play the Broncos in Game 5 of a semi-final Friday night. There were 28 people, including the driver, on board the bus at the time of the collision, RCMP said in a release
"We can now confirm fourteen people have died as a result of this collision," the Royal Canadian Mounted Police said in a release early Saturday. "The other fourteen people were sent to hospitals with a variety of injuries; three of these people have injuries that are critical in nature."
Police did not release names of the deceased or injured neither informations about the condition of the driver of the semi-truck. But on Saturday morning the sister of Broncos' head coach and general manager Darcy Haugen confirmed her brother was killed in the crash
In a statement on Twitter, Canadian Prime Minister Justin Trudeau said, "I cannot imagine what these parents are going through, and my heart goes out to everyone affected by this terrible tragedy, in the Humboldt community and beyond."

The club released a statement on Saturday morning:
."Our thoughts and prayers are extended to the families of our staff and athletes as well as to all who have been impacted by this horrible tragedy. Our Broncos family is in shock as we try to come to grips with our incredible loss."
following by multiple reactions from the family of hockey:
Hockey Canada statement:
"We are shocked and saddened over the tragic news of the accident involving the Humboldt Broncos Junior A hockey club. We are devastated to learn of the fatalities and the serious injuries. We extend our deepest sympathies to the Broncos organization, the families, the friends, the fans and entire Humboldt community. Our hockey community is a tight-knit family. We will come together in support of each other in the days ahead, as we mourn those lives lost, remember the injured and support those whose lives are forever changed by this tragedy."
NHL:
We send condolence, comfort and strength to all affected by the devastating crash involving the Humboldt Broncos' team bus.
CHL: On behalf of the CHL, our teams, staff, players, families, and fans, we extend our deepest sympathies to the Humboldt Broncos and the SJHL. Our thoughts and prayers are with the team, their families and friends, and the entire Humboldt community during this most difficult time.
A GoFundMe campaign for the team has been set up

Eurohockey.com expresses its deepest condolences to the club and to the families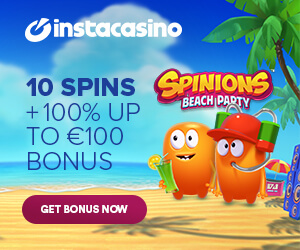 Current events

Czech Rep.: Tipsport extraliga | 1.liga | 2.liga

Slovakia: Tipsport Extraliga | 1.liga

Sweden: SHL | HockeyAllsvenskan
Other: EBEL | Belarus | Croatia | Denmark | Estonia | France | Great Britain | Iceland | Italy | Latvia | Lithuania | MOL-liga | Norway | Poland | Romania | Serbia | Slovenia | Spain | NHL | AHL |
League standings
Game fixtures
League leaders
Tired of days without hockey? A lot of pre-season games are underway, follow all the summer hockey with Eurohockey.com! Read more»
Braehead Clan of the EIHL today announced a rebranding of their company name to Glasgow Clan. Read more»