SHL - Playoff Quarterfinals, 2018
Spring has finally come to Sweden and it is not just the weather that is hotting up - the SHL Playoffs continue with the quarterfinal stage have been played out meaning eight teams have become four contesting for the Le Mat Trophy.
Let's take a look at the quarterfinal matches:
Djurgården IF v Linköping HC
Djurgården IF trounced Linköping HC in their first meeting in the series, 6-1 and whilst they were not allow that type of dominance by a resilient Linköping, the Stockholm team were able to finish them off 4-1 in matches scoring 21 goals. Surprisingly it is the young forward Axel Jonsson-Mjällby that leads Djurgården in Total Points even though he didn't finish in the top 100 of points-getters in the regular season.The Washington Capitals 2016 drafted player got a Silver medal at the most recent Junior World Championships has had a quiet season but has exploded in the Playoffs with five goals and one assist in these five games.
Växjö Lakers v Brynäs IF
Brynäs IF produced a spiriting fight against runaway league winners, Växjö Lakers. They played a containing and counter attack style of hockey that at times looked like it might beat their Småland rivals. But the strength, depth and patience of the Lakers meant they went through 4-1 in games in the end. The Champions Hockey League runners up were especially ruthless at home where they won 4-1, 4-0, 3-0. An unexpected name also leads the team in Total Points in 35 year old Finn, Janne Pesonen (below). He may not have scored in his seven games try out for the Pittsburgh Penguins in 2008, but he has one goal and four assists in five games in this year's Playoffs.
Skellefteå AIK v Färjestad BK
Skellefteå AIK have had an up and down season finally finishing in fifth on the same points, but behind Färjestad BK , because of goal difference. It was therefore a surprise when the Västerbotten club appeared to be cruising to victory after taking a 3-0 series lead. Characteristically of their season, they then let the Karlstad club back in by losing the next two in a row then finally taking the series 4-2 at home. Their cause was not helped by star striker Joakim Lindström receiving a five match ban for Checking to the Head after match 3 and the return of Färjestad's talented Michael Lindqvist. The injury hit 23-year-old still managed to get three points, including two goals in the two games he played. But it was too late, Skellefteå stepped up when it matters and can thank incredible performances from their Finnish keeper Joni Ortio and their dynamic attacking quality. Even without Lindström, Pär Lindholm and Oscar Möller are ruthless in front of goal scoring 12 points between them in the series and they have been joined by seasoned veteran, Jimmie Ericsson on offense.The 38 year old is back after a season without contract due to injury, with one goal and three assists.
Malmö Redhawks v Frölunda Indians
Frölunda Indians may have finished 8 points and 3 places above Malmö Redhawks but it proved to be a tough quarterfinals for the former CHL champions who went down 4-2 in the best of seven series. The Redhawks snuffing out the Indians attack so that Ryan Lasch only managed three assists despite being the highest scoring import player in Total Points in the regular season. With the Redhawks top scorer, American Andy Miele, being poached by the Lakers late in the season it has left room for local boys, Robin Alvarez and Kim Rosdahl to shine in the Playoffs. 30-year-old Alvarez is perhaps having his best ever spell at the club where he has played all but two years of his professional career. Meanwhile, 21-year-old Rosdahl leads the team he has played with since he was a junior with +\- of four. But top scorer is captain, Erik Forsell, with three goals who is back in the team after missing most of the season due to his daughter being diagnosed with cancer in November.
Semi-Final match ups
The semi-finals will see Växjö Lakers with home advantage against Malmö Redhawks and Djurgården IF with the home advantage against Skellefteå AIK.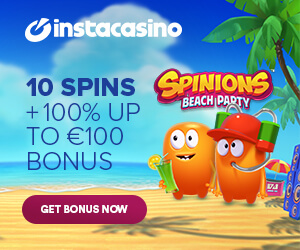 Current events

Czech Rep.: Tipsport extraliga | 1.liga | 2.liga

Slovakia: Tipsport Extraliga | 1.liga

Sweden: SHL | HockeyAllsvenskan
Other: EBEL | Belarus | Croatia | Denmark | Estonia | France | Great Britain | Iceland | Italy | Latvia | Lithuania | MOL-liga | Norway | Poland | Romania | Serbia | Slovenia | Spain | NHL | AHL |
League standings
Game fixtures
League leaders
Tired of days without hockey? A lot of pre-season games are underway, follow all the summer hockey with Eurohockey.com! Read more»
Braehead Clan of the EIHL today announced a rebranding of their company name to Glasgow Clan. Read more»