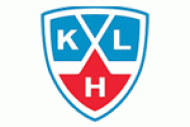 KHL excludes Lada Togliatti and Yugra Khanty-Mansiysk
The Kontinental Hockey League Board of Directors approved the list of participant clubs in the 2018-19 season. As expected two clubs were "relegated" in VHL
The Kontinental Hockey League Board of Directors, in a meeting held in Moscow, approved the structure for the 2018-2019 season, reducing the number of clubs partecipants to 25. Using an analysis method introducing last season, all clubs were assessed according several parameters among which sporting achievement, players' salaries, TV-index and local market potential. Three clubs finished at the bottom of the list, Severstal Cherepovets, Lada Togliatti and Yugra Khanty-Mansiysk. But while Severstal was "saved" because of sporting results - the club qualifies for the playoffs for the first time in five seasons - an increase in attendances and punctuality in payments, the other two clubs have poor values in almost all categories, so as to be excluded from the league
"The goal of our strategy is to raise the sporting quality of the clubs, reduce the share of their state funding, and increase the commercial potential of the League - said KHL President Dmitry Chernyshenko - The highest share of state financing of any clubs in the League were to be found at Lada (70%) and Ugra (82%), and both these clubs aroused little or no TV demand. The budgets for players will not make either team competitive."
The Board also approved a tentative of schedule for next season, which should start on September 1st, with an increase of number of games for each team, to at least 60, trying to favor regional rivalries and games between teams in geographical proximity. The All-Star weekend, scheduled for 19 and 20 January, was assigned to Kazan, "a real hockey heartland", as defined by mr. Chernyshenko
Finally the Working Group created to discuss and propose a salary cap submitted a proposal, adopted by the Board, to introduce a 900m rubles of so-called "hard ceiling" for players' salaries started from 2020-2021 season, but with a soft transition in the next two seasons: 850m rubles in the 2018-19 and 800m in 2019-2020.
After the decision about Lada and Yugra, Chernyshenko said that both teams "will be transferred to VHL"


Czech Rep.: Tipsport extraliga | 1.liga | 2.liga

Slovakia: Tipsport Extraliga | 1.liga

Sweden: SHL | HockeyAllsvenskan
Other: EBEL | Belarus | Croatia | Denmark | Estonia | France | Great Britain | Iceland | Italy | Latvia | Lithuania | MOL-liga | Norway | Poland | Romania | Serbia | Slovenia | Spain | NHL | AHL |
League standings
Game fixtures
League leaders
Past, present and future of a growning passion: Eurohockey meets Philippines national team captain Steven Füglister Read more»