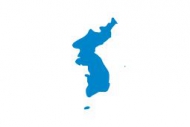 Olympic Games: Sweden vs Korea, Women's Classifications (7-8) Match
Sweden managed to claim a victory in their final match of an Olympic campaign that sees them slump from fourth in Sochi to seventh place today. Host country Korea can be proud of their performances, the introduction of hockey to a new audience as well as the political capital gained by having the first ever sporting collaboration between North and South Korea.
Sweden's manager Leif Boork took the chance to give third placed keeper Minatsu Murase of AIK ice time and perhaps was regretting his decision when she gave away Sweden's second penalty at only 3:38 of the match. That meant that the Nordic nation had one minute of 3 against 5. However, as happened in their previous two matches, having less players on the ice seemed to galvanize the team and they scored the match's first goal 12 seconds after clearing the Murase penalty through Sabina Küller, also of AIK. But Korean crowds were kindled with joy when the host nation scored only their second goal of the tournament as Han Soojin found the back of the net on a power play a short time later. Fortunately for Sweden they too scored with an extra person on the ice in the dying seconds of the first period through AIK defender Emmy Alasalmi to go into the break up 2-1.
At the start of the period Boork chose to change keepers, whether that reflected lack of confidence or, as he stated afterwards, just to give Sara Berglind (MODO Hockey) more ice time, it work and the team did not let in anymore goals. As the match went on the difference between the two teams was clear. So whilst the second period only ended with one more goal (from Erika Grahm of MODO Hockey), in the third the tired Korean couldn't stop the yellow and blue tsunami from breaking in and Annie Svedin (MODO Hockey), Fanny Rask (HV71) and Lisa Johansson (AIK) all scored equal strength goals to make it a convincing 6-1 by the final whistle.
That was also the final match for Boork as manager as Sweden finished with their worst ever Olympic result. In the brutal world of professional sport it could well be that those ten players who will be 30 or older at the next Winter Games, including captain Emilia Ramboldt, have also been involved in their last Olympics too. They are a talented group but only one, Pernilla Winberg, has an Olympic medal to her name, a bronze from 2006. Then again the Swedish Ice Hockey Federation has both time and the raw talent in the SDHL (for example, 17 year old defender Maja Nylén-Persson) to develop a medal winning troop for the 2022 Games and beyond.


Czech Rep.: Tipsport extraliga | 1.liga | 2.liga

Slovakia: Tipsport Extraliga | 1.liga

Sweden: SHL | HockeyAllsvenskan
Other: EBEL | Belarus | Croatia | Denmark | Estonia | France | Great Britain | Iceland | Italy | Latvia | Lithuania | MOL-liga | Norway | Poland | Romania | Serbia | Slovenia | Spain | NHL | AHL |
League standings
Game fixtures
League leaders
Canada takes gold after thrilling final against Russia. Sweden grabs bronze. Read more»