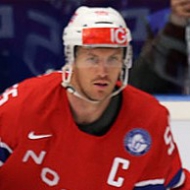 Norwegian international, Ole-Kristian Tollefsen, retires at 33
On 30 January 2018, Ole-Kristian Tollefsen officially retired as a professional hockey player in a long and moving interview published on the website of his last club, Sweden's Färjestad BK. The Norwegian has played for Syracuse Crunch in the AHL, Columbus Blue Jackets in the NHL and MODO Hockey and Färjestad BK in the SHL.
Norwegian International, Ole-Kristian Tollefsen retires at 33
On 30 January 2018, Ole-Kristian Tollefsen officially retired as a professional hockey player in a long and moving interview published on the website of his last club, Sweden's Färjestad BK. The 33-year-old captained Norway for seven seasons since his return from North America in 2010-11. This included the 2014 Olympic Games in Sochi and in the country's successful campaign through the qualifying stages to this year's Winter Games in Pyeongyang. The tough-tackler has not played since sustaining concussion on 15 February 2017 and nearly a year on has admitted that a return to hockey is simply not possible. "I have had the honour of being a professional hockey player for a long time. And that I didn't get to choose when it was over is hard. But I think it would have been much worse if I had only been 25 or so" says the Norwegian in the interview with the team's Communications Manager.
In 2002 at the age of only 18 years old Tollefsen had already played at international level for Norway and was drafted by the Columbus Blue Jackets. At that time, he decided to move from Norway to North America to play in the Western Hockey League. In the early part of his career the 6'2" defenseman played an offensive game at both club level and international level. He had a 0.57 Points Per Game average after two years in the WHL and won the Most Points by a Defenseman competition in the D1 World Championships of 2002-3. But it was as tough-man the "Norwegian Nightmare" collecting Penalty Minutes instead of Points that he will be remembered. In an interview with Swedish newspaper Expressen in 2014, Tollefsen said that he realised that he lacked the necessary puck handling skills to play at the highest level be could get there by taking on the enforcer roll. And between 2004 and 2010 that is what he did, "living the dream" and "dropping the gloves" playing 138 games in the AHL and 163 games in the NHL, primarily with Columbus Blue Jackets. In that time, he also managed to collect over 600 Penalty Minutes, that is approximately 2 minutes every game.
Moving to North America did reduce his international career, but in 2010, his last year in North America, Tollefsen got to play in his first Winter Olympics. He became captain of the national team when he moved back to Europe in 2010-11 and remained in that honoured role until the career ending injury last year. In total he played nearly 100 matches at senior level for his country. But it was in Norway's neighbour Sweden and in the Swedish Hockey League (SHL) that he played the last seven years of his career. In that same interview with Expressen, he said that when he moved to back to Europe he began to enjoy the game again having got tired of his "goon" role in North America. Tollefsen however, continued to play an aggressive style and his ability to lead by example and stand up for his teammates earnt him captaincies first at MODO Hockey and then at Färjestad BK. It was with the latter club that he led the team to a SHL Silver Medal in 2013-4 and he played the final five years of his career.
Ironically after so many tackles and fights, it was accidental collision with his own goalkeeper during a training exercise that finally ended his career. Since that fateful February day Tollefsen has been plague with never-ending headaches, fits of rage and rounds anti-depressives, therapy and rehab to try to get through the illness. You can almost feel the heartfelt gratefulness when the hard-hitting Norwegian reveals his softer side, thanking his family and the medics that have helped him though the year. But it was when he went back to the first training sessions of this 2017-8 season that he realised that he would never be able to play again. "Ole-Kristian Tollefsen the hockey player is no more", he says, "The sport has given me so much… and it would be easy to be bitter… but I want to look back at my hockey career with a smile".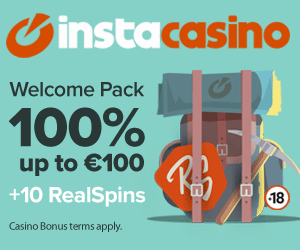 Current events

Czech Rep.: Tipsport extraliga | 1.liga | 2.liga

Slovakia: Tipsport Extraliga | 1.liga

Sweden: SHL | HockeyAllsvenskan
Other: EBEL | Belarus | Croatia | Denmark | Estonia | France | Great Britain | Iceland | Italy | Latvia | Lithuania | MOL-liga | Norway | Poland | Romania | Serbia | Slovenia | Spain | NHL | AHL |
League standings
Game fixtures
League leaders
Finalist in the last two editions, Italian team dominated the Continental Cup group played at home Read more»
For the second consecutive season, Latvian team dominate the Continental Cup group at home flying to Semifinals. SA Akureyri won historical bronze Read more»