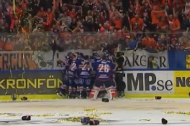 Three reasons Växjö Lakers will win SHL
Why Växjö will win SHL and CHL
Three reasons Sweden's Växjö Lakers will be SHL and CHL champions this season (2017-8):
Manager Experience
Swede, Sam Hallam has a long relationship with the club, having taken over management since 2012 when he stepped up from the Assistant Manager role. He is one of those manager's who seems to make everyone play better. He has already led the team to one championship, in 2015-6 , so has the experience and confidence need to give the team a winning mentality. I think he is also part of the reason that the Lakers have retained many of their best players including Robert Rosen (SWE), Tuomas Kiisinen (FIN) and Liam Reddox (CAN). All three played in the championship winning side.
Defence toughness
Every sports' fan knows it is not just flashy goal scorers that win games, but also solid defence. Former Anaheim Ducks keeper Viktor Fasth (SWE) is more than capable between the pipes with a 90.89% SVS this season. Don't expect to see him let in 5 goals and get pulled from the game like he did on 6 January again this season! The team also has two big hitters at the back with Daniel Rahimi (SWE) and Noah Welch (USA). Rahimi is fifth in the SHL in tackles with 58. Meanwhile Welch has been selected for the US Olympic team and is a returnee to the Lakers with whom he won the championship in 2015-6. Along with centre Brendan Shinnimin (CAN) this international trio has served a whopping 168 penalty minutes this season.
Attacking quality
Of course, everyone is talking about the new, young talent at Lakers, Elias Pettersson (SWE). The 19-year-old Vancouver Canucks drafted player currently lies in fifth the Total Points competition with 35 pts. However, he is not leading the team in goals with both former Skellefteå sharpshooter Andrew Calof (CAN) and Rosen ahead of him. In fact, the Lakers have four players in the top 15 of Total Points, with Joel Persson (SWE) joining Pettersson & company to amass 121 points between them.
Summary
These factors explain why The Lakers are in the semi final of the Champions Hockey League (CHL) and lead the SHL by 13 points. Even with circa 20 games to go it seems unlikely that Växjö will win the SHL regular season. I think that the quality of the team and experience means they will turn it into Playoff success and lift the Le Mat Trophy in April. The same should also hold for the CHL where they also have statistics on their side – only Swedish teams have won the competition in its' current format.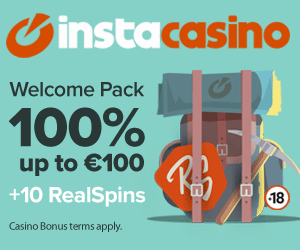 Current events

Czech Rep.: Tipsport extraliga | 1.liga | 2.liga

Slovakia: Tipsport Extraliga | 1.liga

Sweden: SHL | HockeyAllsvenskan
Other: EBEL | Belarus | Croatia | Denmark | Estonia | France | Great Britain | Iceland | Italy | Latvia | Lithuania | MOL-liga | Norway | Poland | Romania | Serbia | Slovenia | Spain | NHL | AHL |
League standings
Game fixtures
League leaders
Despite material disadvantages, Georgia's hockey team is moving up the charts. Read more»
The 9 and 10 October saw Game Day 5, the penultimate round of the group stage this year's Champions Hockey League. Each team played the first of a back to back meeting with the same opponent as the group stage of ... Read more»