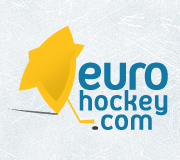 Notable Female Ice Hockey Players of All Times
A list of some of the most notable female players of all time.
Ice hockey has become a truly global phenomenon, albeit often being associated with the masculinity and violence on the ice. Surprisingly, this is the sport with as many great female players as there are male counterparts. The sceptics might try to prove us wrong claiming that girl's ice hockey is so much younger (since the 1990s) than the sport's founding male leagues, but let's face it which other game relies so much on its characters and pre-history, and female teams have it all in abundance. This is why they're such a lucrative betting choice for many professional pundits. For novices, hockey is surely not the first choice, due to the complex rules and different betting odds and it's certainly not about guessing or relying on chance. The truth is that hockey is not a sport for every gambler, but often people without any knowledge wager on it because of the big prizes. To avoid the risk, you should consider a simpler game - visit some of the new bingo providers ranked on the informative internet bingo sites. However, should you stick with hockey, you'd most likely need to know the game's history inside out and those rare females to watch out for. To celebrate World's Girls Ice Hockey weekend (14-15 October), we share our top 5 greatest female ice hockey players of all times.
Female ice hockey peaked in the 1990s, but it's been around for more than a century, with the first female game taking place in the 1890s. However, not until the 90's did female ice hockey truly make a breakthrough. Let's have a look.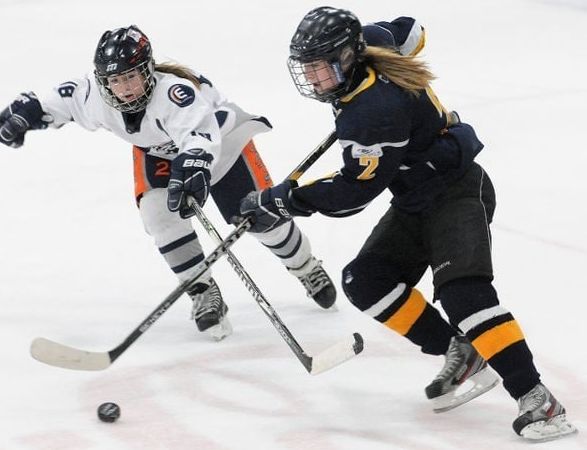 Karen Bye-Dietz
We can safely say that Bye-Dietz is the pioneer of this recent wave in female ice hockey. Who else but she would score 5 goals and 3 assists and mark the first-ever women representation at the Nagano 1998 Winter Olympics. As an alternate captain, she also scored 3 goals at the 2002 Salt Lake City Winter Olympics and soon became the 5th woman to be included in the Hockey Hall of Fame.
Cammi Granato
Speaking of US women hockey teams, Cammi Granato is the best possible example of devotion and consistency, as she played in every single world championship between 1998 and 2005. In 1998, she competed against Bye-Dietz, winning the first ever Olympic gold. In Salt Lake City she reaffirmed her righteous position as a top female player, scoring 6 goals and 4 assists. This led to her induction into the Hall of Fame in 2008 and to a Lester Patrick Award added to her collection of gold medals.
Natalie Darwitz
Salt Lake City 2002 was a memorable year for women ice hockey, as another star shone in the games by scoring 7 goals and an assist. Darwitz' debut in 2002 paved her later career as a top scorer at the Torino 2006 Olympics and 4 years later in Vancouver. Make sure you don't miss her next performance and check out TopBingoWebsites.co.uk for more updates on the best ice hockey odds.
Angela Ruggiero
The defenseman Ruggiero proved through her excellent career as a pro ice hockey player that the fame is not just reserved for the team captains. Taking part in the first 4 Olympics staring female ice hockey from 1998 to 2010, her 6 goals and 9 assists altogether earned her the privilege to play in the Media All-Star teams in 3 consecutive years, with several honours and awards of best defenseman added to her account of wins. Now, Angela is a member of the International Olympic Committee.
Julie Wu Chu
Being awarded as an all-time leading scorer in NCAA history, Julie Wu Chu is a true ice hockey legend. Wu Chu is also the most diverse player in this top 5, as she could easily assume the role of defence, forward and assist leader, while never missing an Olympics game and being awarded as the second most acknowledged American female in the Winter Olympics' history. Not only is she an incredible asset to her teammates, but she also has the charisma to teach and continues to this day to develop her coaching career. Her teaching flair is certainly due to her best years at Harvard as the team captain, scoring 284 points in the 4 years of her student life.
Honourable Mentions: Marie-Philip Poulin
Canadian women ice hockey was firmly reinforced with the help of Poulin who grabbed the gold in the Sochi Olympics and was soon dubbed the best Canadian ice hockey player of all times. Her career had an unexpected turn in one unfortunate night when her most decisive goal against the Terriers was overruled, and she was sent to the benches. Since this critical night, her whole career has been on the brink of expiration, while she continues to struggle to pay her student tuition.

Czech Rep.: Tipsport extraliga | 1.liga | 2.liga

Slovakia: Tipsport Extraliga | 1.liga

Sweden: SHL | HockeyAllsvenskan
Other: EBEL | Belarus | Croatia | Denmark | Estonia | France | Great Britain | Iceland | Italy | Latvia | Lithuania | MOL-liga | Norway | Poland | Romania | Serbia | Slovenia | Spain | NHL | AHL |
League standings
Game fixtures
League leaders
Winning 2-1 against host Rungsted, Yunost keeps the perfect record proposing as favourite for the Superfinals Read more»
The final continental cup group game took place in Rungsted between Sheffield Steelers of Great Britain and Kurbads Riga of Latvia. Read more»