Q&A With Irish National Hockey Team Player Niall McEvoy
Irish hockey defenceman Niall McEvoy talked to Eurohockey about what's going on in Ireland and his expectations for the Development Cup tournament, which takes place from September 29th-October 1st.
21 years ago, Ireland was accepted into the IIHF.

21 years later, they're just trying to get themselves back on the ice.
Hockey in Ireland has existed almost as long as this writer, but it doesn't feel that way. In 2013, the country's only IIHF-eligible rink, the Dundalk Ice Dome, was shut down, leaving the team unable to compete in any official tournaments.
Like any country this happens to, it's a huge blow when your only way of playing hockey is shut down permanently. In fact, internationally, the team has never recovered.
Until now.
The team will return to the first ever Development Cup in Palau de Gel de Canillo, Andorra, home to the hockey debut for the hosts. But for Ireland, it's a chance at redemption. It's a chance at making an impact and bringing hockey back to the nation on a more regular basis.
One of their defenceman, Niall McEvoy, is confident in Ireland's chances. McEvoy has represented his country at various international events, but this is the first time Ireland will have a serious chance at a gold medal during his time. He talked to Eurohockey about what's going on in Ireland and his expectations for the tournament, which takes place from September 29th-October 1st.
SE) Introduce yourself and explain your hockey background.

NM) I started ice hockey at the age of 16 when Ireland got its first permanent ice rink, the Dundalk Ice Dome. From there, I progressed through the learn to play programs and became a rink rat, sucking all the information and training I could from coaches and players to reach the level I'm at today.
From there, I joined the "Blackrock Whalers IHC" to play in the B league from which i was awarded MVP on the squad, i then progressed up to the "A" league where I tried out for the "Dundalk Bulls" but was unsuccessful, eventually ending up with the Dublin Flyers IHC. Halfway through the season, I was scouted by the Charlestown Chiefs IHC (formerly Latvian Hawks) where I had the opportunity to play second line defense with the league winners. We also played in the Celtic Cup, between Ireland and Scotland, at the semi-pro level.
Since the ice rink has closed, I currently play for my local club the Dun Dealgan (Dundalk) Warriors. We won the league last year and currently are dominating this seasons tables in both ice and inline.

Internationally, I've played for Ireland from U18s up to this year, missing out on only two World Championship events due to other commitments.
SE) How does the recruitment process work with getting players to join the Irish national team, at least in the past?

NM) The Irish Ice Hockey Association usually post information about upcoming trials on their websites and social media platforms. Also our club coachs let us know. Before in 2011, players where scouted by the Irish coaching staff.
SE) The national team has been doormat, what is the status of a local league?

NM) The local leagues really struggled after the Ice Dome closed its doors. But with the help of IHUK and the IIHA, we have been able to create a competitive league between the North Ireland and the Republic.
SE) In regards to the national team, how did the team come together?

NM) Our team tried out for the tryouts like all other players. It consists of Elite League inline players and a few experienced ice hockey players. So we have a good solid set up!
SE) For the team playing in the Development Cup, where have the players been playing?

NM) Our team have been playing mostly in the top Inline league and the cross border cup, we have a couple of guys from london and USA who are irish and will be over to join us fly the flag!

SE) Where does funding come from?

NM) Currently, we fund everything ourselves, from the trips to the ice time. This is due to the lack of government support and just not enough interest from businesses and the likes.
SE) Is hockey shown on television there?

NM) If you pay for premium TV you'll get to watch the UK's ELITE League games on BBCsports. And we pay even more for ESPN and the NHL. Most of us just stream the highlights, as the time difference is awkward for NHL and premium tv is expensive!
SE) What is being done to attract young kids to play hockey?

NM) We have a great set up in Ireland for juniors, where they can join almost any team and are provided with equipment and lots of help. I also help coach the junior national teams from U14 to U18.
SE) It's been a while since the Dundalk Ice Dome was closed. What was the state of the arena when it was shut down?

NM) The arena was in full flow. I actually was the last person to step off the ice the night it locked its doors. We had a late night training session with the chiefs. And the next day there where chains, on the outside! It currently is owned by the Dundalk Insitute of Technology who have only offered it to lease thus far, at ridiculous money. While there are people willing to reopen and repair the damage cause by thief's, we need the college to put it into public auction.
SE) Are there any leads on a new rink being suitable for ice hockey anytime soon?

NM) There are business plans ready, investors from abroad at the ready, but planning laws and many other obstacles stand in the way
SE) Compared to the other teams in the tournament, how do you expect Ireland to do?
NM) I don't see any reason why we cant win this tournament. The guys are fit, everyone's been training super hard and I think our squad want this more than anything!
SE) Do you have a personal goal you'd like to achieve at the event?

NM) Just going to do my job, play hard and hope to get home with a gold medal. Of course goals and assists will be a personal bonus

SE) The Development Cup is a good start. What are some realistic expectations for the Irish national team and it's progress going forward?
NM) It's an amazing start! We want to get back into the IIHF WC but for this we need ice in the republic of Ireland. For now, tournaments like this are what we need. Even if its against clubs abroad, it's good enough to get our squad on the ice.
SE) Are the teams working together in any way to help out each other?

There's a real sense of community amongst all the teams in the cross border league, many players are friends regardless of nationality or team. When ever any one or team needs help with something, everyone helps. Because in the end, its not only about an individual or teams, its about our sport, and our future as an ice hockey country!
Follow me on Twitter, @StevenEllisNHL.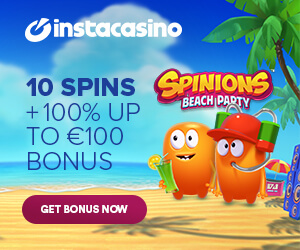 Current events

Czech Rep.: Tipsport extraliga | 1.liga | 2.liga

Slovakia: Tipsport Extraliga | 1.liga

Sweden: SHL | HockeyAllsvenskan
Other: EBEL | Belarus | Croatia | Denmark | Estonia | France | Great Britain | Iceland | Italy | Latvia | Lithuania | MOL-liga | Norway | Poland | Romania | Serbia | Slovenia | Spain | NHL | AHL |
League standings
Game fixtures
League leaders
Tired of days without hockey? A lot of pre-season games are underway, follow all the summer hockey with Eurohockey.com! Read more»
Braehead Clan of the EIHL today announced a rebranding of their company name to Glasgow Clan. Read more»