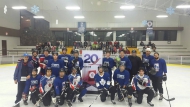 Ice under the sun
Sunny Costa Rica is famous for its tourist destinations, but a Canadian pioneer arrived there with the dream to turn the country into an hockey nation. Eurohockey meets Bruce Callow, the founder of Castillo Knights, the only ice hockey team in the country
Bruce Callow is the founder of the Castillo Knights hockey program and its youth program coach. He started the program back in 1996 and talks with Eurohockey about the journey of his dream - to estabilish ice hockey in a country where people are crazy for football and ice is known mainly as an accompaniment to tropical cocktails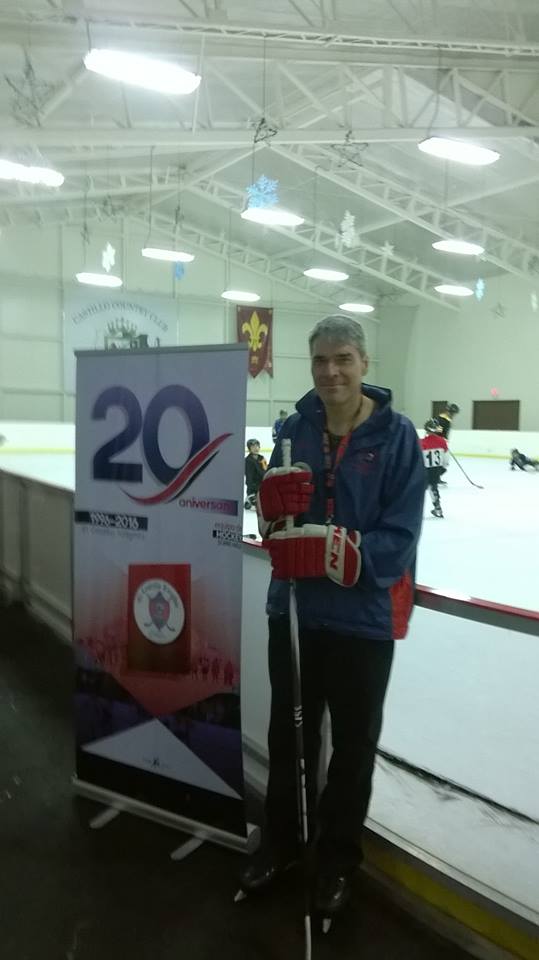 Eurohockey: The first question is probably the more obvious: how ice hokey landed in a tropical country as Costa Rica?
Bruce Callow: Back in 1996 I started an ice hockey program using a synthetic surface which was located in the food court of a shopping mall,l and later that year I started teaching hockey classes on a small ice surface located at the Castillo Country Club. I had been living here in Costa Rica since 1992 and was missing the game so I was happy to have a chance to get back on the ice and take a shot at introducing Costa Ricans to the sport.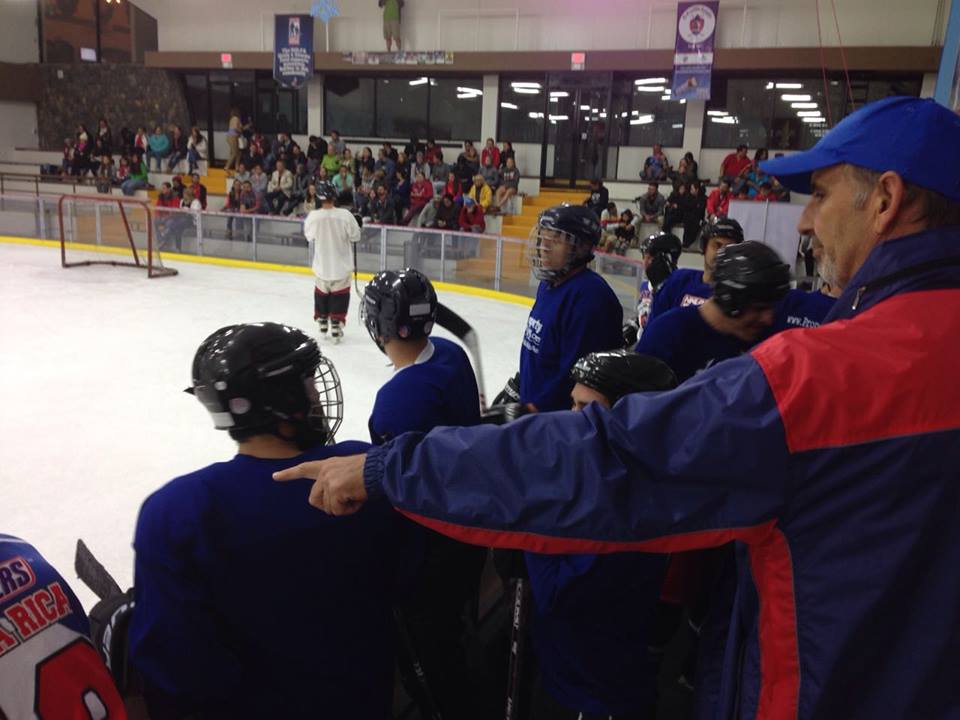 Eurohockey: Castillo ice rink is the only place to play hockey in the country and one of the few in Central America (I know about one at Cayman Islands and another in Puerto Rico) Are there plans to build more facilities? Maybe with artificial ice..
Bruce Callow: The Castillo rink is the only ice surface in all of Central America, the original pleasure rink was installed in 1974,. We expanded and modernized the rink in 2014,its a bit less than half the size of a regulation rink.There are no plans that I know of to build more rinks here in Costa Rica. The visit of Canadian Prime Minister Stephen Harper to the original rink in 2011 was the catalyst for the board of directors of the Castillo club to take the rink expansion project forward. It was a dream come true for me.

Eurohockey: What is the activity today of Costa Rican hockey? is there a kind of league? Are there how many teams beside Castillo Knights?
Bruce Callow: We have a recreational program for all ages and about 60 player enrolled. This year we have a record number of female players which we are very happy about, some of the kids play with the moms. We bring people from outside the club whenever possible to learn ice hockey and play games with us. We have had games with roller hockey league players, international high schools and teams from Canada and we have some games coming up with inline speed skaters who we are introducing hockey to. Over the past few years we have had guest coaches from Sweden, Germany and Canada give our players special clinics. In November we are having an international tournament with teams from the USA, Canada and the Falkland Islands. We also have regular outreach events where kids from orphanages and other centers come and have ice hockey experiences with us.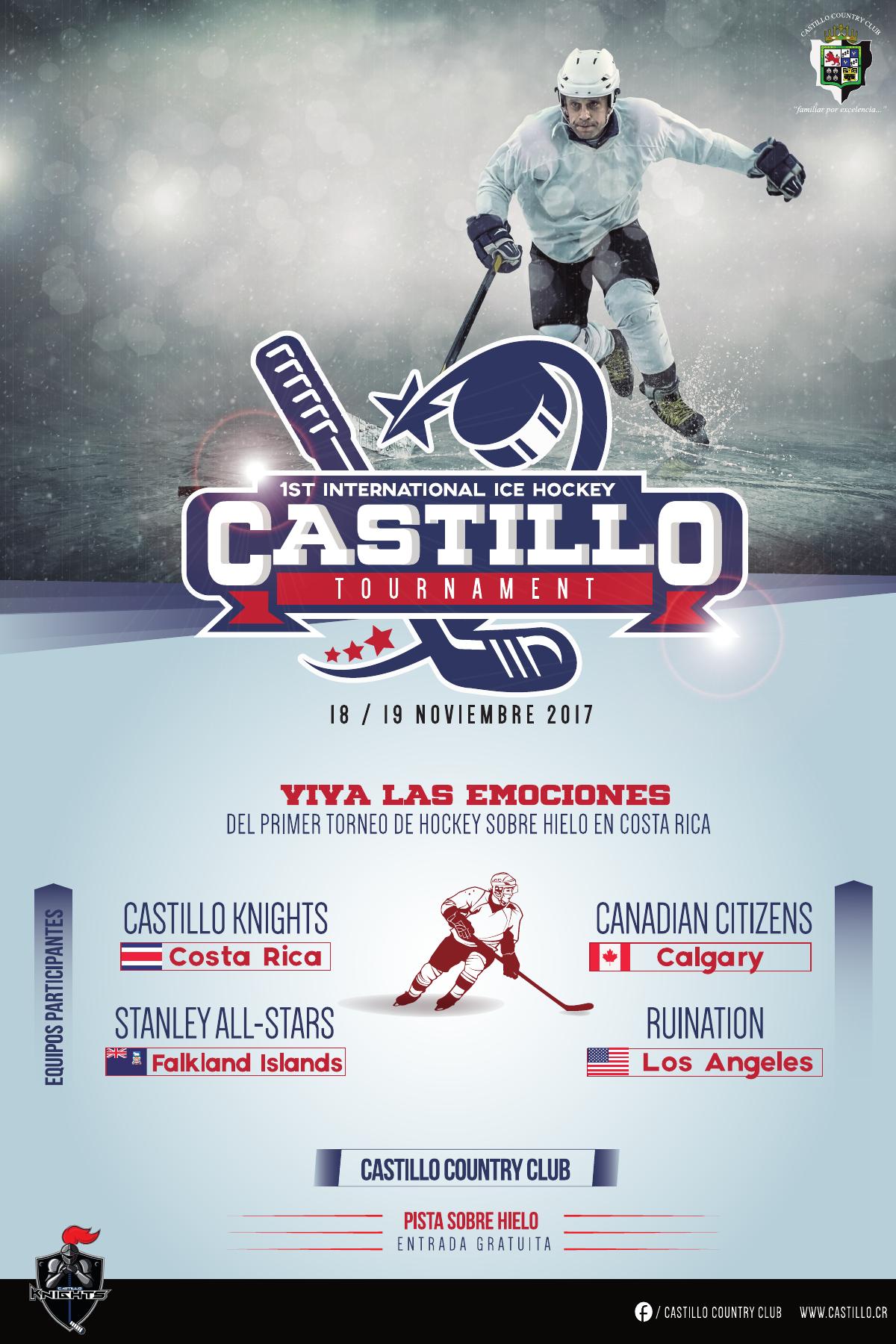 Eurohockey: I guess ice hockey is (still) not very popular in the country: how do you attract people? How do you convince them to try iceskates and sticks?
Bruce Callow: Ice hockey is a niche sport in Costa Rica and although about 95% of the people here are obsessed with soccer luckily there is that other 5% that is willing to try different sports. We work with them. Hockey is more than a sport, its a culture and way of life. In recent years I have seen the level of commitment in our hockey families grow a lot. We have built a strong community and sense of pride and identity. This year we have a number of interesting things going on which should increase our enrollment even more. The tournament this November will get a lot of attention and on October 20th, 8 of our youth players will be taking part in a shootout competition during the first intermission of the Florida Panthers /Pittsburgh Penguins game at the BB&T Center. This should be an amazing experience for the kids. We are pleased that one of our Costa Rican national team uniforms will going on display in August in the Hockey Hall of Fame museum in Toronto.

Eurohockey: Are there plans to assembly a national team? And/or to join IIHF? In last years countries as Chile and Colombia joined the international hockey family by partecipating in Pan-American tournament

Bruce Callow: The team representing Costa Rica this November will have both expats and Costa Ricans, so its more of a club team than a national team. We have no plans to apply to join the IIHF at the moment. I hope that in the near future we will be able to.

Eurohockey: Have you contacts or do you know some hockey player in Canada or US with Costa Rican roots?
Bruce Callow: There are a few people playing in the USA and possibly Canada whose parents are from Costa Rica. One of these families contacted me about 2 years ago and their 16 year old son came and played with us a few times when they were here on vacation.

Eurohockey:
How is difficult to be an hockey player in Costa Rica?
Bruce Callow:
We are pioneering ice hockey in Costa Rica and laying a strong foundation for future generations of players to enjoy the sport. We are lucky that the Castillo Country Club had the vision to have an ice rink. Starting any new project from scratch is a challenge but it is getting easier as time goes on. During my first 10 years doing this my only objective was to keep the program alive and of course to create a safe and fun environment for the players. Our other coaches, Serge Salvador, David Vargas and Aurelio Cence,Jorge Castiglione and my two sons Kenneth and Tony have contributed a lot of their time and effort to make the program flourish. We would never have gotten this far if we did not have the help of the NHLPA's Dreams and Goals Fund as well as other sponsors like Chris Maltese who organized a Kickstarter campaign for us. The future looks bright for the development of ice hockey here in Costa Rica. I invite any hockey fans who are planning to visit Costa Rica to look us up. ( Facebook Castillo Knights Hockey)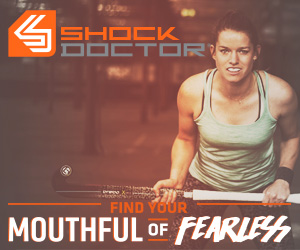 Current events

Czech Rep.: Tipsport extraliga | 1.liga | 2.liga

Slovakia: Tipsport Extraliga | 1.liga

Sweden: SHL | HockeyAllsvenskan
Other: EBEL | Belarus | Croatia | Denmark | Estonia | France | Great Britain | Iceland | Italy | Latvia | Lithuania | MOL-liga | Norway | Poland | Romania | Serbia | Slovenia | Spain | NHL | AHL |
League standings
Game fixtures
League leaders
For the third consecutive year a Kempton Park team claims SASL crown Read more»
A week after coming third at the Sochi Hockey Open, Canada has secured a bronze medal after defeating SKA Neva St. Petersburg 4-0 on Thursday. Read more»