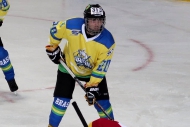 Q&A With Brazilian Hockey Player and Commentator Vinicius Mattos
It's not everyday a Brazilian hockey commentator has a clip go viral. Vinicius Mattos had that happen to him. Now he's here to share his story about Brazil at the 2017 Pan-American Ice Hockey Games.
Hockey in Brazil is still in it's infancy stages, having played in just their first Pan-American Ice Hockey Tournament in its inaugural year back in 2014. It was a rough start for the team, who scored only three goals but allowed 51, including 16 each to Canada and Mexico.
Now, in 2017, the team has four tournaments under their belt. It's not easy for the country to get practice on the ice, considering they don't actually have a hockey rink to practice on. With their only prospect of getting practice during the year limited to roller hockey, it's bound to be a struggle for Brazil at the international level.
But after four years, the team has seen significant improvement. The squad was able to bring two teams to the most recent iteration of the tournament, which took place back in June.
Brazil's A team was at the top of their game from the start, having finished with a 5-1 record after six games. Despite their incredible record, the team managed to only finish fifth place due to a controversial issue regarding the overall format of the tournament which saw Argentina, with just two wins, finish third.

Vinicius Mattos was one of Brazil's players when they first hit the ice back in 2014. Mattos, who said he hugged the ice when he got to see it for the first time, returned to the tournament this year, skating with Brazil's B team.
When he wasn't playing, Mattos was commentating Brazil A's games on Facebook Live, giving fans a chance to see the tournament through an online stream. His goal call of Gustavo Tecchio's tournament opening marker against Mexico B went viral due to his enthusiastic rendition of the goal, earning recognition of Canadian sports media giant TSN.
EuroHockey's Steven Ellis met up with Mattos in Toronto to discuss the goal call and hockey in Brazil in general.
SE) So how did you get involved with Brazil's hockey team?
Vinny Matos) I was part of the first Pan-American tournament. I used to play on a team in Rio and my coach told me about the tournament and asked if I would be interested in coming. We'd have to pay our own way there. Five or six players decided to join and then we went there. My former coach was originally involved but didn't end up going.
I later moved to Canada and couldn't end up going in 2015 or 2016. In 2017, I came back because there was a Brazilian B team. I was working for myself and decided to go. I started being involved with the marketing team from the beginning."
SE) What do you think of Brazil's growth on the ice in recent years? Back in 2014, they barely had any experience with ice whatsoever, and now they're good enough to contend for a championship.
VM) From what I saw from the B team this year, the team is around the same or better than the first Brazilian team a few years ago. In 2014, we had players that could afford to go, but in 2017 we had a resurgence where our best players could have gone.
This year, our A team had the chance to win the championship. The organization of the tournament meant that if we lost a game we'd be out. Argentina ended up beating Chile 26-0 in the first game and we lost against Mexico's B team so we were out.
It wasn't really fair because Argentina's A team was good and Chile only had seven players. They got tired.
I'm not sure the A team would have won the gold medal, but I know we would have had a chance.
SE) But politics ended up playing an important role in the tournament, from the sounds of it.
VM) When Brazil B played Argentina B, they brought players from Argentina A. It didn't honestly bother me then because we wanted a challenge. When we played them again, we brought players from Brazil's A team. It was kind of like, "if you do this to us, we'll do this to you".
They complained. It was ugly to see that they did that. The girl (representative) from the IIHF came down to the ice and started deciding who can play and who couldn't.
The referee also told us that if we did play with the Team A players on Team B, we'd lose the game and the next one. But we were saying, "but Argentina used some other players". It was frustrating.
With Brazil A, what was upsetting, was that they should of won the first game against Mexico. I was narrating the game and one of the players on Brazil took a major penalty and that changed the game.
Honestly, I don't like talking about why Argentina did that. Personally, if I was asked "hey, would you want to play one more game to see who plays in the bronze medal", I wouldn't have done. I'm just being honest.
We should have known the format, because it was online already. But it happens.
SE) I don't blame you at all.
VM) The only thing that was ugly was to see the final finishing order. It was Mexico, Colombia, Argentina, Mexico B and Brazil A. Brazil had one loss and to finish in fifth with the tournament format, where Mexico B had one win and Argentina had two wins, one being the bronze game, it was kind of confusing. But it's over now.
SE) You have to imagine there will be a new format, especially if the tournament does in fact move to Las Vegas or Miami. And maybe have a separate tournament for Team B's.
VM) Yeah, it's probably going to happen. I think people will start playing only Team A's and having a Division I format for B's. I know something along the lines are going to happen, but I just don't know what exactly will.
SE) So then with Chile, they actually won two games.
VM) With borrowed players.
SE) Exactly, so how does that work then?
They borrowed players from us and Mexico. And they finished ahead of Argentina. So Argentina realized how damaging it was to face a team made up of borrowed players.
SE) So I guess the YouTube channel you run made you want to try out commentating for these streams?
VM) Honestly, it was the marketing part that did. Last year, when I was working, I'd watch the games on my lunch breaks. I'd look at the comments and see parents of the players watching and asking things like "why did the ref stop the play?" and it would be because of an icing. In inline, we don't have offsides or icings.
The mothers of the players inspired me to commentate the games. People would ask, "what's happening?". So, when I got there, I talked to (coach) Jens (Hinderlie) and got a data plan. I said I wanted to commentate. He asked, "can you do that?". And I said just give me the lines and names. I knew the rules already.
SE) Your call of the first Brazilian goal against Mexico went viral. Living in Toronto, what did you think of it being on TSN?
VM) After the game, everyone was upset. One commenter said "go to the locker room and interview the players. Dude, no. Everyone's upset.
When we went to the hotel, I started eating my sandwich. A couple players came over and said "dude, you're on TSN." I said no, no. I looked at my Facebook and saw I had 36 notifications.
SE) Clearly, hockey has come a long way for Brazil at this tournament.
VM) In 2014, when we faced Canada, they knew we were having difficulties. Their goalie didn't even break a sweat. But it was still one of the highlights of my career.
After the game, the Canadian captain came into the locker room and said "guys, you're making history. You're out of this world. When I saw your team on the list, I thought there would be five or six guys but you brought a whole team.
I started crying right there.
SE) Every team has to struggle at some point.
VM) In 2014, it was all about opening doors. Now, all lines are playing good.
Watch Vinny's video talking about the Pan-Am tournament here. To learn more about Brazil, check out their team page and a Q&A with head coach Jens Hinderlie.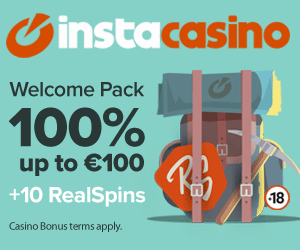 Current events

Czech Rep.: Tipsport extraliga | 1.liga | 2.liga

Slovakia: Tipsport Extraliga | 1.liga

Sweden: SHL | HockeyAllsvenskan
Other: EBEL | Belarus | Croatia | Denmark | Estonia | France | Great Britain | Iceland | Italy | Latvia | Lithuania | MOL-liga | Norway | Poland | Romania | Serbia | Slovenia | Spain | NHL | AHL |
League standings
Game fixtures
League leaders
After another hard-won victory Kazakh team is one step from the qualification Read more»
Kazakh champion needs shootouts to beat host Lyon HC Read more»