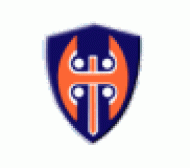 Tappara defends the top
In a tight game Tampere managed to fight off KalPa with 3-2 and found a way to extend their lead in the league to 4 points. Henrik Haapala was the game-winner.
Just 7 minutes into the contest Kuopio's Alexander Ruutu gave the best powerplay team in the league with a 30% success rate the first chance to score. Jere Karjalainen created some confusion in the goal crease with his shot and Sebastian Repo reacted quickest and put it in the net for Tappara's lead.
20 minutes later Repo was involved again when he tried to feed the puck to 19 year-old talent Joona Luoto. Luoto had to go fight for the puck, though, and his slash on the puck eventually got deflected into the goal. For Luoto it was already the 5th goal in his 9th game only.
This tricky goal awoke the fighting spirit on Kuopio's side. 36 seconds later they got their first goal into the scoring sheet. KalPa's goal scorer was even younger. 18-year old Eetu Luostarinen tried it with a shot from the side boards and Tappara goalie Dominik Hrachovina led it slip through. After another two minutes the game was tied again. On the powerplay a puck bounced off to the right side right on Jaako Rissanen's stick, who was offered a free net to even the score.
The decision should come with 6 minutes to go. Henrik Haapala danced around his opponents setting the puck up for himself in the slot and firing it past KalPa goalie Denis Godla. With the 3-2 win Tappara is now 4 points ahead of KalPa and will try to build on that lead next Friday when they meet with their town rivals Ilves.
One Tappara player will not be in this game. Arttu Ilomäki will head over to KalPa as it was announced after the game. Ilomäki had 2 goals and 5 assists in 23 games so far this season for Tappara and will play his first game for Kuopio on wednesday in Hämeenlinna.

Czech Rep.: Tipsport extraliga | 1.liga | 2.liga

Slovakia: Tipsport Extraliga | 1.liga

Sweden: SHL | HockeyAllsvenskan
Other: EBEL | Belarus | Croatia | Denmark | Estonia | France | Great Britain | Iceland | Italy | Latvia | Lithuania | MOL-liga | Norway | Poland | Romania | Serbia | Slovenia | Spain | NHL | AHL |
League standings
Game fixtures
League leaders
The Russian Federation declared champions the teams at the top of standing when the Leagues were stopped Read more»
According to Miroslav Šatan, the next season of Slovakian Extraliga is in danger. Read more»