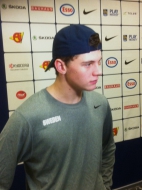 Andre Burakovsky credits his father for his NHL success
Starting to get more accustomed to the high-paced NHL game is 21 year old Washington Capitals forward Andre Burakovsky who is currently in his third season with the club. Eurohockey.com's Ty Dilello spoke to him after the game against Winnipeg.
WINNIPEG, MB

The son of Robert Burakovsky, a Malmö native who was an Ottawa Senators forward once upon a time − Andre was born in Klagenfurt, a city of 100,000 in southern Austria near the international border with Slovenia. He was born in Austria because his father at the time was playing pro hockey for the local Klagenfurt AC squad.
Andre grew up in Malmö, his father's hometown, and by all accounts is a Swedish citizen. His father being a professional hockey player pretty much paved the way for Andre playing hockey growing up. He joined the Malmo Redhawks club as a young kid and progressed through the ranks every year, always being one of the best players on his team.
He's also always been playing above his age level every year of junior hockey. When Burakovsky was 14 he was playing for the U16 team. A year later he was playing U18 hockey for Malmö. Andre made his men's debut in the Allsvenskan when he was only 16 years old.
It was clearly evident that Burakovsky had a future in the sport at a young age. After being drafted by the Washington Capitals in the first round (23rd overall) at the 2013 NHL Entry Draft, Burakovsky took a big step and moved to North America to play with the OHL's Erie Otters. It wasn't the easiest transition, but Andre pulled through and had a solid 87 point season with the Otters.
The first two games with Erie I was really bad and the coach benched me," Andre said. "It was really hard to play on the smaller ice surface at first. It takes time to learn North American hockey. For me it took me at least a few weeks of playing games and then I started to get comfortable. Now I actually like playing on North American ice over European ice."
That 2013-14 season with Erie was also the year in which he represented the Swedish National Team at the 2014 World Juniors in his hometown of Malmo. Burakovsky put up seven points in seven games for his Swedish squad that won a Silver Medal. It was an amazing feeling to be a part of the Swedish team and represent my country at the World Juniors," said Burakovsky. "It was just a bonus that it was in my hometown and playing in front of my own family and friends."
Burakovsky made his NHL debut with the Washington Capitals on October 9th 2014. He scored his first NHL goal in that first game against Dustin Tokarski of the Montreal Canadiens. From there it's just been smooth sailing for Andre. Getting to play in Washington with star players like Alex Ovechkin and Nicklas Backstrom, as well as fellow young guns like Evgeni Kuznetsov has helped Andre mature and be the strong player he is now in his third NHL season.
This 2016-17 season has been going pretty good for Burakovsky and the Capitals so far. Playing on a line with Lars Eller and T.J. Oshie a lot of the time, Andre is getting a lot of looks and chances most shifts which is music to coach Barry Trotz' ears. With solid depth players like Andre stepping up night in and night out, this just might finally be the year where the Washington Capitals go all the way and win their first Stanley Cup.
Through it all, Burakovsky is quick to credit his father to getting him to where he is today. "My dad helped me a lot. Every single game he watches online and after the game, or the next day, we're always talking about the game and what I can do better out on the ice," Andre said. "Stuff like how I'm controlling the puck and how I'm skating. Sometimes he tells me to go straight to the net and to take my shots. I think it's important having him follow my career so closely given how much pro hockey he's played in his life."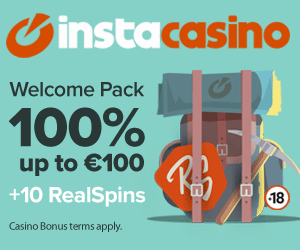 Current events

Czech Rep.: Tipsport extraliga | 1.liga | 2.liga

Slovakia: Tipsport Extraliga | 1.liga

Sweden: SHL | HockeyAllsvenskan
Other: EBEL | Belarus | Croatia | Denmark | Estonia | France | Great Britain | Iceland | Italy | Latvia | Lithuania | MOL-liga | Norway | Poland | Romania | Serbia | Slovenia | Spain | NHL | AHL |
League standings
Game fixtures
League leaders
Heavily favoured, the Slovaks maintained there challenge for a play off place when they comprehensively beat Great Britain. Read more»
Finland went 2-1 all time against Great Britain when a fluent skating Finnish side won by 3 goals. Read more»