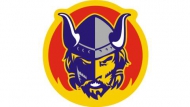 Jukurit's rise continues
The newcomers from Mikkeli continue to win hockey games and have fought their way into 3rd place this weekend. Meanwhile Ilves' main problem seems to be the task of carrying home a safe lead.
Whoever thought Mikkeli's great start to the season was a one-hit-wonder might have to double check the standings. After a bad October Jukurit has won the first three games in November and finds itself in 3rd place now behind Tappara and KalPa.
Their weekend started on Friday with a 2-1 victory against Lahti. Janne Ritamäki did not waste much time to get Mikkeli in front with a sharp angle shot that surprised Pelicans goalie Janne Juvonen and went straight into the net after just three minutes. Still before the first break, Topi Nättinen benefitted from a horrible cross-ice pass in the own end by Pelicans center Henri Heino, which got Mikkeli 2-0 in front. Lahti could only manage to break the shutout in the third period, but the three points stayed in Mikkeli.
On Saturday Mikkeli faced Ilves Tampere and could not repeat the great start. A penalty against Keni Karalahti led to a powerplay goal for Ilves after 9 minutes through Aleksi Mustonen. Five minutes into the second period Ilves doubled the lead. Matias Sointu broke through the defense on the right boards and could beat Jukurit goalie Mika Norja on the short side.
But like the day before it was Janne Ritamäki, who got Jukurit back in the game with a tip in just two minutes after Ilves' second goal. Five minutes later Zach Budish could even the score on the powerplay with a great spin move in front of the goal. And again a few minutes later, still in the second period, another powerplay had Miika Roine turning the game around completely with a one-timer off a Turo Asplund pass. Ilves could not fight back and so Mikkeli secured its 6-point weekend.
It was not a new feeling for Ilves, though, to lose a game after a safe lead. The day before, they squandered a 3-0 lead against Tappara. Markus Jokinen, Ville Meskanen and Taapio Laakso got Ilves ahead in the first 24 minutes, but the champion returned the favour.
Henrik Haapala's shot on a powerplay shortly after the 0-3 slipped through and sparked hope for Tappara. Midway through the third period Jukka Peltola blasted a shot past Hannu Toivonen for the 2-3. With only 30 seconds left Veli-Matti Savinainen got the equalizer with a wonderful baseball-like shot out of the air. The video review confirmed the goal and so the stage was set for Savinainen's overtime winner after a give and go combination with Henrik Haapala.
For Tappara it was also a weekend with two wins since they also defeated Lukko a day later with 5-4. Those 5 points kept them in the top position.

Czech Rep.: Tipsport extraliga | 1.liga | 2.liga

Slovakia: Tipsport Extraliga | 1.liga

Sweden: SHL | HockeyAllsvenskan
Other: EBEL | Belarus | Croatia | Denmark | Estonia | France | Great Britain | Iceland | Italy | Latvia | Lithuania | MOL-liga | Norway | Poland | Romania | Serbia | Slovenia | Spain | NHL | AHL |
League standings
Game fixtures
League leaders
South Korea's men's Olympic hockey dream is over after Finland defeated the host country 5-2 on Tuesday evening in PyeongChang. Read more»
Germany is off to the quarter-finals after beating their Swiss rivals 2-1 in overtime on Tuesday. Read more»