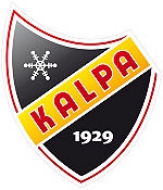 KalPa conquers Liiga summit
It was a perfect weekend for KalPa. With two victories they took over the top position from Tappara. Lukko carries the red light now as they sit at the bottom of the standings.
The start to the weekend did not look too promising for KalPa. 55 seconds into the contest against Ässät their goalie Eero Kilpeläinen had to pick the first puck out of his net, that got sent there with a shot from the face-off by Juho Tommila. It should remain the only goal against KalPa that night though.
In the second period KalPa fought back. A beautiful no-look backhand pass by Janne Keränen found Mikko Nuutinen free in front of the net, who could use the space to beat Ari Ahonen for the equalizer. In the last period it was Keränen himself, who got KalPa on the winning street as he jumped on a puck in front of the goal quicker than all defenders to tap it in for the 2-1. He also added an empty netter for a 3-point night.
On Saturday KalPa was part of a goal fest in Tampere. In the first period Kuopio equalized two Ilves leads to bring a 2-2 tie into the intermission. At the half-time mark Jyri Junnila scored his second goal of the day on a breakaway to give KalPa the first lead in the game.
The momentum shifted back to Ilves, when Miiko Hintz and Aleksi Mustonen with a shot from a very sharp angle could regain a 4-3 lead for the home team in Tampere's Hakametsä. But Kuopio was not done yet. With three minutes left Jaako Rissanen scored from the slot and 13 seconds before overtime would have started Hungarian Balazs Sebök joined the 2-goal club thanks to a bad rebound off Ilves's goalie Antti Lehtonen. Jesse Mankinen finally added an empty net goal for a 6-4 win for Kuopio.
With currently 16 goals out of 5 games KalPa is showing that the offensive production seems to be better than expected before the season. If they can continue with that speed KalPa might become a positive surprise this year.
Tappara and HIFK lose points
Kuopio's rise to the top was made possible by Tappara's and HIFK's losses today. Tappara could never fight back from Tuomas Pihlman's game-winning power play goal early in the game in Jyväskylä. JYP finally got three points with a 2-0 win.
HIFK had a better start as 21-year old Panu Mieho could give his team a lead after 23 minutes in Kouvola. But Kai Kantola evened the game for KooKoo with 4 minutes to go on a power play. 31 seconds into overtime Juha Pekka Haataja captured not only the extra point for KooKoo but also the lead in the Liiga scoring race with his game-winner.
Lukko in trouble
With only two points out of 4 games Lukko is the most disappointing team so far. This week they failed to come up with any points. On Thursday newcomers Jukurit defeated Lukko with 5-2 in Mikkeli and on Friday Lappeenranta was too good and sent them home empty handed with a 4-2 home win. Curtis Hamilton scored two goals for SaiPa and is now Liiga's best goal scorer together with Turku's Ilkka Heikkinen.

Czech Rep.: Tipsport extraliga | 1.liga | 2.liga

Slovakia: Tipsport Extraliga | 1.liga

Sweden: SHL | HockeyAllsvenskan
Other: EBEL | Belarus | Croatia | Denmark | Estonia | France | Great Britain | Iceland | Italy | Latvia | Lithuania | MOL-liga | Norway | Poland | Romania | Serbia | Slovenia | Spain | NHL | AHL |
League standings
Game fixtures
League leaders
After a long career Russell Cowley of Coventry Blaze retired last season and the club decided to retire his shirt. Read more»
Sweden's hockey Olympics took an unprecedented nosedive today as the Women's team lost to Japan 2 -1 in the Classifications (5-8) match. It is the team's third loss in a row and they face a final Classifications match against the hosts ... Read more»