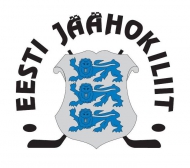 War is over
After a two-years dispute, Estonian Federation and HC Viking have come to an agreement
Finally the "Estonia Federation vs
HC Viking Tallinn
saga" comes to an end: after a dispute began almost two years ago, the club and the governing body of national hockey have reached to an agreement, allowing the club, expelled from all the competitions last season, to partecipate in next domestic league, called
Meistriliiga.
"A compromise on the financial dispute between the club and the Federation was reached"
- said Viking CEO
Anatoli Sizov
. -
"The agreement was signed in the first half of May, and then approved by the court.
"
In June the Meeting of Executive Board of the Federation certified that the existing debt of 12.000 Euro was paid by the club and accordingly Viking was readmitted as member.
"I thought first of all at the interests of the team, I wish the players have the opportunity to go on the ice and play hockey" said Sizov - "With the restore of our membership I hope that this unpleasant story will end and our players will be able to perform in the championship"

In 2014-15 HC Viking, admitted as new club after the predecessor, called HK Viiking Tallinn, folded due to a bad financial situation despite two consecutive titles, dominated the regular season, but before the start of the playoffs was suspended from the league, without being able to participate in playoffs, and later expelled from the members of Estonian Federation. Last season Viking tried desperately to partecipate in a competition, also abroad in Latvia, but its status of non-member of the Federation was a insurmountable obstacle
Eurohockey covered all the story, you can read the chapter of the saga here and here


Czech Rep.: Tipsport extraliga | 1.liga | 2.liga

Slovakia: Tipsport Extraliga | 1.liga

Sweden: SHL | HockeyAllsvenskan
Other: EBEL | Belarus | Croatia | Denmark | Estonia | France | Great Britain | Iceland | Italy | Latvia | Lithuania | MOL-liga | Norway | Poland | Romania | Serbia | Slovenia | Spain | NHL | AHL |
League standings
Game fixtures
League leaders
From Sochi to Beijing, four tournaments ended this week Read more»
Sheffield Steelers (EIHL) went down the Czech route in signing two netminders to become a further team to complete their roster in this league. Read more»