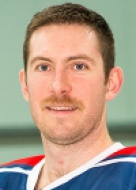 Colm Cannon takes Luxembourg to a new level
Eurohockey.com writer Ty Dilello has interviewed Colm Cannon. Born in England he is now the new star of Luxembourg ice hockey.
The Luxembourg men's National Team has never been ranked in the top forty of the IIHF's World Rankings, in fact you can usually find them competing at the lowest of World Championship divisions. The tiny land-locked country struggles at the sport of hockey for obvious reasons, but the passion has always been there.
With the National Team addition of star scorer Colm Cannon in the last few years, Luxembourg will be looking to reach new heights at the world hockey level in years to come. At the most recent Division III Worlds in Turkey, the Luxembourg squad finished 4th out of the tournament's six nations. Colm led the team in scoring with thirteen points in five games.
A dual citizen of England and Luxembourg, Cannon prior to joining Tornado Luxembourg had spent time in the ENL with the Nottingham Lions and other professional teams in Great Britain and Germany. Since representing Luxembourg in international competitions in 2015, Colm has without a doubt been his country's most lethal offensive threat.
If Luxembourg is ever going to get promoted out of Division III, it's going to be because of players like Colm Cannon. 
EuroHockey.com asked Colm Cannon some questions.
How did you start playing hockey and at what age? I started playing hockey at about age 6. At the time I was at the American International School of Luxembourg and the athletic teacher told my parents I should come down to his training on a Saturday morning. So I went down, borrowed some equipment and that was when I fell in love with the game.
Describe your playing style? I would describe my style as simple and effective. I have been called a work horse a few times, so I think a good work ethic mixed with determination allow me to outplay others at my level.
What are your goals in hockey? My goals in hockey are probably just to have fun and stay in shape these days as I approach my 30's and life's priorities start to shift. A gold in the World Championships would be nice, and I do think we could do it. We have a lot of talent we just need to pull together and make sure we can get the right team there.
What have been some of the best games in your career/Best moments? I would say that playing in the Nottingham ice hockey university varsity series was probably among the best games I played. The level of ice hockey was not great but playing in front of roughly 7,000 rowdy students was a great experience. In terms of experiences I would say that the IIHF tournaments were pretty amazing as well as my first Universiade in Turin. My season in Liege was also pretty high up there, we started as real under dogs and then ended up finishing the season in 3rd place which was a real achievement.
Luxembourg isn't exactly known as a hockey country, do you see hockey getting more popular in your country? There is a good potential for hockey to become more popular here. I think it might need a bit more investment but definitely with more and more talented players coming to Luxembourg I think we could start to entice a regular fan base. If we could start progressing in the Division 3 league in France I think people would be more inclined to come and watch.
Talk about the beginning of your career in England and deciding to come play for Tornado Luxembourg? I actually grew up playing in Luxembourg as I grew up here and then moved to the UK in Nottingham for university where I played for the U19 team, the men's team and the university team for 4 years. All of which was a great experience. I then took a year out and played hockey in Liege in the Elite league. I went back to Nottingham and didn't have a great season, had difficulties getting along with the coach and then came back to Luxembourg in 2010 where I came back to the Tornado and most of the guys I grew up playing with.
Do you have any regrets in your playing career?I would say that I have had a career that has given me a lot of opportunities to make good friends, travel the world and play some fun hockey, so I don't have any regrets. It could have been interesting to move to either Finland or the US when I was 16, I had two options to do that, but there's no point thinking about what could have been.
Did you know at a young age that you were talented at this sport? I was always one of the stronger players in my age group. I would say that this was partly due to my size, my determination and partly my athletic ability. But in reality I was good at the level I played at, but it was the case of a big fish in a small pond.
Talk about the process of coming to Luxembourg and getting a passport so you could play on the National Team? As I mentioned I had grown up in Luxembourg and I had played hockey with a lot of the National Team players so for me the idea of getting to play in the World Championships was exciting and a straight forward thought-out process. Luxembourg was home, the team were my friends, so all that was left to do was pass the relevant language tests. I should have probably applied myself a bit more and passed the language test 2 years earlier.
Do you feel you're the best player on the National Team and a leader? I would say that I am a leader on the National Team, I have quite a bit of experience playing at different levels and also am generally a positive but serious person. I am not the best player on the team as we have a lot of talented players and have a lot of different skill set amongst them which we need in order to make us a team.
Talk a little about the latest World Championships ? The last World Championships was another great experience. They were slightly more difficult mentally than the first time. We had a young team with about half the team never having played at the international level, and some of the team who had never played at the senior level before. With this in mind I think we did very well. We had a very good team spirit and despite not having some of the strongest players from the previous year, we were able to put everything we had on the line and come away with a good team effort and good foundation for a future team.
How nice is it to represent the National Team on such a regular basis? It really is an incredible experience getting to attend the World Championships. It is a week or ten days in the year where you really get to feel like a pro. You train hard for the Championships all season so when you actually get there and can give all your focus to playing hockey it really is a special experience. We are very lucky that the IIHF is set up so that countries at all levels can play unlike the football world where only the best nations actually get to represent their countries on a regular basis.
What are your hockey plans for next season and going forward? I am getting married in September so my life and priorities will probably change a little bit, but my fiancé is incredibly supportive of me and my other love. So I am hoping to have another good season playing with Tornado, hoping to make the playoffs this year and actually realizing the talent we have on our team. Then in terms of the World Championships it would be great to place in the medals again, obviously gold would be great but I think we probably need a few more years for that so we will push for at least a bronze and then anything above that would be really good. I think going forward I will take it year by year and hopefully can finish on a high, maybe that elusive gold that Luxembourg has been dreaming about for a long time.
FAVOURITES:
NHL Team: Colorado Avalanche
Childhood Idol: Dave Grohl/Peter Forsberg
Video Game: None
Movie: Lock, Stock and Two Smoking Barrels
TV Show: Luther
Pump-Up Song: Rise Against or Foo Fighters
Activity Away From the Rink: Snowboarding or Skiing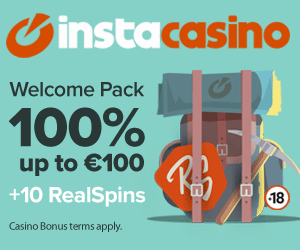 Current events

Czech Rep.: Tipsport extraliga | 1.liga | 2.liga

Slovakia: Tipsport Extraliga | 1.liga

Sweden: SHL | HockeyAllsvenskan
Other: EBEL | Belarus | Croatia | Denmark | Estonia | France | Great Britain | Iceland | Italy | Latvia | Lithuania | MOL-liga | Norway | Poland | Romania | Serbia | Slovenia | Spain | NHL | AHL |
League standings
Game fixtures
League leaders
All the awards for the season were assigned during the General Assembly of the Federation Read more»
The second tier of British hockey is to undergo a re-vamp from season 2019-2029. The new ten-team national division will sit above the long-standing Divisions One and Two, which will continue to be regionalised into North and South. ... Read more»