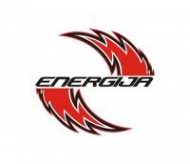 Energija Elektrénai back to dominate
After two years the most representative club reigns again at home
Energija Elektrénai has triumphed in Lithuanian League winning the title in the finals-four played at home arena this weekend, closing a season as dominant, with an impressive record of 24 victories (in 24 games) in the regular season, and 2 more in the playoffs, culminated in the 4-3 in the final against Hockey Punks Vilnius, the only team able to countering the dominance of most traditional team of the country, despite the minimal contribution of the most representative player, former NHLer Darius Kasparaitis, who skated in just three games during the season. Team from Elektrenai has its crown back after two years hiatus, when club partecipated only in Belarussian second league, while this season Energija alligned the team in both competitions. The champion of last two seasons, Russian team Delovaja Rus Kaliningrad, didn't partecipate in the competition anymore.

In the semifinals, Energija had got rid 7-1 of young team Kauno Balto-Ainiai, while Hockey Punks beats 5-3 in a more uncertain match Rokiskio Rokiskis, then winner of bronze after a 3-2ot victory against Kauno Baltu-Ainiai

"The season was long and difficult, but we found the strength and in the finals we showed we were stronger and more patient. We have already won many times this trophy, but this hard-won gold medal is very important"- said Energija captain Rolandas Aliukonis
"We have achieved our goal for the season: playing in the finals. In the final we try to give some extra work for our strong opponent and we have almost done it. But I am very happy for our season and look forward to even better results in the future" said Hockey Punks playing/coach - a former Energija player - Sarunas Kuliešius.
During the award ceremony, were elected the best players of the Final Four:
Best goalie: Artūras Pavliukovas (Hockey Punks)

Best defender: Šarūnas Citavičius (Rokiskio)
Best Forward: Ugnius Cizas (Energija)

Finals MVP: Mindaugas Kieras (Hockey Punks)

Current events
External links

Czech Rep.: Tipsport extraliga | 1.liga | 2.liga

Slovakia: Tipsport Extraliga | 1.liga

Sweden: SHL | HockeyAllsvenskan
Other: EBEL | Belarus | Croatia | Denmark | Estonia | France | Great Britain | Iceland | Italy | Latvia | Lithuania | MOL-liga | Norway | Poland | Romania | Serbia | Slovenia | Spain | NHL | AHL |
League standings
Game fixtures
League leaders
Despite the difficult health situation, Kazakhstan hosts a World Championship preparation tournament Read more»
In 24 hours the bid of the Baltic country was considered and rejected Read more»