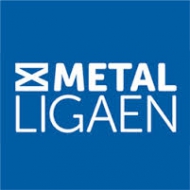 SonderjyskE claims regular season title
Denmark's Metal Ligaen just saw its last regular season games and in the end SonderjyskE came out on top again. Herning could secure home ice in the first round.
Eight days ago the Danish league had a name written in first place you did not see a lot over the past decade. The Frederikshavn White Hawks were about to take over the reign in Denmark. But on the last meters SonderjyskE managed to secure home ice until the potential finals.
In the direct match-up, that happened last weekend, Scott Campbell scored the game-winner for SonderjyskE with only 5 minutes left in the game before Kim Lykkeskov could finalize the 3-1 victory for the champions to take over the lead in Metal Ligaen again.
With one point ahead, they entered the last working day of regular season and it was supposed to become some hard work to defend that point as none other than the 3rd placed team from Esbjerg was hosting. While Frederikshavn cruised to an easy 8-3 win in Gentofte and obviously made their homework to keep their shot at home ice advantage all the way through the playoffs alive, the key was whether SonderjyskE could come out victorious.
And for a long time Esbjerg was helping the White Hawks. Aaron Lee scored the go ahead goal just 6 minutes into the game and carried the lead until midway through the last period. After 47 minutes Thomas Spelling could finally even the game and in the last minutes SonderjyskE pushed for a 4-1 win with goals by Michael Eskesen, Darcy Zajac and Scott Campbell.
Esbjerg was set for place 3 long before the puck dropped tonight and so the last important battle was for place 4 between Odense and Herning. Similar to the battle for the top position, the underdog (or let's make that Bulldog) celebrated a very easy win. An 11-1 in Herlev put pressure on Herning.
When Kristoffer Lauridsen scored early goal on the powerplay, it seemed to look good for the Blue Foxes. However, Aalborg scored three consecutive goals until minute 45 to turn things around. But Herning managed to answer. Again Lauridsen, Jordan George and Ales Sova could secure three important points to claim home ice in round 1.
The exact match-ups in the quarter-finals, which will be held in a best-of-7 format, are not yet clear as the Danish league has a special feature to offer. The first-placed SonderjyskE will now have the right to choose their first-round opponent among the teams in places 5-8, which will be Odense, Rungsted, Rodovre and Aalborg. Afterwards second-placed Frederikshavn may choose among the left teams and so on.
Current events
External links

Czech Rep.: Tipsport extraliga | 1.liga | 2.liga

Slovakia: Tipsport Extraliga | 1.liga

Sweden: SHL | HockeyAllsvenskan
Other: EBEL | Belarus | Croatia | Denmark | Estonia | France | Great Britain | Iceland | Italy | Latvia | Lithuania | MOL-liga | Norway | Poland | Romania | Serbia | Slovenia | Spain | NHL | AHL |
League standings
Game fixtures
League leaders
Ahead of the coming World Championships the EIHL is to host a new mini series. Read more»
A short Cup competition involving four teams is to be played from next week in England. Read more»