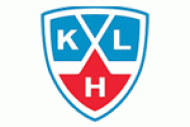 Who can really join the KHL?
The gossip-season about possible expansion of KHL has begun!
The First of April is the deadline to officially apply to join the KHL: clubs interesting to become potential candidate have to submit several documents  to confirm compliance with the requirements and a budget of at least ten million euro. Like every year, less than two months from the deadline, a lot of rumours about potential candidate popped up in the media, many of which are mere unfounded rumors. The cemetery of "teams-almost-certainly-in-next-KHL" is full of illustrious corpses: It's worth remembering in the recent past the case of Milan, London, Paris, an unspecified German team (Hannover? Berlin? Dresden? Munich? Köln?), Stavanger in Norway, Gdansk in Poland, Servette Geneve, even Madrid. All rumours, promptly reported by media, some of these a simple idea of a visionary tycoon, other more serious projects failed in front of the economic and logistical requirements of KHL

But also this season, a recent statement by KHL President Dmitry Chernyshenko suggests there are several requests: "At the moment we have a request from Estonia, Sweden, the UK and other countries. Certainty will come in April." reported TASS agency. But which of these news has some basis?

Expansion in China from 2016-17

In December Russian Ice Hockey Federation Vice-President Roman Rotenberg travelled to Beijing along with KHL board member Vyacheslav Fetisov to discuss a future cooperation between the Federations to develope the sport in China, with the creation of a KHL club based in Beijing to drive all the moviment:  "The task is to build a hockey vertical: a KHL team, a second team playing in the Chinese league, a team in the youth league and mass involvement so that all who wish can play ice hockey and there should be more ice rinks that are public and open for all," said Rotenberg. This is a priority task."  The 18.000 spectators Master Card Arena in Beijing should be the home of new team. "We're also looking at the commercial aspect. So, we get two different roadmaps, which we're uniting," Rotenberg said. "A Chinese club will be playing KHL ice hockey matches on the arena that houses the Beijing basketball club. Basketball and figure skating show that the Chinese can achieve success in ice hockey as well"

"If the Chinese club will comply with the requirements of the KHL, then it's possible it will be able to enter maybe even next season."  said Chernyshenko

Next stop: Tallinn
Besides China, by now the other real possible new club is Ilves Tallinn: a ghost club at the moment, existing only on the paper, created with the goal to partecipate in next KHL but at moment not even an official member of the Estonian Ice Hockey Federation. "All is still in stand-by mode - said former basketball player Heino Enden, the President of the club at web portal Delfi - We submitted our application last October with the support of  the city of Tallinn, the Estonian Olympic Committee and the Ministry of Culture. Now we can only wait to see what KHL will answered. But, frankly, cannot say with certainty when the decision will come. What is sure: we wish to play the 2016-17 season"  However, in a country where icehockey isn't a very popular sport, Enden is vague when answering to a question about the source of the funds and the budget: "It is still too early to talk about it. But it is also clear that our application has solid basis, otherwise otherwise we would not even sent the application"

UK: maybe but not now
The news of an application from Great Britain quickly spread on British icehockey community and soon found out who was the author: businessman Neil Black, owner of EIHL's club Nottingham Panthers and Braehead Clan, with the desire to bring the hockey back in London, an attractive market for the KHL, creating a new EIHL franchise, playing out of the Wembley Arena, with the ambitious name of London Emperors. a recent partnership of KHl with business bank Workforce " to expand KHL business operations and bring more training and exhibition games to United Kingdom." suggest a real interest from the Kontinental Hockey League to consider United Kingdom and London especially, as a possible future market. But same mr. Black has poured oil on troubled waters, saying at Russian portal R-Sport  the project "is complicated in terms of logistic" and that realistically now "it is difficult to say that we will see KHL in UK in the near future, because we have no place to play. A suitable arena in our country can only be ready in 2018, and I think that only then can we talk about the possibility of joining the club in the KHL." But is not clear which new arena mr. Black is thinking and where.
Sweden: Federation says niet !

Sweden Ice Hockey Federation quickly commented the news about a possible club joining the KHL, issuing a statement to make clear that it would not allow any teams to join the Russian-based league. "A Swedish team in the KHL? Forget it!" said bluntly Sweden Hockey Federation manager Mikael Lundström to newspaper Aftonbladet: "I want to emphasize that we're not just stopping SHL clubs from joining the KHL, but all Swedish clubs. We've sent a letter to the Russian federation and explained that they have to stop working towards that." said Lundström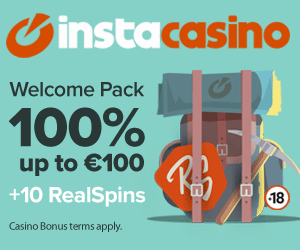 Current events

Czech Rep.: Tipsport extraliga | 1.liga | 2.liga

Slovakia: Tipsport Extraliga | 1.liga

Sweden: SHL | HockeyAllsvenskan
Other: EBEL | Belarus | Croatia | Denmark | Estonia | France | Great Britain | Iceland | Italy | Latvia | Lithuania | MOL-liga | Norway | Poland | Romania | Serbia | Slovenia | Spain | NHL | AHL |
League standings
Game fixtures
League leaders
As Sheffield Steelers (EIHL) gear up for a play off push changes were made. Read more»
From practice in a car park and over a Persian carpet to skating in one of the most prestigious hockey academies: Eurohockey meets Guila Mohajer: facing many difficulties, the first Iranian women hockey player is now studying coaching in Vierumaki Sport ... Read more»