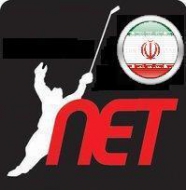 Warning to the world: Iran hockey is coming
Taking advantage of a good tradition in inline hockey and people's passion for sport, Iran is ready to begin a journey in icehockey. Eurohockey.com talked with national team captain Arsalan Monfared
Eurohockey: Of course the first question is: Is there icehockey in Iran? Could you tell us something about the history of icehockey in the country and the current scenario?
Mr. Monfared: Hockey in general, inline and field, has a long history in Iran, but ice hockey it's relatively new. From a couple of years I'm trying to develope this sport in Iran. With the help of my friends in Turkey we had 2 Coaching Courses this year and our inline hockey national team members participated in this courses with the goal of forming an ice-hockey team in the near future.
I personally started skating in 1995 in Tabriz.I've got my first gold medal at the Iran speed-skate Championship in 1996, then I became interested in hockey, I was member of the first inline hockey national team at 2005 Asian Cup in Korea when Iran made its first appearance in an international tournament. I have been Iran national inline hockey team member for 10 years and now i'm the coach of Iran national inline hockey team
I have international inline hockey coaching certificate (B) and international inline hockey umpire certificate (B) and i'm the founder of Tabriz Skate Complex where there is the first standard inline hockey rink in the Middle East

Eurohockey: How many icehockey rinks are there in the country? Is there a regular activity? organized teams? maybe a national league or some local tournaments? How many players are involved?
Mr. Monfared: There are 3 ice hockey rinks in Iran but none of them are standard, we have one standard rink under construction. Maybe next year we can see Iran national team in an icehockey international competition
The rink at Tabriz Skate Complex

Eurohockey: Have you a national team? has ever played an international match?
Mr. Monfared: As said we have a national inline team and each year we partecipate in international competitions. Our best results was a second and a third place in the Asian competitions. We also played regulary the Iran inline hockey league and the Champion normally partecipates in international clubs' competitions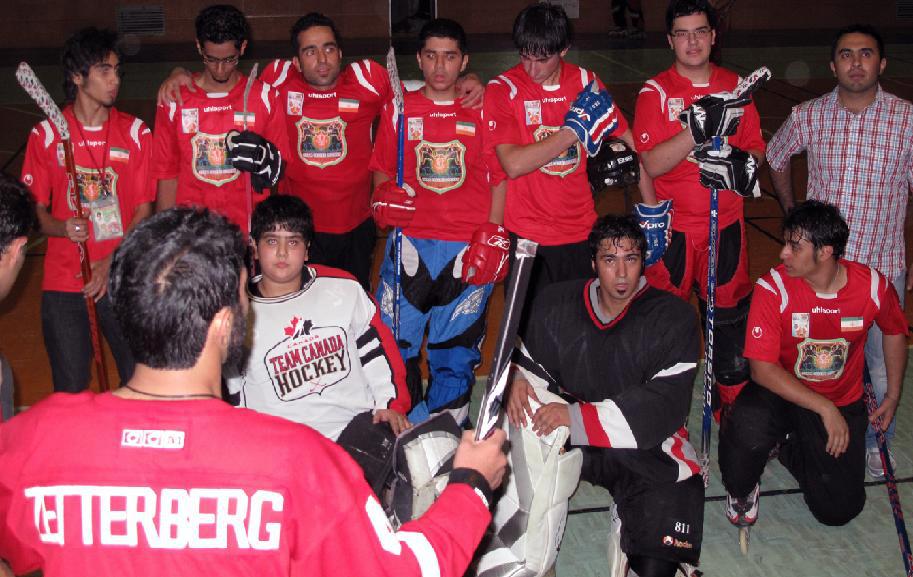 Iranian players of national team during a seminar

Eurohockey: People playing hockey are all autodidact or are there schools and academies to learn to play?
Mr. Monfared: There are a couple of academy just in metropolis: as mentioned the Sayman skate complex in Tabriz and the Enghelab complex in Tehran

Eurohockey: What are the difficulties in practicing and playing icehockey in Iran?

Mr. Monfared: The main difficults are the lack of a standard rink and of coaches with experience in our country. We have invited coaches from other countries to work here in developing local coaches and of course players

Eurohockey: Is hockey (inline or ice) popular among the population?
Mr. Monfared: Yes in the mentioned metropolis people are interested about hockey and the parents encourage their children to learn hockey and go training. Iranian people really loves sports so usually they come at both national and international competitions to support teams.

Eurohockey: Iran is a big country with mountains and a great passion for sport, as the boom of volleyball demonstrated, do you think icehockey can have a brilliant future in the country?
Mr. Monfared: We really could estabilish icehockey in Iran as a popular sport, but this scenario depends on at least two conditions: if we can develop our knowlege and increase the number and the quality of facilities. If this will happen in a short future, I'm sure our players will show great performances in other coutries. We have the potential to reach an high level

Eurohockey: Have you some international exchange, (example: seminaries with coaches) maybe with neighbors countries to improve the skills of Iranian coaches and players?
Mr. Monfared: Yes we have regular exchanges with our neighboring country Turkey, inviting coaches to improve our players' skills. Since icehockey is at its beginning in the country, we'll welcome international exchange with the other countries and we are ready to collaborate with other coaches and participate in seminars and competitions.

Eurohockey: Is there a project to estabilish a federation of icehockey and have you contact with IIHF?
Mr. Monfared: Yes of course ! I suggested this goal for our Inline Federation and it will be feasible when our standard rink will be ready

Current events
External links

Czech Rep.: Tipsport extraliga | 1.liga | 2.liga

Slovakia: Tipsport Extraliga | 1.liga

Sweden: SHL | HockeyAllsvenskan
Other: EBEL | Belarus | Croatia | Denmark | Estonia | France | Great Britain | Iceland | Italy | Latvia | Lithuania | MOL-liga | Norway | Poland | Romania | Serbia | Slovenia | Spain | NHL | AHL |
League standings
Game fixtures
League leaders
Ahead of the coming World Championships the EIHL is to host a new mini series. Read more»
A short Cup competition involving four teams is to be played from next week in England. Read more»