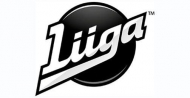 KooKoo surprises the league
Going into the season there was one team most people believed to have a tough year ahead. But Kouvola is collecting point by point in the early stages of the season.
When a team is promoted from a second tier league like Mestis to the top level, that switch won't be easy. Vaasa proved that last year, Mikkeli might face this next year, only KooKoo Kouvola seems to be completely unimpressed by it this season. 7 games into their new Liiga adventure, they yet have to experience their second regulation loss. In 6 out of their 7 games they brought home at least one point. But their biggest upset came yesterday evening, beating the champion from Oulu at home in regulation to get three more points.
Kärpät did dominate the first period with a 12-1 shot advantage, but Frederic Cloutier in KooKoo's goal could turn away all shots to keep Kouvola in the game. In the second period the first attack went past Iiro Tarkki on the other side, when Mika Koivisto tried a wraparound, which Tarkki could deflect, but the the rebound ended up on Jan-Mikael Juutilainen's stick, who brought KooKoo ahead. Halfway through the game Jesse Puljujärvi evened things out with a dynamic drive into the slot beating Cloutier with a wrist shot.
Yet two minutes later Kouvola restored the lead with a beautiful combination via Mikael Kurki and Aki Kangasmäki that found Juuso Rajala all open directly in front of the goal, so he could beat Tarkki in the upper right corner of the net. Oulu did not find a way to get back as Cloutier went on to finish the night with 32 saves.
But Kärpät is in good company. On Thursday Kouvola hosted vice champion Tappara, who came up short in last year's finals against Oulu, and also stole a point from another top team based on great efficiency and a strong defense. After 19 minutes had been played, Ryan O'Connor received a pass across the ice on the second KooKoo powerplay of the game, to have the goal all open in front of him. Ironically the assists on this powerplay goal went to Jarkko Malinen and Josh Green, who both suited up for Tappara last season.
5:23 minutes into the second period it was up to Patrick Laine to break Juha Järvenpää's shutout with a hard wrist shot from the face-off circle. However, this was the only goal Järvenpää had to give up in regulation on 29 shots he faced during the night.
The decisive goal came with 49 seconds into overtime. Kristian Kuusela played a deadly pass right through two KooKoo defenders, where Arttu Ilomäki skated in to receive it and dangle it around Järvenpää to secure the extra point for Tappara.
Another team on the rise is Ilves Tampere. With two stunning wins this week they got themselves into 4th place. On Wednesday they defeated Hämeenlinna with 5-1 and kept on scoring in yesterday's 6-2 win over JYP as well. While Hannu Toivonen stood out in those games with a combined 54 saves, the burden of scoring is spread on many shoulders. Aleksi Mustonen, Joonas Vihko, Markku Flinck, Eemeli Suomi and Antti Tyrväinen all contributed with 2 goals this week.
On the top of the standings Lukko took over the No1 spot with two wins over Lahti on the weekend. Friday's game at home was a pretty easy thing for Lukko as Aaron Gagnon, Toni Koivisto and twice Turo Asplund did not let anyone doubt about the 4-1 outcome of the game, but on Saturday the Pelicans could annoy them a bit. Ville Vahalahti was the only one managing to get past Pelicans keeper Niko Hovinen in regulation, leaving the door open for a late game equalizer forcing the game into the shootout, which came 17 seconds away from the final horn through Teddy da Costa. So Lukko had to put in some extra work and finally Aaron Gagnon put in the decisive penalty to give Lukko 5 points out of those two games.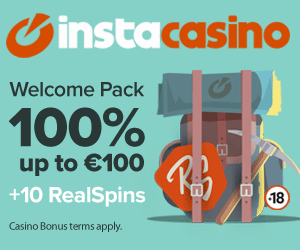 Current events

Czech Rep.: Tipsport extraliga | 1.liga | 2.liga

Slovakia: Tipsport Extraliga | 1.liga

Sweden: SHL | HockeyAllsvenskan
Other: EBEL | Belarus | Croatia | Denmark | Estonia | France | Great Britain | Iceland | Italy | Latvia | Lithuania | MOL-liga | Norway | Poland | Romania | Serbia | Slovenia | Spain | NHL | AHL |
League standings
Game fixtures
League leaders
HK Kurbads debuts with nine goals and a total dominance agaist SA Akureyri Read more»
Ukranian champion needs two periods to break the resistance of Txuri Urdin Read more»