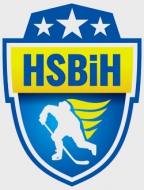 Hockey in Bosnia needs more ice to keep growing
Eurohockey talks with Bosnia and Hercegovina assistant coach Kevin Auerbach about the present and the future of hockey in the country
Despite his 23 years, Canadian Kevin Auerbach already made history for hockey in Bosnia & Hercegovina, as player, winning two titles for Stari Grad Sarajevo and as coach with his great commitment to develope icehockey in the country where he arrived as coach of Hockey without Borders program. Currently he's studying in Vierumäki, Finland and works as assistant coach for national team.
Eurohockey asked him to assess the state of the art of icehockey in Bosnia
Eurohockey: Bosnian hockey lived a small boom in last years with the relaunch of national league in 2009 and the resurrection of national team. But apparently last season was the most obscure in terms of visibility of domestic league and results of national team. It's just an impression or could be the begin of a decline? 
Kevin Auerbach: Last year's season was certainly a tough one on everyone. The arrival of the ice was continually delayed, eventually being put in a few days before the New Year, and was taken out after only seven weeks of use. It's extremely difficult to condense a full year's schedule into such a short time. By no means was it ideal, but the best was made of a less than ideal situation. Hopefully this past season is an exception, and that things continue in the right direction.
Eurohockey: what is the role of expats - maily American and Canadian - in new era of hockey in Bosnia? are there a solid local leadership and managment? What was the role of Hockey Without Borders?
Kevin Auerbach: The roles of expats in Sarajevo is fairly minimal at this point. With the exception of the technical director and national team head coach Anthony London, who has been living in Bosnia & Herzegovina for the last ten years, everyone involved in the day-to-day operations of the hockey program is born and raised in Bosnia. The program is in very good hands with the current leadership group. From the top down, everyone's best interests are vested in improving the conditions for the current and future generations and giving hockey a chance to grow. The roles of the Hockey Without Borders volunteers on any given day can vary greatly. During my time there, we helped with on and off ice practices, refereeing, helping organize tournaments, compiling statistics, training referees, and even painting the ice. Ultimately, we try to bring our experiences from more traditional hockey markets and help in any way possible. Unfortunately, no one was able to go over this year due to the uncertainty of the duration of the ice season.
Eurohockey: Is there a plan to expand hockey outside Sarajevo, building new arenas? 
Kevin Auerbach: To my knowledge, there are no current plans to expand hockey outside of Sarajevo. In recent years there have been demonstrations and clinics put on throughout the country, but as yet nothing has materialized from these endeavors. Having said that, there are plans to bring an arena to Sarajevo and provide a proper facility with year-round ice times for all skating sports in the near future.
Eurohockey: Did hockey managed to become popular in the country in last years?
Kevin Auerbach: Hockey has seen a steady growth over the past couple of years, however it continues to take a backseat to the more mainstream and televised sports in Bosnia. There were very positive signs in 2014 after the completion of the IceFest weekend and the national team games against Turkey. The level of interest in hockey is there, but there is not enough ice to properly serve the community. It is tough to continually ask the kids and parents, both new and those already playing, to dedicate themselves throughout such a short hockey season when other sports are available to them year round.
Eurohockey: is there any plan to cooperate with neighbour countries, maybe organizing a regional league?
Kevin Auerbach: The bonds throughout the region are continually improving, but at this time a regional league might be out of reach. All organizations in the region face similar challenges and issues, most notably finances. With the other hockey communities being more than six hours away, it makes it difficult to connect Sarajevo to the other Balkan cities. Tournaments remain one of the ways that the different age groups in Sarajevo are able to compete regularly outside of Bosnia & Herzegovina, and that teams in the region are able to play in Sarajevo.
Eurohockey: the campaign of national team at last World Championship wasn't exactly remarkable, Bosnia finished last behind teams with less tradition as Hong Kong or Georgia, what are the causes of this fiasco?
Kevin Auerbach: I wouldn't call the results a fiasco by any means. Hong Kong has had strong showings in previous years between the Challenge Cup of Asia and the 2014 World Championships; and Georgia is much improved since their debut in 2013. The ice was taken out of Zetra in mid-February and the majority of the team had not skated in six weeks. We went in with a very different and a much younger team than that which played in the 2008 qualifiers and even as recently as last years games against Turkey. The results were not what we had hoped for, but the team was able to grow together throughout the tournament and continually improve their play. This is just a starting point for the current group and for the generations to come.
Eurohockey: how do you see the future of hockey in Bosnia? have you a formula for develope (or re-launch) it
Kevin Auerbach: The future of hockey in Bosnia always has an element of uncertainty attached to it. All the ice sports in Sarajevo have continued to grow and achieve positive results, yet year after year the availability of the ice is reduced. The biggest factor that will determine the rise or fall of hockey is a permanent ice hall. It is too difficult to put in so much time and effort throughout the year when you're constantly at someone else's mercy. As previously mentioned, the process to bring year round ice to Sarajevo is in progress.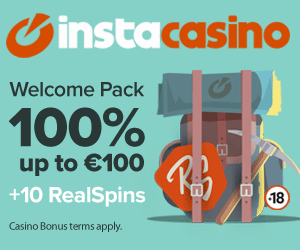 Current events

Czech Rep.: Tipsport extraliga | 1.liga | 2.liga

Slovakia: Tipsport Extraliga | 1.liga

Sweden: SHL | HockeyAllsvenskan
Other: EBEL | Belarus | Croatia | Denmark | Estonia | France | Great Britain | Iceland | Italy | Latvia | Lithuania | MOL-liga | Norway | Poland | Romania | Serbia | Slovenia | Spain | NHL | AHL |
League standings
Game fixtures
League leaders
Heavily favoured, the Slovaks maintained there challenge for a play off place when they comprehensively beat Great Britain. Read more»
Finland went 2-1 all time against Great Britain when a fluent skating Finnish side won by 3 goals. Read more»