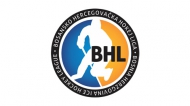 HK Bosna is new Bosnian champion
Most traditional Bosnian team captures first title from rebirth of league, sealing a very positive season for Bosnian hockey
Ice hockey season in Bosnia and Herzegovina is over for this season. Second edition of Bosnian hockey league (BHL) finished this weekend with best of three final series between HK Bosna (Foxes) and HK Alfa (Bears). Foxes won first two games and became Bosnian champion for the first time.
League started in early January with three teams:
HK Bosna
,
HK Alfa
and
HK Stari Grad.
After only three games played new team joined the league,
HK Ilidža 2010
. Regular season consisted of five fixtures, each team played three games in every fixture, overall fifteen games in regular season. After almost three months of hockey, in mid March regular season ended with frst two teams entering to best-of-three final: HK Bosna as a first seeded with 28 points and HK Alfa as second seeded with 26 points. Season was over for title holder HK Stari Grad on 3rd place with 23 points and 4th HK Ilidža 2010 with 13 points.
Regular season was very interesting and exciting. All teams were leveled in terms of quality and it was hard to predict winner of any game. HK Bosna finished 1st although most of the season they were second after HK Alfa. They played better as season was going to its end. They saved their best for the end. Their best players were goalie
Dino Pašović
and Canadian
Will Richards
who scored 11 games. Last season league best player Aleksandar Knežević finished season with 8 goals.
HK Alfa finished 2nd. They had great start and were leaders for the most of the season. Some lack of strength cost them 1st place. Their by far the best player was Canadian
Ross MacLean
who scored 19 goals and had 13 assists, best in the league in assists and points. MacLean is coach of HK Bosna U16 team which is playing this season in Serbian U16 league. He's also coach of Bosnian U16 national team which is preparing for participation in next year U18 world championship. Beside MacLean Alfa's best player and scorer was American
Jeff Monte
with 13 goals.
Last season league winner HK Stari Grad Wolves had disappointing season. They finished on third season and lost the chance to defend their title in final series. The main reason for their failure was inconsistency during the whole regular season. They lost many games in last minutes of the games and lost many points in these games. But they had a chance for making the finals. In last games of the regular season they needed a win against direct opponent for the 2nd spot, HK Alfa. They had a 3-1 lead after two periods but managed to allow two goals and lost game in shootout. They had the league's best goalscorers on their roster, Canadian
Anthony London
who scored 21 goal. One more player needs to be mentioned:15 years old
Haris Mrkva
who had 3 goals and 5 assists in 6 games played and is one of the most talented Bosnian players of new generation.
HK Ilidža 2010 as a new team in league did very well. They collected only 13 points but played much better than it seems. Most of the games they played equally with their opponents and almost all the games they lost, they were one goal too short. Lack of the experience (all their players are around 20 years old) cost them better result. But they are going to be better in the future, that's sure. Their best players were Dino Čordalija and Mirzet Hodžić with 18 and 13 points collected.
Before the final series and after the regular season another competition was played:
national cup
named after former HK Bosna coach in 80's, Czech Jaroslav Jandourek. In semifinal games HK Ilidža 2010 beat HK Alfa with 6-3 while HK Bosna beat HK Stari Grad 4-3. In the final game guys from Ilidža played great hockey and won the game
2-1
. They became the second winner of this season, after HK Bosna win in first edition last season. Goals were scored by their Ilidža's players Mirzet Hodžić and Dino Čordalija.
There is a rule in Bosnian hockey league before the final series. Teams that entered the finals can borrow players from teams that didn't entered the finals. HK Ilidža 2010 didn't want to borrow their players so Bears and Foxes got players from HK Stari Grad. Players were selected on draft, Foxes got Ahatović, London, Zaimović and Halilović while Bears got Sulejmanović, Hadžić, Tokić and Haris Mrkva.
First game was very exciting, Foxes had 3-1 lead after two periods. Bears fought back and tied the game in last period and took the game in overtime. The winner of game one was decided after only two minutes of overtime when Armen Velić scored the goals for HK Bosna.
Game two was historical for Bosnian hockey. The game was transmitted on one Bosnian TV channel for the first time after the late 80's and golden days of HK Bosna in Yugoslav hockey league. This means that hockey mad a big step forward in spreading the interest among the people in the country. The game itself was great once more time. The new thing was also that game was played for 60 minutes, not 45 as before. Foxes had good start in 1st period when they had 2-1 lead. The game was decided in 2nd period when Foxes scored twice and assured their win. In last two minutes Bears scored another goal but Anthony London also scored in the same minute to complete his hat-trick in this game. Foxes won 5-2 and won the title with 2-0 in the final series. Anthony London scored hat-trick and Omar Halilović scored twice. It's interesting that both of them are players of HK Stari Grad which means that Foxes drafted much better than their opponent before the finals.
Award for the league's best players went to Ross MacLean who had 19 goals and 13 assists in 13 games.
The best goaltender was Dino Pašović from HK Bosna with save percentage of 83%.
Two veterans from HK Bosna finished their careers, both legends of Bosnian hockey who played for HK Bosna in 80's: Haris Muhić and Aleksandar Knežević. They will leave their places to the new generations.
Hockey in Bosnia and Herzegovina is definitely on the right way after long time. There are plans for building ice rink which will extend season to 8 months which would help whole hockey program in country very much because currently there is ice rink for only 4 months per year.This league is definitely helping the development of young players who are going to represent their country in future IIHF competitions. Bosnian federation has big plans for the future and it seems that they will become regular member of IIHF world championships in all categories. If they don't do that next season they will certainly do it in the season after because they are on the right way of development which they confirmed with this perfectly organized national championship.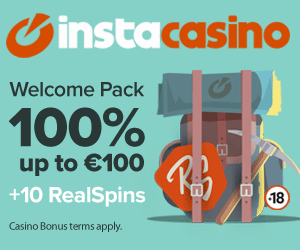 Current events

Czech Rep.: Tipsport extraliga | 1.liga | 2.liga

Slovakia: Tipsport Extraliga | 1.liga

Sweden: SHL | HockeyAllsvenskan
Other: EBEL | Belarus | Croatia | Denmark | Estonia | France | Great Britain | Iceland | Italy | Latvia | Lithuania | MOL-liga | Norway | Poland | Romania | Serbia | Slovenia | Spain | NHL | AHL |
League standings
Game fixtures
League leaders
Despite material disadvantages, Georgia's hockey team is moving up the charts. Read more»
The 9 and 10 October saw Game Day 5, the penultimate round of the group stage this year's Champions Hockey League. Each team played the first of a back to back meeting with the same opponent as the group stage of ... Read more»