MHL loses Energie
The Molodezhnaya Hockey League (MHL) announced that the management of its only Czech member Energie Karlovy Vary asked to be dropped from the competition.
On its official website, MHL presents that Karlovy Vary leaves the league due to financial troubles and sends sincere apologies to all MHL members.
The press release of Energie agrees that the reason to not continue participating in the running season is finances. But strictly denies the club either asked to be dropped down or sends any apologies.
"In a letter, we announced to MHL management we resign of our participation in the league," the club's statement says, "it happens so due to financial guarantees from Alexander Medvedeev, which remains unfulfilled. We are not able to support the project from our sources only."
Energie mentioned the whole project of MHL in Karlovy Vary was built up on close partnership with the company Vemex Energie and the fund Gazprom ISF Wien, which are both children of Gazprom and which were under the direct control of the MHL's president Medvedeev.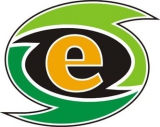 According to the club, since the last season's ending, observance in fulfilling their commitments has started to linger from the side of mentioned partners. And during autumn 2014 it died at all.
Karlovy Vary are neither the first franchise ever dropped from MHL or the first Czech club out of a Russia-based international hockey competition.
Before the season 2013-14, an Hungarian club Patriot Budapest withdrew its participation from MHL due to finances as well. And the same reason lead the only KHL's Czech member Lev Praha to not start the current 2014-15 season.
The Molodezhnaya Hockey League is a major junior league in Russia and further Eastern European countries. It is being known as the KHL's junior-level affiliate. The most of KHL's franchizes have its U20 teams placed in the MHL.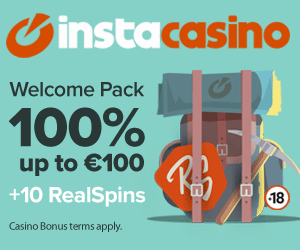 Current events

Czech Rep.: Tipsport extraliga | 1.liga | 2.liga

Slovakia: Tipsport Extraliga | 1.liga

Sweden: SHL | HockeyAllsvenskan
Other: EBEL | Belarus | Croatia | Denmark | Estonia | France | Great Britain | Iceland | Italy | Latvia | Lithuania | MOL-liga | Norway | Poland | Romania | Serbia | Slovenia | Spain | NHL | AHL |
League standings
Game fixtures
League leaders
Despite material disadvantages, Georgia's hockey team is moving up the charts. Read more»
The 9 and 10 October saw Game Day 5, the penultimate round of the group stage this year's Champions Hockey League. Each team played the first of a back to back meeting with the same opponent as the group stage of ... Read more»