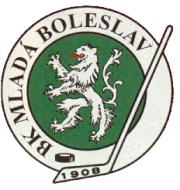 Second walking-papers of the season for Holaň
Miloš Holaň was a famous defender. He, as the only Vítkovice player in the history of Czech Extraliga, reached an individual trophy as the best player of the season - Zlatá Hokejka (the Gold Stick). His ambitious NHL career was interrupted by leukemia, but he didn't resign for life and recovered from this subtle disease, but he never come back into NHL again.
After two seasons in Vítkovice(CZE), Třinec(CZE) and Freiburg(GER), he retired and has started coaching. After engagement in his native team Vítkovice, then Lillehammer Ik (NOR), HkM Zvolen (SVK) and Beroun (CZE) came a chance for leading the Czech Extraliga team HC Sparta Prague(from 10/2009). The first season was quite successful, Holaň proved to make Sparta's results better and they qualified into the league playoffs when they tumbled out in quarterfinals series against Vítkovice.
You can see from previous lines, that his life is filled by good and bad experiences, as a swing. This season 2010/11 is a bad one. The second season in Sparta resulted in a premature end in the function as head coach. Terrible results of the most famous Prague team of history had led into his removing. But immediately found another assertion in the Extraliga team Mladá Boleslav.
BK Mladá Boleslav is fighting for keeping of Czech Extraliga after a point reduction after the case of incorrect player's registrations. After the reduction, the team has flaked out and was going from one loss to another. New coach Holaň didn't become as a passable impulse for the team and yesterday, a day after losing the game with Kladno, the nearest rival in games of play-down, when the points difference between both teams went to 9 points, he was removed from his position of head coach. For the second time in five months.
"A removing from the team of Sparta was trickier to accept for me. It still hurts," Miloš Holaň told iDnes.cz, "now I will get a vacation, I will relax with my children and I will watch hockey just on TV."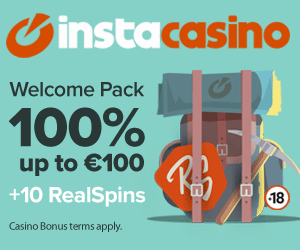 Current events

Czech Rep.: Tipsport extraliga | 1.liga | 2.liga

Slovakia: Tipsport Extraliga | 1.liga

Sweden: SHL | HockeyAllsvenskan
Other: EBEL | Belarus | Croatia | Denmark | Estonia | France | Great Britain | Iceland | Italy | Latvia | Lithuania | MOL-liga | Norway | Poland | Romania | Serbia | Slovenia | Spain | NHL | AHL |
League standings
Game fixtures
League leaders
Fifteen years after the first and only appearence, Gomel can celebrate the qualification at Superfinals Read more»
After another hard-won victory Kazakh team is one step from the qualification Read more»