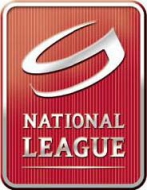 Lausanne smash Biel
First win for Kloten as visiting team; Biel didn't step out of the bus.
Lausanne 5-0 Biel
Lausanne is usually very strong at home. And for the game against Biel they wanted to keep a good pace. Home team scored very early in the game by Neuenschwander assisted by Antonietti. Biel couldn't start the game worse against a rival. Lausanne was much stronger in neutral zone and there were no surprise to see the second goal for home team scored by Swedish player Daniel Bång assisted Neuenschwander. Before the first period ended captain John Gobbi score the third goal and the game was basically over. It seemed lik Biel already had Saturday's game against the main rival SC Bern in mind. So, the fourth goal for Lausanne was one more time scored by Neuenschwander and the fifth goal was scored in the middle of third period by Ossi Louhivaara assisted by Miéville. Mention for Cristobal Huet shutout and the seventh victory in seven games at home for Lausanne.
Geneva 3-4 Kloten
After a catastrophique beginning of championship Kloten now seems to play in better level. And after the today's victory at Geneva they are only one point behind the eight place (Ambri) that give's access to a play-off spot. In a power-play situation Liniger scored early in the game for Kloten. Geneva's fourth line responded with a goal by Gerber assisted by the captain Goran Bezina. Guggisberg gave advantage to Kloten at minute 24 and Kevin Romy scored twice to give a 3-2 score in the end of the second period. And then Peter Mueller came to change the game. The american player score the tying goal at minute 43. This was his first game with Kloten this year after being cleared on waivers last week by the St. Louis Blues. The game-wining-goal was scored in a shorthanded situation by Matthias Bieber assisted by Tommi Santala.

Czech Rep.: Tipsport extraliga | 1.liga | 2.liga

Slovakia: Tipsport Extraliga | 1.liga

Sweden: SHL | HockeyAllsvenskan
Other: EBEL | Belarus | Croatia | Denmark | Estonia | France | Great Britain | Iceland | Italy | Latvia | Lithuania | MOL-liga | Norway | Poland | Romania | Serbia | Slovenia | Spain | NHL | AHL |
League standings
Game fixtures
League leaders
After two years of preparation, next November the new multi-national tournament will see the light Read more»
KHL President Alexei Morozov said non-Russian clubs will start the season in Russia and may stay there until the issue of crossing borders between states is resolved. Read more»