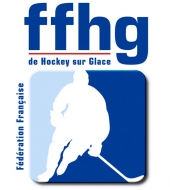 Rouen, Angers, Amiens and Strasbourg advance to Ligue Magnus semi-finals
Strasbourg first time ever semi-finalist after winning a thrilling series against Gap. Strasbourg will face Angers while Rouen will play Amiens in the other semi-finals. Mont-Blanc is relegated to Division 1.
Both favorites, Rouen and Angers, have not wasted too much energy in their quarter final match ups. Both needed only 3 games to advance to the next round. Rouen (1st) had a hard time to win the first two home games against Morzine-Avoriaz (9th), making the decision only in the 3rd period (6-2 and 4-1). The third game in Morzine was however much easier for Rouen with 2 first period goals and an easy 6-1 win. There were little hopes anyway for Morzine-Avoriaz in this quarter finals as the club had suspended four players (Nicolas Antonoff, Denis Kadic, Matic Kralj and Stefan Majernik) for disciplinary reasons just before the play-offs started.
It was nearly as easy for Angers (2nd) who first crushed Villard-de-Lans (10th) in the first two games with two one sided wins 8-0 and 10-1. Still, in the third game, Villard-de-Lans was about to force a fourth game on home ice with a 5-1 lead at the beginning of the third period. However Villard-de-Lans collapsed and Angers scored six unanswered goals in 15 minutes to clinch the semi-final berth (7-5 in the final game). Villard-de-Lans lost probably too much energy in the first round against Grenoble and could not repeat against a stronger team.
As expected, Briançon (4th) and Amiens (5th) had a much closer battle. Briançon won the first game 5-3 but lost the home ice advantage in the second game as Amiens came out with a 5-4 win. This was the turnaround in this series and Amiens confirmed in the 3rd game with a 5-1 win. The fourth game was much closer (3-2) but the one goal lead was enough for Amiens to secure a spot in semi-finals. Amiens showed being relegated to the 5th place at the end of the regular season after being part of the top 4 all season long, was not an issue while Briançon could not take advantage of the additional rest period for not playing the first round. With three major players injured (Sébastien Rohat, Nicholas Romano and team captain Edo Terglav), Briançon couldn't reach the semi-finals for a 5th consecutive time.
The fourth quarter final between Gap (3rd) and Strasbourg (11th) was even closer as both teams needed the five games planned to determine the semi-finalist. As Morzine, Gap had to suspend their leading scorer (Rane Carnegie) for disciplinary reasons just before the play-offs. This didn't prevent Gap from taking the early advantage in the series after two close wins (2-1 and 4-3 SO). Gap needed only one game to move to the next round. But this never happened as Strasbourg showed strong determination in the third game with a 9-2 win and faced elimination in the fourth game with a 3-2 OT win. Both teams had to come back to Gap and the momentum proved to be decisive factor for Strasbourg with a 6-4 win. After two losses in quarter finals, Strasbourg gets a first spot in the semi-finals. A sweet revenge for a team which was among the top four teams during the first half of the season and lost 3 pts in the standings for winning a regular season game with a suspended player.
Northern teams stole the show this season as Rouen-Amiens and Angers-Strasbourg will be the semi-final match-ups. Strasbourg forwards David Cayer and Jan Cibula are leading the play-offs in scoring with 16 and 15 pts in 8 games.
In the play-outs series, newly promoted Caen secured a spot in Ligue Magnus for next season with 3 games to 1 win against Mont-Blanc. Both teams had one win each after the two games played in Caen (a 3-2 OT win for Caen and a 2-1 win for Mont-Blanc). But Mont-Blanc failed to confirm at home as Caen clinched the series with close 4-3 and 2-1 wins. The third time was too much for Mont-Blanc who won the play-out series these past two seasons but is finally relegated this year.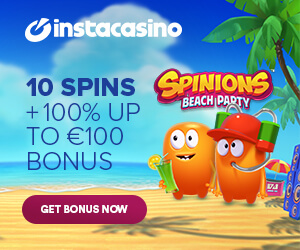 Current events

Czech Rep.: Tipsport extraliga | 1.liga | 2.liga

Slovakia: Tipsport Extraliga | 1.liga

Sweden: SHL | HockeyAllsvenskan
Other: EBEL | Belarus | Croatia | Denmark | Estonia | France | Great Britain | Iceland | Italy | Latvia | Lithuania | MOL-liga | Norway | Poland | Romania | Serbia | Slovenia | Spain | NHL | AHL |
League standings
Game fixtures
League leaders
Home team easily crushed Japan and seems destined to earn the promotion Read more»
Another solid performance and a late goal by Riho Embrich gives the second victory for Baltics against an unlucky Romania, on the verge of relegation Read more»