2014-15 Czech Extraliga preview
In the last season, Zlín became the historically first winner of the Masaryk Cup, the new trophy for the Czech Extraliga champion. Who becomes the next? We will find out in late April 2015.
The format of the Czech Republic's top club competition remains the same. Fourteen clubs will fight in 52 regular season games for eight playoffs tickets. The first six clubs after the regular season goes directly to the quarterfinals, teams in the 7th to 10th position will fight for two remaining playoffs tickets in the best-of-five series. Quarterfinals, semifinals and finals series are played according to best-of-seven system.
On the other side of the league standings, the worst four teams after the regular season will appear in the play-out stage. The play-out determines the two worst clubs to play with the two best 1.liga clubs for two 2015-16 Extraliga spots. Last spring, Kladno and Chomutov were relegated from Extraliga and two new teams, Mladá Boleslav and Olomouc earned the opportunity to join the competition.
In previous seasons, forces of Mladá Boleslav varied on the border of Extraliga and 1.liga constantly. Olomouc, the Czech Extaliga's first champion ever (1994), comes back to the company of the Czech best hockey teams after a seventeen years long gap (after its economical crash in 1997).
The bookmakers and Czech newspapers say that teams of Sparta Prague, Kometa Brno, Oceláři Třinec and last season's champion Zlín have the biggest chances for the Cup.


Best arrivals
Petr Čáslava F Cherepovets-Pardubice
Zbyněk Irgl F Dinamo Minsk-Třinec
Rostislav Klesla D Phoenix-Třinec
Rostislav Olesz F Bern-Vítkovice
Martin Škoula D Slovan Bratislava-Liberec
Best departures
Tomáš Nosek F Pardubice-Detroit
Tomáš Pöpperle G Sparta-Sochi
Martin Růžička F Třinec-Chelyabinsk
Petr Zámorský D Zlín NY-Rangers
Martin Zaťovič F Karlovy Vary-Togliatti
Best transfers
Michal Barinka D Vítkovice-Sparta
Petr Kadlec D Slavia-Plzeň
Pavel Patera F Kladno-Olomouc
Petr Ton F Sparta-Brno
Tomáš Vlasák F Plzeň-Slavia
Five stars retirements
Radek Bonk F Třinec
Jiří Hanzlík D Plzeň
Petr Nedvěd F Liberec
Jan Peterek F Třinec
Martin Straka F Plzeň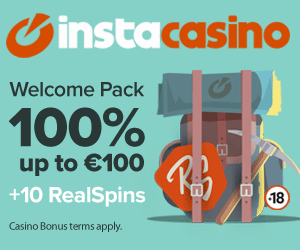 Current events

Czech Rep.: Tipsport extraliga | 1.liga | 2.liga

Slovakia: Tipsport Extraliga | 1.liga

Sweden: SHL | HockeyAllsvenskan
Other: EBEL | Belarus | Croatia | Denmark | Estonia | France | Great Britain | Iceland | Italy | Latvia | Lithuania | MOL-liga | Norway | Poland | Romania | Serbia | Slovenia | Spain | NHL | AHL |
League standings
Game fixtures
League leaders
All the awards for the season were assigned during the General Assembly of the Federation Read more»
The second tier of British hockey is to undergo a re-vamp from season 2019-2029. The new ten-team national division will sit above the long-standing Divisions One and Two, which will continue to be regionalised into North and South. ... Read more»