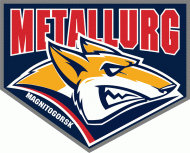 Magnitka win the Gagarin Cup
Metallurg Magnitogorsk are new KHL and Russian champions! In Game 7 they beat Lev Prague that boldly stood up to them, though couldn't hold onto the pressure.
It's over! Metallurg Magnitogorsk are crowned new champions of the Kontinental Hockey League, after a goal-galore win in Game 7 in Magnitogorsk. Lev were left out without gas.
Danis Zaripov picked two assists before he was finally able to score late in the game, lifting his team 6:2 over the Czechs. Jan Kovar added two assists on the night.
Metallurg opened the scoring early in the game, at 4:43 Francis Pare picks up a deflected puck near the crease, while Vehanen couldn't locate it and brings the lead to his team.
Midway through the period Mikko Maenpaa had a great opportunity on the right, but his chip-shot got blocked by Vasily Koshechkin, who had stopped 43 shots altogether. Despite constant pressure from the Russian side, Lev were next to score. David Ullstrom deflected Marc-Andre Gragnani's shot from the blueline, levelling the score at 13:49.
In the second frame, Evgeny Biryukov and Ryan O'Byrne both scored one apiece, before Metallurg were able to crack the Czech side and with four unanswered goals, two in the second and two in the third period, practically assured themselves their first-ever Gagarin Cup.
Yaroslav Kosov and Jan Kovar scored in the second period, while Sergei Mozyakin and Danis Zaripov added another two goals to move the margin to four goals. With the result 6:2, Lev were in a tough spot, but didn't give in.
The closest they got to winning the game was 6:4, after Martin Thornberg and Justin Azevedo scored, but Mikhail Yunkov scores the empty-netter nine seconds before the end to clinch the title. The game-winner thus goes to Sergei Mozyakin who score the 5th goal.
Justin Azevedo was probably marked the most menacing player by the Prague side, was neutralized well, and for the first time couldn't produce as much as he ought to.
The season is now over, Metallurg Magnitogorsk are the champions of the 2013/14 campaign. Congratulations from the entire Eurohockey staff!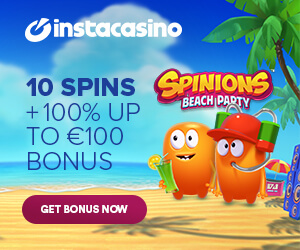 Current events

Czech Rep.: Tipsport extraliga | 1.liga | 2.liga

Slovakia: Tipsport Extraliga | 1.liga

Sweden: SHL | HockeyAllsvenskan
Other: EBEL | Belarus | Croatia | Denmark | Estonia | France | Great Britain | Iceland | Italy | Latvia | Lithuania | MOL-liga | Norway | Poland | Romania | Serbia | Slovenia | Spain | NHL | AHL |
League standings
Game fixtures
League leaders
Ben O'Connor leaves Sheffield for Bayrs Astana of the KHL. Read more»
For the second time in tournament history, Sweden has won back-to-back World Championships thanks to a 3-2 victory in a thrilling contest against Switzerland in the shootout on Sunday in Denmark. ... Read more»