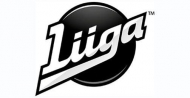 Liiga - When 2-0 is not enough
Both home teams blow 2-0 leads in Game 4 to give the favourites the comfortable situation of a 3-1 lead in the series.
Lukko Rauma vs Tappara Tampere 2-3 OT (Playoff 1-3)
After they managed to cut the series lead of Tappara in half, Lukko wanted to tie the series in their second home game and started well. After 4 minutes Ilkka Mikkola used the very first power-play to get Lukko in the lead, assisted by Petteri Nummelin. With not even a minute left in the period Ville Nieminen was sent to the penalty box for Tappara and provided Rauma with their second power-play of the night. This time Nummelin scored on a feed of Mikkola. But what had been built up with so much hard work was blown away in less than 6 minutes. Markus Kankaanperä and Joukka Voutilainen tied up the game. Both goalies Zapolski and Metsola should not allow any more goals in regulation and so the game went into overtime. After 5:15 minutes in OT it was Josh Green, who got the game winner for Tampere, who can eliminate Lukko on Wednesday.
SaiPa Lappeenranta vs Kärpät Oulu 2-3 (Playoff 1-3)
Same situation in this game. SaiPa won its first game of the series on the road and wanted to even the series now at home. Though, SaiPa needed a bit more time than Lukko to turn up the heat on Oulu, but eventually they did. With 1:14 minutes left in the first period Jesse Mankinen scored for Lappeenranta. And also SaiPa should grab a 2-0 lead when Janne Tavi scored on the power-play 5:22 into the second period. 90 seconds later Oulu's topline of Aaltonen, Pyörälä and Pirnes brought Kärpät on the board. In the last period Oulu took over the control of the game and finally scored two more goals within only one minute shortly before the game ended to turn it around just in time. Mika Pyörälä after 56 minutes and then Ben Maxwell generated a lot of frustration in Lappeenranta, who will now face elimination in Oulu on Wednesday.

Czech Rep.: Tipsport extraliga | 1.liga | 2.liga

Slovakia: Tipsport Extraliga | 1.liga

Sweden: SHL | HockeyAllsvenskan
Other: EBEL | Belarus | Croatia | Denmark | Estonia | France | Great Britain | Iceland | Italy | Latvia | Lithuania | MOL-liga | Norway | Poland | Romania | Serbia | Slovenia | Spain | NHL | AHL |
League standings
Game fixtures
League leaders
After two years of preparation, next November the new multi-national tournament will see the light Read more»
KHL President Alexei Morozov said non-Russian clubs will start the season in Russia and may stay there until the issue of crossing borders between states is resolved. Read more»