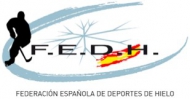 Hockey is not everything to me
Alejandro Pedraz is one of the most representative players in Spanish ice hockey. He was one of the few Spaniards who were able develop his abilities out of his country, in Finland, where he won the Junior A championship in 2008 in KalPa.
Alejandro Pedraz (1990, San Sebastián), forward in SAD Majadahonda, is one of the most representative players in Spanish ice hockey. He was one of the few Spaniards who were able develop his abilities out of his country, in Finland, where he won the Junior A championship in 2008 in KalPa.
He's a permanent member of the Spanish National Team since he made the U18 team being a 15 year-old boy. He has won 8 medals, including a gold in the 2010 II.A World Championship that meant the promotion of Spain to the I.B división for the very first time in their history.
Nowadays, Pedraz is the leader of SAD Majadahonda.
Good morning Alex. Let's start with your career in Finland. What's the key fact that made a 15 year-old guy start such a huge adventure?
I was eager to play with people of my age and level, besides meeting a new cultura being able to study in a foreign country.
In 2006 you started to play in the team of Kuopio, KalPa, in the I-divisioona JrB, the U18. How did you get a spot in the system of a Liiga team?
When I arrived I started to practice with a lower level team and a bit later they promoted me to the team.
By that team the atmosphere was splendid. KalPa was back to the top tier league in a strong country like Finland. During your first year you shared time with Teemu Hartikainen, who has been in the AHL and NHL for 3 seasons. Now he is one of the best players in a top KHL team, Salavat Yulaev Ufa. What do you feel or think when you see some of those players who shared ice time with you competing in the highest level leagues?
Teemu Hartikainen, besides the fact that he was my team mate, is my friend. We still talk to each other occasionally. To have been his team mate is such a honor.
By the beginning of 2009, in the U20 KalPa team, the fact that a player from Spain progresses in a sport which is marginal in your country call the attention of the IIHF and the NHL. They asked Bill Metzer for a report about you that appeared on the websites. What did you feel when you knew that you were on the sites of the International Federation and the best league in the world?
You feel proud of yourself and you're surprised about how a Spaniard called the attention on those hockey levels.
Markku Keinänen, the director of junior hockey operations in Kalpa, said in the report that your adaptation was almost perfect. You fit in the Finnish lifestyle, the language and as a player you made the team a better one. You had scoring abilities but he wasn't happy about the amount of penalty minutes that you spent in the box.
My integration over there was good, I was like a Finn. I studied in Finnish, my friends were all Finnish and I spent most of my time with them. It was hard in the beginning but everyone accepted me as one of their own and did their best to make me feel good.
Before you return to Spain, did you met the owners of the club? KalPa belongs to Sami Kapanen and Kimmo Timonen.
I met both of them. In fact, Kimmo Timonen is the brother-in-law of one of my best friends. He (his friend) is studying here in Madrid right now.
The 2009-2010 season was your last one in Kuopio. Why did you return to Spain?
I returned because I decided that my stage there was over, hockey is not everything to me. I wanted to start the university degree and start a new period in Spain with hockey as something secondary.
Last question about Finland. Do you follow the Liiga? It's obvious that I don't need to ask which is your favourite team.
Of course, I'm following it. I look at the results and some summaries. I have a lot of friends playing in several teams.
It's time for the Spanish league. You are the core piece of Majadahonda, described as a young team projected to improve the results obtained in the past few seasons. What's the plan in Majadahonda?
We're based on young players of our own farm teams, that's the most important thing here. But working hard every week and lose every weekend to teams full of foreign players is frustrating.
Do you think that the Spanish League is stucked or that more ambitious projects like the one in Vitoria are improving the level of Spanish hockey?
The problem that we have in Spain is that we don't strenghten the farms. Having a team in the senior league without having U18 teams is useless. If you have a nice youth system, good national players and some foreign players to provide experience and a better hockey level you have the ideal situation.
Now that we mentioned Vitoria, Bipolo, it was rumoured that you received an offer to play with them. Is that true? If true, why did you decide to stay in Majadahonda knowing that in Vitoria you were going to be able to win titles and play in International tournaments?
The reason why I didn't go to Vitoria is that we didn't come to an agreement, and, as I said before, hockey is not everything to me. I wouldn't have been able to study my degree in Vitoria.
What will you do when you finish your studies? Are you planning to try to play hockey in a foreign league? Don't you think that your level is good enough to play in France or Italy?
I finish the degree this year but I'm planning to start another one. Regarding to hockey, I don't know, but I think I'll stay in Spain.
You spent all your career being a member of the National Team. In 2005 you played in the U18 WC against players much older than you. With 16 years old you played in the U20 team and with only 17 you made the senior team. Now Spain is in the II.B division due to an unexpected relegation. Would it be too risky to say that you are the very favourite team of the group and, because you play at home, the only valid goal is the promotion to the II.A division?
Not winning the WC would be a huge failure. The level of Spain is not II.B, is II.A or even I.B. So yes, a victory is the only goal.
Let's finish with some personal questions, still related to hockey. Why hockey?
My older brother played it and made me try it and enjoy it.
Do you follow the NHL? Any favourite team? Who is you reference as a hockey player?
I follow the NHL a bit, although I do not cheer for anyone right now. I used to support the Edmonton Oilers when my friend Teemu (Hartikainen) played there. My references are players like Jagr, Crosby, Malkin or Ovechkin.
Do you have any fixation before, during or after a game?
I place myself and stay near the right post of the goal for the pre-match yell of the team.
Alex Pedraz, thank you so much for spending your time with us. We wish you the best of lucks.
Current events
External links

Czech Rep.: Tipsport extraliga | 1.liga | 2.liga

Slovakia: Tipsport Extraliga | 1.liga

Sweden: SHL | HockeyAllsvenskan
Other: EBEL | Belarus | Croatia | Denmark | Estonia | France | Great Britain | Iceland | Italy | Latvia | Lithuania | MOL-liga | Norway | Poland | Romania | Serbia | Slovenia | Spain | NHL | AHL |
League standings
Game fixtures
League leaders
Ahead of the coming World Championships the EIHL is to host a new mini series. Read more»
A short Cup competition involving four teams is to be played from next week in England. Read more»