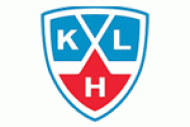 KHL Simulation Tool Predicts Remainder of Regular Season
Dynamo Moscow and Metallurg Magnitogorsk are considered to be Gagarin Cup frontrunners.
The guys over at Sports Club Stats have a great tool for simulating seasons of any sports league. For our purposes, it was used to predict the rest of the KHL season. With only eight to ten games remaining, there are not a lot of surprises from the simulation results.
In the Western Conference, the playoff picture is basically set. The current top seven teams have less than a 0.1% chance to miss the playoffs at this point. Lokomotiv Yaroslavl has a 10% chance to miss and Atlant has an 8.2% chance to take their place.
The Eastern Conference has much more interesting simulation results with Traktor Chelyabinsk, Avangard Omsk and Admiral Vladivostok fighting for the final spot in that conference. Traktor has the best chance to get into the playoffs out of those three teams, but their chance is barely better than a coin flip (52%). Avangard and Admiral are near equal at 25% and 22%, respectively, though Admiral is behind by four points (Avangard and Traktor are tied).
If you like to look down the road, the simulator has great options to see how different team's playoff likeliness percentages change based on the results of upcoming games. There is also a predictor of who will win the Gagarin Cup. Dynamo Moscow is the heavy favorite with 80.9% likeliness to win and Metallurg Mg is next with a 16.6% chance. SKA is at 2% and five other teams have less than a 0.3% chance of hoisting the Cup. If you are a fan of one of the other eight teams that make the playoffs, you probably will not like the simulation results already showing your team does not have a chance.
Play around with the KHL simulator here and check out various scenarios of your favorite teams. We will provide updates on the simulation until the playoff picture is set.
If you have a league of your own you are interested in, you can send your league information to the authors and they will run the simulator for you. Enjoy!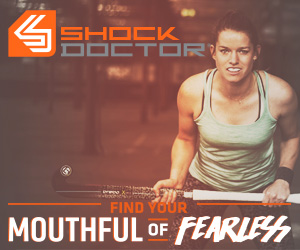 Current events

Czech Rep.: Tipsport extraliga | 1.liga | 2.liga

Slovakia: Tipsport Extraliga | 1.liga

Sweden: SHL | HockeyAllsvenskan
Other: EBEL | Belarus | Croatia | Denmark | Estonia | France | Great Britain | Iceland | Italy | Latvia | Lithuania | MOL-liga | Norway | Poland | Romania | Serbia | Slovenia | Spain | NHL | AHL |
League standings
Game fixtures
League leaders
The AIHL is excited to announce the annual AIHL Award winners Read more»
The first game days in the Finnish elite league saw a surprising team climb on top of the standings in KooKoo Kouvola. With two straight wins in regulation they even let Jyväskylä and Rauma behind them. ... Read more»