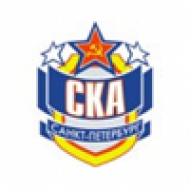 SKA St. Petersburg Can Enter Playoffs Tomorrow
Salavat has entrance scenarios Saturday; Metallurg Nk on brink of official elimination
The results of Friday's games can lead to SKA St. Petersburg making the playoffs and Saturday can lead to Salavat entering. The league's first official elimination can also occur tomorrow. Here are the scenarios to watch for.
SKA St. Petersburg
SKA draws Vityaz tomorrow and a win will get them on the doorstep of the postseason. They will need some help from Atlant though, who is still looking to jump Lokomotiv for the eighth spot in the Western Conference. Here are tomorrow's scenarios that will make SKA playoff bound.
SKA gets a regulation win and Atlant gets 2 points or less in their matchup against Dynamo Moscow.
SKA wins in overtime or a shootout and Atlant earns 1 point or less.
SKA picks up a point and Atlant loses in regulation.
If both SKA and Atlant win, then SKA will have to wait until their match on 19.01 versus Torpedo to advance.
Salavat Yulaev Ufa

Salavat is taking on playoff bound Metallurg Magnitogorsk on Saturday. Mike Keenan's club is in an intense battle with Ak Bars Kazan for the league's top seed and will not lie down easy. Nevertheless, Salavat can punch their postseason ticket under the following scenarios.
Salavat is in with a regulation win.
Salavat is in with an Avangard loss.
Salavat wins in overtime or a shootout and Avangard earns 2 or less points.
Salavat loses in overtime or a shootout and Avangard earns 1 point.
Avangard matches up with Dinamo Minsk on Saturday. Minsk is not officially eliminated from playoff contention, but "needing a miracle" is an understatement of what would have to occur for them to get in at this point. On the other hand, Avangard is only 3 points behind Traktor for the East's eighth seed and should come out guns blazing.
Metallurg Novokuznetsk
Metallurg Nk is near the dubious distinction of being the first team officially eliminated from any playoff opportunities. A loss against CSKA on Friday and Metallurg is out. If Traktor earns more than a point on Saturday, then they will also be eliminated.
Torpedo Nizhny Novgorod and Lev Praha are next up to clinch playoff spots over the next few games. A handful of Western Conference teams are closing in as well, including Dinamo Riga, Donbass, CSKA Moscow and KHL Medvescak. Dinamo Minsk and Amur are next up for getting a head start on golf season. Stay tuned in to EuroHockey.com daily as the playoff picture becomes clearer over the weekend.

Czech Rep.: Tipsport extraliga | 1.liga | 2.liga

Slovakia: Tipsport Extraliga | 1.liga

Sweden: SHL | HockeyAllsvenskan
Other: EBEL | Belarus | Croatia | Denmark | Estonia | France | Great Britain | Iceland | Italy | Latvia | Lithuania | MOL-liga | Norway | Poland | Romania | Serbia | Slovenia | Spain | NHL | AHL |
League standings
Game fixtures
League leaders
As the pandemic continues to ravage ice hockey throughout the world the Scottish Ice Hockey Association decided enough is enough. Read more»
The IIHF Council decided unanimously today to initiate another series of tournament cancellations for the 2020/21 season, following recommendations of the IIHF COVID-19 Expert Group. ... Read more»