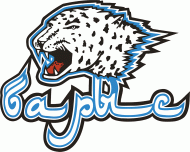 Sunday Interview: Brandon Bochenski
November Player of the Month, Brandon Bochenski, spoke with us from his home in Astana, Kazakhstan.
Brandon Bochenski sat down with Tim Bourcier to discuss what makes him a point-a-game player, his past experiences as a NHL player and a lot of other great stuff.
So what makes Bochenski a consistent scorer throughout his career? "To be consistent," said the Barys forward. "Just go out and try to show up every game. When you get into slumps, do a little extra to not go into a slump."
Bochenski admits this was difficult in the NHL, as he jumped from six different teams in six years. Does his success in the KHL and not in the NHL have to do with a lack of talent? Bochenski believes that there is little difference between the talent levels in the two leagues, but that in the KHL you actually get to see the talent.
"Talent wise, it is a different game. I would say that the guys are as skilled in the NHL, but you do not get to see it. Over here, there is a lot more skilled play, a lot more fancy goals, a lot more fancy passing plays. It is a lot funner to watch and more entertaining over here."
Would Bochenski go back to the NHL if he has the opportunity? "I've thought about it, but I have had the most fun as a professional these last four years. Going up and down the NHL was probably the highlight of my career, but probably one of the worse living experiences. The going up and down the NHL and the constant pressure and just not taking the time to enjoy it. I am happy where I am at right now."
The talented forward was also voted to his second KHL All-Star Game, this time as a first team player with the popular fan vote. "I had to do the stickhandling relay last year and I did not enjoy that one. I don't care which one's I do, I just don't want to do the speed skating one or the stickhandling one." Bochenski hopes, "they [the KHL] see this article and work that out for me."
With Barys in the home stretch and atop of the Chernyshev Division, Bochenski is hoping this is the year his club can advance past the first round. The success of the club this year has been a new focus on utilizing their speed and offense. Oddly enough, Barys defense is the best it has been with Bochenski playing. How can it be that there has been an increased focus on offense, but a reduction in other teams scoring?
"I guess spending more time in the offensive zone helps," he suggested. There is still more work to be done on the defensive end however. "We are still giving up too many goals now and that is the biggest thing we are working on. As opposed to years past, it is just spending more time with the puck. When you have the puck, you're not being scored on."
Barys Astana has lost in the first round of the Gagarin Cup playoffs in each of the last three years. He believes it is a "mental block" stopping them from getting over game seven and thinks this could be the year they are able to move on.
I chatted with Brandon a lot more about life in Kazakhstan with his family, the KHL skills competition events he would excel at, where else he would be interested in playing in Europe, and who would win a best two out of three series between Barys Astana and the NHL's Columbus Blue Jackets. For the full audio of the interview, check out this link over at Soundcloud.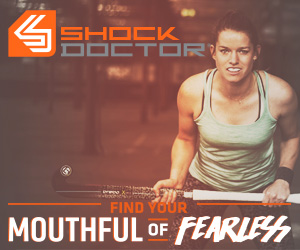 Current events

Czech Rep.: Tipsport extraliga | 1.liga | 2.liga

Slovakia: Tipsport Extraliga | 1.liga

Sweden: SHL | HockeyAllsvenskan
Other: EBEL | Belarus | Croatia | Denmark | Estonia | France | Great Britain | Iceland | Italy | Latvia | Lithuania | MOL-liga | Norway | Poland | Romania | Serbia | Slovenia | Spain | NHL | AHL |
League standings
Game fixtures
League leaders
For the third consecutive year a Kempton Park team claims SASL crown Read more»
A week after coming third at the Sochi Hockey Open, Canada has secured a bronze medal after defeating SKA Neva St. Petersburg 4-0 on Thursday. Read more»