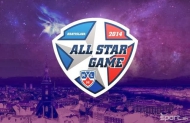 Bourcier Selects His East KHL All-Stars
A credentialed press member with the KHL, Tim Bourcier makes his 2nd team selections.
Forwards
With the three top scorers in the league all being part of Metallurg Magnitogorsk, it makes sense that two of them (Moyzakin and Zaripov) made the first team as part of the fan vote. The all-star list would be incomplete without the addition of teammate Jan Kovar to that list. This seems like the biggest no-brainer pick.
The next two forward selections are more difficult, with Nigel Dawes (Barys), Dmitry Makarov (Salavat), Sakari Salminen (Torpedo) and Yegor Milovzorov (Neftehimik) all at the top of the league's leading scorers list.
Dawes plays with the league's most potent offense at Barys Astana and is sixth in the league in scoring for the East's second best club. Moreover, he has been a balanced scorer with 15 goals and 16 assists. Playing to the right of Kovar at center would be a great compliment.
A goal scoring right handed shot would complete this group. Milovzorov is the next best scorer after Dawes with 14, but his play has not helped keep his club in the playoff race (currently sitting in 10th) and he is a left handed shot. We will pass here.
The same goes for Makarov—he is a lefty and is more of a setup man (31 points; 23 assists).
This leaves Finnish player Sakari Salminen. While he also has 20 assists out of his 30 points, he is a right handed shot and it allows for Dawes to be a goal scorer. He also has helped Torpedo in holding sixth place in the East and keeping them only one game out of the fifth spot. Torpedo has played two to three games less than the rest of the teams in the Eastern Conference and have the inside track at a home playoff opener if Salminen continues to play strong.
Defense
Koltsov made the starters in the East with 8 goals and 15 assists. Chris Lee has the same stats for Metallurg Magnitogorsk and likely only missed a starting spot because fans could not put four starters from the same team at the top. Lee makes the second squad for his superb season.
Evgeny Medvedev and Ilya Nikulin (Ak Bars), Tobias Viklund and Sami Lepisto (Avtomobilist), Mike Lundin (Barys), Vyacheslav Belov (Sibir), Denis Kulyash (Avangard) and Jusso Hietanen (Torpedo) were all candidates for my second defenseman nomination. With the philosophy that I should pick the best player on a team where I believe more than one is eligible, I eliminated Nikulin and Viklund (Medvedev and Lepisto are better picks).
Avangard has allowed a league worst 116 goals, so despite a great individual season, Kulyash was eliminated from contention.
With that same line of thought, Ak Bars and Torpedo have allowed the least number of goals. This I believe gives Medvedev and Hietanen special consideration for the final defensive spot.
Medvedev has 17 points (2 goals, 15 assists) and Hietanen has 15 points (7 goals, 8 assists). Both are similar in minutes played and both have played 32 games. The difference for me is in the balance Hietanen brings and how he has a lot less help with Torpedo than Medvedev has with Ak Bars. Another Finn gets my vote here.
Goalkeeper
Statistically, the best goaltenders in the league are in the Western Conference. The exceptions are Mikko Koskinen (first team all-star), Emil Garipov and Konstatin Barulin (Ak Bars) and Georgy Gelashvili (Torpedo). Garipov has great stats, but he is the backup to another great goalkeeper in Barulin. This leaves Gelashvili.
Where Ak Bars has an overall great defense and two great goaltenders in a good defensive system, Koval has struggled with Torpedo. This indicates Gelashvili's individual play has been impressive. However, his save percentage is lower than both Barulin and Garipov. This one is a toss-up, but since Torpedo got the defensive player pick, I will take Barulin here. Ak Bars has the league's best defense and his stats are impressive for logging nearly 1,300 minutes and playing in 21 games. Garipov and Gelashvili are near half that amount of playing time.
Final Picks
Goalkeeper: Konstantin Barulin (Ak Bars)
Defenders: Jusso Hietanen (Torpedo); Chris Lee (Metallurg Magnitogorsk)
Forwards: Jan Kovar (Metallurg Magnitogorsk); Nigel Dawes Barys Astana); Sakari Salminen (Torpedo)
Check out Tim's Western Conference picks here.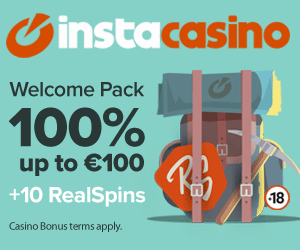 Current events

Czech Rep.: Tipsport extraliga | 1.liga | 2.liga

Slovakia: Tipsport Extraliga | 1.liga

Sweden: SHL | HockeyAllsvenskan
Other: EBEL | Belarus | Croatia | Denmark | Estonia | France | Great Britain | Iceland | Italy | Latvia | Lithuania | MOL-liga | Norway | Poland | Romania | Serbia | Slovenia | Spain | NHL | AHL |
League standings
Game fixtures
League leaders
As Sheffield Steelers (EIHL) gear up for a play off push changes were made. Read more»
From practice in a car park and over a Persian carpet to skating in one of the most prestigious hockey academies: Eurohockey meets Guila Mohajer: facing many difficulties, the first Iranian women hockey player is now studying coaching in Vierumaki Sport ... Read more»