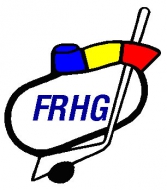 Romanian Federation board resigned
President, the two Vice-Presidents and members of the Board of Romanian Ice Hockey Federation have submitted their resignation
The President, the two Vice-Presidents and members of the Federal Bureau of Romanian Ice Hockey Federation have submitted his resignation last Friday.Romanian Ice Hockey Federation is currently led by the Secretary-General Mr. Tibor Ferencz Portik.
Barna Tánczos was elected President of the Romanian Ice Hockey Federation in 2008, and last year, in 2012 was re-elected for another four-year term.
Friday, September 13, 2013 Federation President Tánczos Barna, along with Vice Attila Bencze and Florin Florea, and following members of the Federal Bureau - Előd Gergely Antal, Dumitru - Emilian Cernica, Szilárd Cseke, Ernő Lázár, Ervin Miklós, Zoltán Olti-Pașca, Gabriel Stroe, Adrian - Cosmin Topârceanu- have resigned.
"I resigned as president of the Romanian Ice Hockey Federation.We took this decision since the spring of this year and I wish to pass the baton on 1 June 2013. We have clarified the situation and under the supervision of the ministry, have organized new elections.This will complete the process, the ministry will not threaten to withdraw funding and follow four years of silence during which there will be the opportunity to build and develop" said Mr. Tanczos to Romanian Federation website.
"Although in years at the Federation just looked forward and never back, I had the challenges of tomorrow, in a situation like that where I am, I can not make an assessment.And this balance takes into account what we have achieved with my colleagues.Two new rinks were completed, designed and initiated by me, we found funds for children's teams, strengthened the position of the senior national team in Division 1, organized international tournaments held in Miercurea-Ciuc and Brasov, Canadian coaches training our youth players during the summer, and made a deal to broadcast MOL Liga matches and many other accomplishments achieved by the Federation.There were also failures of course. We certainly made wrong decisions. I regret that I got into hockey because of conflict with friends, to those who have supported me.Although I think I did it for the good of hockey, I want to apologize to those who, in the course of my work, I mad.Sorry Bucharest teams are unaware of the reality and see an enemy in my own failures causing them to lose confidence in me.Finally I want to thank the teams and clubs unconditional support, thank you for supported, encouraged me and gave me power.I thank my colleagues from the federation, those leaders in ministry and Olympic Committee, honest and dedicated to sport that helped in the implementation and funding of our programs.Also thanks to our sponsors for their financial support that we have given and not least Hungarian Hockey Federation for the good cooperation in organizing the League MOL."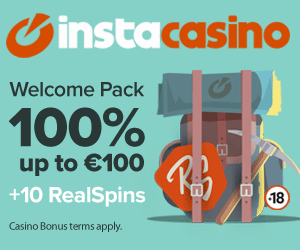 Current events

Czech Rep.: Tipsport extraliga | 1.liga | 2.liga

Slovakia: Tipsport Extraliga | 1.liga

Sweden: SHL | HockeyAllsvenskan
Other: EBEL | Belarus | Croatia | Denmark | Estonia | France | Great Britain | Iceland | Italy | Latvia | Lithuania | MOL-liga | Norway | Poland | Romania | Serbia | Slovenia | Spain | NHL | AHL |
League standings
Game fixtures
League leaders
All the awards for the season were assigned during the General Assembly of the Federation Read more»
The second tier of British hockey is to undergo a re-vamp from season 2019-2029. The new ten-team national division will sit above the long-standing Divisions One and Two, which will continue to be regionalised into North and South. ... Read more»