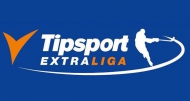 Seven licenses approved to play in 2013-14 Extraliga
Martin, Poprad and Dukla Trencin didn't fulfill requirements but Federation gave them more time
The Executive Committee of the Slovak Ice Hockey Federation approved seven licenses to play in 2013-14 Extraliga: HC Košice, HK 36 Skalica, ŠHK 37 Piešťany, HC 05 Banská Bystrica, HK Nitra, HKM Zvolen and MsHK Žilina. Also Slovakia U20 team, based in Vladimir Dzurilla rink in Bratislava will continue to play in Extraliga under the main sponsor name HK Orange. After one-year hiatus, Slovakia U18 will return to play in 1 Liga, based in the city of Trnava. "U18 National team will play all 44 rounds of the regular season without advance into the playoffs. At the end of the regular season players will return to their parent clubs to play junior league play-off " confirmed Federation Secretary General Otto Sykora.
Three club - MHC Martin, HK Poprad and HK Dukla Trenčín - didn't provided requirements to obtain license at the deadline of August 22. Last week Poprad has asked the Executive Committee an extension of time to comply with the licensing conditions due to the long-term financial difficulties. The Commission for the approval of licenses did not recommend to the Executive Committee to grant licenses for these teams in the season 2013/2014.
The Executive Committee concluded that the issuance of license for MHC Martin, HK Poprad and HK Dukla Trencin will be decided only after receiving the positive opinion of the Commission for the approval of licenses in a separate proceeding after 01 September.

"Every year we have similar problems and it always somehow saved. I suppose that even now it will be preserved. If it does not happen this year, we have alternatives, but I do not want to specify yet what are" commented Vladimír Paštinský, managing director of top Slovak competition authority Pro-Hockey.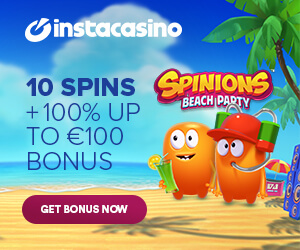 Current events

Czech Rep.: Tipsport extraliga | 1.liga | 2.liga

Slovakia: Tipsport Extraliga | 1.liga

Sweden: SHL | HockeyAllsvenskan
Other: EBEL | Belarus | Croatia | Denmark | Estonia | France | Great Britain | Iceland | Italy | Latvia | Lithuania | MOL-liga | Norway | Poland | Romania | Serbia | Slovenia | Spain | NHL | AHL |
League standings
Game fixtures
League leaders
Tired of days without hockey? A lot of pre-season games are underway, follow all the summer hockey with Eurohockey.com! Read more»
Braehead Clan of the EIHL today announced a rebranding of their company name to Glasgow Clan. Read more»