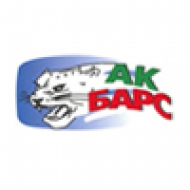 Artem Lukoyanov arrested, can face up to 10 years in prison
Ak Bars Kazan forward was charged for assaulting a police officer during a riot in a club but witnesses have another interpretation.
Ak Bars Kazan forward Artem Lukoyanov is currently detained in his native Almetievsk along with another young man for a fight with the police, as reported by Interfax agency

According to police report, on Sunday night two drunk people had physical resistance and inflicted blows to two employees of the private security who tried to detain them for disorderly conduct in the club "Diamond"
A police officer was forced to use service weapons and took two shots in the air. The offenders were arrested, a police officer was hospitalized with injuries of varying severity. The police sent the materials test to the Investigation Committee to decide on the criminal case.
"Our official tried to calm the two aggressive people who were in a state of alcoholic intoxication.But they began to resist, causing a scuffle.One of them tried to snatch from police service weapon, but after a warning shot young people calmed down.Employees received minor damage.However, one of them had to be hospitalized with suspected head injury.Young people face up to 10 years in prison.The investigation is ongoing." said later the press service of the Ministry of Internal Affairs of the Republic of Tatarstan.
The press release from police was publicised in the morning and shocked hockey fans in Kazan, but later some eyewitnesses gave a different version of the incident: -"When I came to the restaurant, he saw there Artem and his wife, Evgenia, and greeted them.Then I was away for a short while, and when I came back, I saw a mess and people attacking Artem.The entire fight took place in a room, in front of many witnesses. When came the police, twisted Artem and another guy on the floor and handcuffed them.You know, we also usually weaker ones, and to take away - said an eyewitness - There wasn't  any attack on the employees. Of course, now police say that Artem pounced on them, I do not understand why it was necessary to shoot, because at that time Artem was lying on the floor in handcuffs. By the way, the camera n the restaurant filmed all, but it was immediately removed by the investigative committee"
Also Neftyanik forward Rustam Shangarayev was in the club and gave his statement: "I was having dinner when Artem and his wife came. We are friends, so we sat together. I have no idea how all began.  Artem was away from the table for a while to hail some friends. I felt that on the other end of the hall something was going on and Artem lying on the floor. Report said that he had resisted when police arrived, but it wasn't true .When I came out, he and his friend were lying handcuffed on the floor.Then the police twice fired into the air - I do not understand why they did it."
Finally, also Club's owner Rashid Abdullin confirmed Shangarayev's version and added: "No one knows who started the fight, you should first understand everything. I read how media spread the news, it's terrible what they wrote. It's just a try to have a scoop"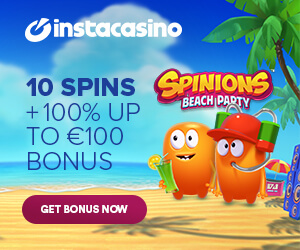 Current events

Czech Rep.: Tipsport extraliga | 1.liga | 2.liga

Slovakia: Tipsport Extraliga | 1.liga

Sweden: SHL | HockeyAllsvenskan
Other: EBEL | Belarus | Croatia | Denmark | Estonia | France | Great Britain | Iceland | Italy | Latvia | Lithuania | MOL-liga | Norway | Poland | Romania | Serbia | Slovenia | Spain | NHL | AHL |
League standings
Game fixtures
League leaders
Ben O'Connor leaves Sheffield for Bayrs Astana of the KHL. Read more»
For the second time in tournament history, Sweden has won back-to-back World Championships thanks to a 3-2 victory in a thrilling contest against Switzerland in the shootout on Sunday in Denmark. ... Read more»