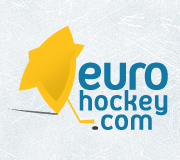 ESBG/2.Bundesliga clubs ready for courts
The ESBG and 2.Bundesliga clubs are ready to take DEB to court
Since the last time, the DEB had a ultimatum for the 2.Bundesliga clubs to stop with the DEL II non-sense and fall back in line, the clubs had until 7.June to submit their paperwork for the 2.Bundesliga season, the clubs didnt, and the DEB had a meeting on the following Tuesday to discuss on what to do with the clubs. On Wednesday, 12.June, the DEB announced that the 2.Bundesliga season is cancelled due to untimely submission of applications and that the two clubs who were not fighting for DEL II, SC Riessersee and ESV Kaufbeuren would fall into the Oberliga Süd and the DEB will have to remake the 2.Bundesliga for the 2014/2015 season.

With the announcement of no 2.Bundesliga season, the ESBG has now gotten in on this battle. The 2.Bundesliga clubs said that if they cant reach an agreement by Thursday, 13.June it was going to take the Federation to court, the ESBG and its team of lawyers is now over watching the 2.Bundesliga clubs and fighting with them for separation from the DEB. The ESBG gave the DEB its own ultimatum, asking the DEB to sign a commitment and desist letter by Tuesday, 18.June at 24h, the DEB has rejected to sign the papers and now its officially going to happen, the ESBG and 2.Bundesliga clubs are going to court over this matter. ESBG lawyer Jürgen Scholz says they have tried to solve this problem by talking but its clear now we need the courts to solve this, the DEB must acknowledge and these clubs are not a "wild league."

The DEL has no longer stayed silent on this matter, even though they have always said if the 2.Bundesliga clubs break away from the DEB, they will open the door for cooperation, the DEL stayed out of this fight. Until now where DEL boss Jürgen Arnold said "the fans have overwhelming vote in favour of a necessary structure reform and that all parties need to start talking again. The DEL has been willing to play the role of mediation.

The 2.Bundesliga clubs still fighting can play with the ESBG, break away all together and be considered a "wild league" or fall back in line with the DEB. There is currently no court date set but Scholz hopes this process moves quickly but understands he cant influence the process.


Czech Rep.: Tipsport extraliga | 1.liga | 2.liga

Slovakia: Tipsport Extraliga | 1.liga

Sweden: SHL | HockeyAllsvenskan
Other: EBEL | Belarus | Croatia | Denmark | Estonia | France | Great Britain | Iceland | Italy | Latvia | Lithuania | MOL-liga | Norway | Poland | Romania | Serbia | Slovenia | Spain | NHL | AHL |
League standings
Game fixtures
League leaders
Winning 2-1 against host Rungsted, Yunost keeps the perfect record proposing as favourite for the Superfinals Read more»
The final continental cup group game took place in Rungsted between Sheffield Steelers of Great Britain and Kurbads Riga of Latvia. Read more»