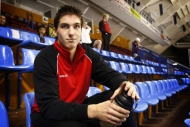 Borna Rendulić: I still have a long way to go
We spoke to one of the most perspective young Croats, Borna Rendulić, who currently plays in the Finnish SM-Liiga for HPK. He shared his thoughts on the previous season, but also his expectations.
Borna Rendulić was born in Zagreb in 1992. but already in the season 2007./08. is transferred to Finnish S-Kiekko U16 where he began his unstoppable development. He continued to play in Finland and for the Croatian national team. He spent last season playing for HPK and recorded 12 points (8G, 4A) in 37 games in his debutant season. Besides goals and highlight plays, this season will be remembered by his famous statement.
Asked by a journalist during an intermission, what he thought IFK was like today, he answered cold: "IFK on paska!" (IFK is sh*t)" and gained a special place in every HPK fan's heart.
We spoke to him from Finland, where he is still working hard to prepare for the next season and prove to his new coach.
Eurohockey: Could you give a short comment of the last season?
Borna Rendulić: It was a great season! I didn't think I would be in the first line as this was my first professional season, but it turned out well. World Championship in Zagreb went well, we played well, had a good team and the most important, we won the gold medal. It was more pleasant to play in front of the home crowd this season than two years ago (laughing).
Eurohockey: Are you flattered by the interest from the AHL?
Borna Rendulić: I can't tell you much about that yet, as I don't know much. We'll wait for the draft and then I'll know more.
Eurohockey: How satisfied with points are you in the first season?
Borna Rendulić: I scored plenty of goals, taking into consideration that players during their premiere season score up to five, and I scored eight. Nevertheless, I have to admit I could have scored a lot more had I taken advantage of all my chances.
Eurohockey: Do you wish to play for Medveščak in the KHL?
Borna Rendulić: Of course I wish to play in the KHL, but I believe I have to wait and develop as a player to get to that level.
Eurohockey: How big is the difference between SM-Liiga and EBEL?
Borna Rendulić: It is a huge difference. The rinks are smaller in Finland and the play is quicker and more aggressive. The Finns are prominent, exceptional skaters, skating is a big part of their hockey. There are not a lot of foreigners, the league allows only three foreigners on the roster.
Thank you Borna for your time. Eurohockey.com wishes you all the best in the future!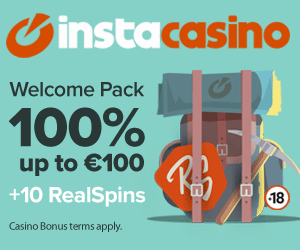 Current events

Czech Rep.: Tipsport extraliga | 1.liga | 2.liga

Slovakia: Tipsport Extraliga | 1.liga

Sweden: SHL | HockeyAllsvenskan
Other: EBEL | Belarus | Croatia | Denmark | Estonia | France | Great Britain | Iceland | Italy | Latvia | Lithuania | MOL-liga | Norway | Poland | Romania | Serbia | Slovenia | Spain | NHL | AHL |
League standings
Game fixtures
League leaders
After nine goals scored against SA Akureyeri, tonight Kurbads trashes Txuri Urdin Read more»
An injury to outstanding goalie Beukeboom in the decisive period helps Donbas to win a tricky game Read more»