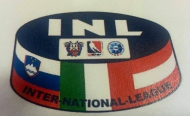 The new INL comes
The new season of Inter-National League was set today with a relished surprise: Jesenice is in
The second season of Inter-National League formally started today in Salzburg when delegates of clubs and three involved Federations meet to set partecipants, schedule and rules. As anticipated, the main news is the entrance of Italy as third country partecipant, alligning five teams, all from Serie A2. The unexpected good news is the application of Mladi Jesenice that recently try to apply to play in EBEL but  then withdrawn request for lack of solid investment. Jesenice President said in a statement the club will play just in junior leagues, but fortunately changes his mind. "The inclusion of the Italian teams enormously boost the Inter-National League. We are pleased to havey a league with 15 teams and we expect an exciting and balanced championship like in last season" said Peter Schramm , Vice-President of the Austrian Ice Hockey Federation.

So the final grid included 15 teams:
Six from Slovenia: HK Slavija Ljubljana, HK Triglav Kranj, Bled HKMK, HDK Maribor, Celje, Team Jesenice
Four from Austria: EHC Bregenzerwald (current champion), EHC Lustenau, VEU Feldkirch, EK Zell am See
Five from Italy: SV Caldaro/Kaltern, HC Appiano Pirates, HC Merano Junior, HC Egna Wildgoose, HC Gherdeina
The season will start on September 20 with a regular season consisting in an home/away round robin of 28 games. At the end of regular season the first five teams will play a "Master Round" from the home advantage in the quarter-finals. In addition, the first four teams of this round will have the right to choose his opponent for the first play-off round.The pick takes place the day after the last day of Master round in a joint meeting.
The teams finishing from 6 to 15 place in the regular season will be split into two qualifying groups: Group A: seeds 6, 8, 10, 12 and 14, Group B: seeds 7, 9, 11, 13 and 15 to play a Qualifying Round. The winner of both groups advances to playoffs quarterfinals, while the two runner-up will play between them to determine the last qualified for playoffs. All playoffs series will be played with "best-of-five" system. The point system is the most used: three points for a victory, two for an Overtime or SO victory, with 1 points for the looser after regular time.
Each team may have two U22-imports (born 1992 and younger) and two no-age-limit imports. These players can't be exchanged between the club within the league. Furthermore, three transfers for imports are allowed outside INL.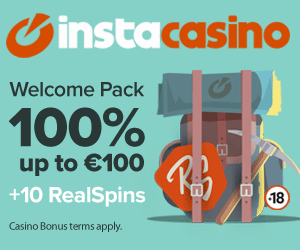 Current events

Czech Rep.: Tipsport extraliga | 1.liga | 2.liga

Slovakia: Tipsport Extraliga | 1.liga

Sweden: SHL | HockeyAllsvenskan
Other: EBEL | Belarus | Croatia | Denmark | Estonia | France | Great Britain | Iceland | Italy | Latvia | Lithuania | MOL-liga | Norway | Poland | Romania | Serbia | Slovenia | Spain | NHL | AHL |
League standings
Game fixtures
League leaders
Despite material disadvantages, Georgia's hockey team is moving up the charts. Read more»
Just over a week after Head Coach Paul Thompson resigned the Sheffield Steelers appointed Tom Berrasso as the new leader. Read more»