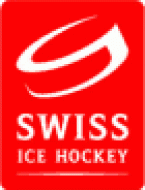 The return of Swiss Cup
Switzerland Federation revives National Cup after 49 years.
The Swiss National Cup was played briefly between 1957 and 1966 as a National League´s parallel competition. The last edition was won by Grasshoppers Zurich, beating ZSC Lions 6-3 in a local derby. Exactly to revive the atmosphere of regional derbies and to give to lower division teams the possibility to play against the giants of domestic hockey, Swiss Federation announced the return of Swiss National Cup, starting from 2014-15 season, from September to January, with five rounds
First Round (16th final): The 12 NLA teams will be split into four regions: North (ZSC, Kloten, Zürich), South / East (Davos, Lugano and Ambri), Central (Bern, Biel, train) and West (Servette, Fribourg, Lausanne) along with the best four NLB teams, one in each region. These 16 teams won´t play between them but against the other six NLB clubs and the ten clubs from Regio League (third division), assigned to the four regions according to their regional location.The team from the lower league then has the right to play at home, in case of teams playing in the same league, the venue will be determined by draw. The draw for the first round will be held in late May 2014. All other rounds will be drawn immediately after the end of a round.The winners will advance directly to the next round.
1/8 Finals and quarter finals (without regionalization) will be played in October and December. The semi-finals and the final game will be in January, it´s still undecided if with a Final-Four format in a single venue or with an home/away format.
"A powerful ice hockey League, as we have in Switzerland needs a cup competition. Teams will now have a second chance to win a title during the season. Additionally, high level ice hockey moves to periphery and promotes the tradition of ice hockey at the base. Along with our marketing partner InfrontRingiere, we have developed a concept that complements excellently league and that will satisfy the great culture of ice hockey, which prevails in our country", said Marc Furrer, President of the Swiss Ice Hockey Federation.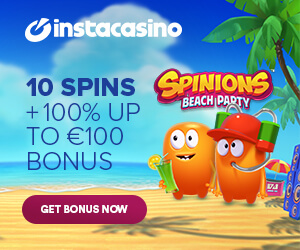 Current events

Czech Rep.: Tipsport extraliga | 1.liga | 2.liga

Slovakia: Tipsport Extraliga | 1.liga

Sweden: SHL | HockeyAllsvenskan
Other: EBEL | Belarus | Croatia | Denmark | Estonia | France | Great Britain | Iceland | Italy | Latvia | Lithuania | MOL-liga | Norway | Poland | Romania | Serbia | Slovenia | Spain | NHL | AHL |
League standings
Game fixtures
League leaders
Ben O'Connor leaves Sheffield for Bayrs Astana of the KHL. Read more»
For the second time in tournament history, Sweden has won back-to-back World Championships thanks to a 3-2 victory in a thrilling contest against Switzerland in the shootout on Sunday in Denmark. ... Read more»