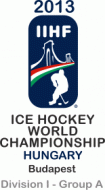 Arpad Mihaly searching for Italian help
Arpad Mihaly is the author of the only Hungarian goal in the match against Italy. After the game, he was thinking about the chances of his team to reach the A pool and also explained a little bit about his former career.
Arpad, could you tell me more about your scoring action?
It was on a poweplay. Ladanyi was trying to pass to me through two players. It hit a stick and was slowly coming to the middle, so I just one-timed it and it was in.
Do you think that Italy will defeat Kazahkstan and you can get promoted to the A pool, if you beat Japan?
Sure. We still have a chance. Tomorow we just have to come out, play hard and beat Japan in regular time.
Are you able to beat Japan?
We need some help from Italy. We hope that they will beat the Kazakhstan in regulation and then we need to fly on the ice and we can defeat Japan.
What can you tell me about your career? You played in AHL for long time, so how were the years in US?
I spent there almost ten years and it was different style of hockey. You know the typical US style of hockey. I had a fun there, met lot of good players and got lot of good experience.
Do you think that for you as a Hungarian player it is more difficult to earn trust from the coach than for the players from the top European hockey countries such as Sweden, the Czech Republic, Russia etc.?
Yes, definately. Honestly, I was not drafted, so I was a free agent. So I had definitely tough time there in every team. For me the path was not clearly made. It was a little bit easier for those who were drafted, or for Canadiens and US guys. But I am glad that the head coach gave me a fair chance.
You also played in Bolzano, Italy. Did you took any advantage for the last game against Italians?
I played there, so I knew the style. I know most of that guys from the league and I think they play the typical Canadian style, because there are lot of Canadiens. I think that we needed a little bit more to beat them.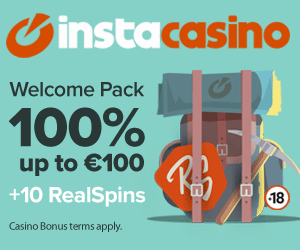 Current events

Czech Rep.: Tipsport extraliga | 1.liga | 2.liga

Slovakia: Tipsport Extraliga | 1.liga

Sweden: SHL | HockeyAllsvenskan
Other: EBEL | Belarus | Croatia | Denmark | Estonia | France | Great Britain | Iceland | Italy | Latvia | Lithuania | MOL-liga | Norway | Poland | Romania | Serbia | Slovenia | Spain | NHL | AHL |
League standings
Game fixtures
League leaders
Despite material disadvantages, Georgia's hockey team is moving up the charts. Read more»
The 9 and 10 October saw Game Day 5, the penultimate round of the group stage this year's Champions Hockey League. Each team played the first of a back to back meeting with the same opponent as the group stage of ... Read more»