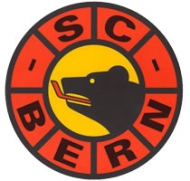 SC Bern tops the 2012-13 European attendance ranking again
SC Bern of the Swiss Nationalliga A set a new European record in attendance with a 16,330 fans average per game.
It is no surprise but a Europe's tradition that SC Bern tops the season's attendance rankings. Since the 2001-02 season there has been no better team in attendance than Bern. This is quite amazing fact itself, but what for more it is wonderful to see the people of Bern still can make the average better because the last season's number breaks the Bern's, the Swiss's and the Europe's all-time record. Let's see what will be the future trend, because the last season's average means 95.32% of the PostFinance Arena's capacity "only", so there is still room for improvement (capacity of the PostFinance Arena is 17,131).
The biggest growth of numbers experienced the Slovak KHL team of Slovan Bratislava. Before the club entered KHL, its last average from the 2011-12 season was 5,907. But in the last season it increased to 9,975, which makes Slovan Europe's 7th team. Bratislava's most famous capital has done a jump over 29 places in the ranking last year.
Another KHL's newcomer, LEV Prague, signed into the rankings with very nice average of 7,161 fans. But more than the actual number it will be interesting to watch how it will change during the next season when no NHL lockout will occur, because their last season's average could not be so high if four of Lev's games were not extraordinarily played in the Europe's second largest hockey rink, the O2 Arena of Prague. In October, Dynamo Moscow and SKA St. Petersburg brought several big NHL-star players to play against Lev and later the Slovan Bratislava brought thousands of their own fans with. In total those four games added 57,532 spectators to Lev's average.
The last of previous year's KHL new teams Donbass Donetsk also made the TOP 100 rankings, but grabbed 98th place only with 3,740 spectators (91.21% of Donetsk arena's capacity).
In overall view, there are three German teams, two Swiss and Russian clubs, and by one of Belarus, Finland and Slovakia in the Europe's TOP 10. From TOP 100 you can find six second-level teams (Djurgården; Malmö; Leksand (all SWE) Angarsk (RUS) Lausanne (SUI)) and also one third-level team - Löwen Frankfurt(GER).
Reflex of the club's ranking can be found also in the leagues' TOP10. The most attended league was the Swiss Nationalliga A with average of 6,620 spectators per game. The second best league was Deutsche Eishockey Liga from Germany and the third place went for Russian based Kontinental Hockey League.
On the other hand it is very sad that Slovakia averagely earned 2,018 spectators per game only so also the Swedish second-level league called Allsvenskan reached better numbers (3,227). This is the worse side of KHL because in quit of Slovan Bratislava the Slovak's top competition has lost one of two its most prestigious clubs and the competition then lost its point.
Attendance figures in European hockey leagues 2012/2013
| | | | | |
| --- | --- | --- | --- | --- |
| # | Club | Country | Average | Cap. % |
| 1 | SC Bern | SUI | 16,330 | 95.32% |
| 2 | Dynamo Minsk | BLR | 14,299 | 94.78% |
| 3 | Eisbären Berlin | GER | 14,034 | 98.83% |
| 4 | Kölner Haie | GER | 12,199 | 65.94% |
| 5 | SKA St. Petersburg | RUS | 11,917 | 95.34% |
| 6 | Adler Mannheim | GER | 10,796 | 79.38% |
| 7 | Slovan Bratislava | SVK | 9,975 | 99.20% |
| 8 | Jokerit Helsinki | FIN | 9,828 | 71.92% |
| 9 | ZSC Lions Zurich | SUI | 8,745 | 81.24% |
| 10 | Lokomotiv Yaroslavl | RUS | 8,712 | 96.31% |
| 11 | Frölunda Gothenburg | SWE | 8,588 | 71.31% |
| 12 | HC Pardubice | CZE | 8,490 | 83.28% |
| 13 | Avangard Omsk | RUS | 8,060 | 78.12% |
| 14 | Medvescak Zagreb | CRO | 7,944 | 90.40% |
| 15 | Hamburg Freezers | GER | 7,690 | 60.06% |
| 16 | HIFK Helsinki | FIN | 7,363 | 90.68% |
| 17 | Kometa Brno | CZE | 7,196 | 99.94% |
| 18 | Lev Prague | CZE | 7,161 | 50.39% |
| 19 | Salavat Yulayev Ufa | RUS | 7,160 | 90.06% |
| 20 | Traktor Chelyabinsk | RUS | 7,142 | 95.23% |
| 21 | Amur Khabarovsk | RUS | 7,100 | |
| 22 | Genève-Servette | SUI | 6,967 | |
| 23 | HV71 Jönköping | SWE | 6,770 | |
| 24 | Fribourg-Gottéron | SUI | 6,537 | |
| 25 | Sparta Prague | CZE | 6,445 | |
| 26 | Sibir Novosibirsk | RUS | 6,305 | |
| 27 | EV Zug | SUI | 6,302 | |
| 28 | Linköpings HC | SWE | 6,287 | |
| 29 | Brynäs Gävle | SWE | 6,229 | |
| 30 | Dinamo Riga | LAT | 6,228 | |
| 31 | Färjestad Karlstad | SWE | 6,209 | |
| 32 | Djurgården Stockholm | SWE-2 | 6,184 | |
| 33 | TPS Turku | FIN | 6,103 | |
| 34 | Nuremberg Ice Tigers | GER | 6,081 | |
| 35 | Kärpät Oulu | FIN | 6,005 | |
| 36 | MODO Örnsköldsvik | SWE | 5,884 | |
| 37 | Atlant Mytishi | RUS | 5,875 | |
| 38 | Skoda Plzen | CZE | 5,838 | |
| 39 | Malmö Redhawks | SWE-2 | 5,794 | |
| 40 | Metallurg Magnitogorsk | RUS | 5,765 | |
| 41 | Yermak Angarsk | RUS-2 | 5,684 | |
| 42 | Tappara Tampere | FIN | 5,648 | |
| 43 | Rytiri Kladno | CZE | 5,597 | |
| 44 | Dynamo Moscow | RUS | 5,478 | |
| 45 | Kloten Flyers | SUI | 5,366 | |
| 46 | SCL Tigers Langnau | SUI | 5,355 | |
| 47 | Torpedo N. Novgorod | RUS | 5,250 | |
| 48 | Skellefteå AIK | SWE | 5,197 | |
| 49 | Luleå HF | SWE | 5,184 | |
| 50 | Neftekhimik Nizhn. | RUS | 5,138 | |
| 51 | Krefeld Pinguine | GER | 5,108 | |
| 52 | Vienna Capitals | AUT | 5,079 | |
| 53 | Vitkovice Ostrava | CZE | 5,075 | |
| 54 | Nottingham Panthers | GBR | 5,057 | |
| 55 | Düsseldorfer EG | GER | 5,054 | |
| 56 | Växjö Lakers | SWE | 5,042 | |
| 57 | Straubing Tigers | GER | 5,005 | |
| 58 | Leksands IF | SWE-2 | 5,000 | |
| 59 | AIK Stockholm | SWE | 4,998 | |
| 60 | EHC Biel | SUI | 4,909 | |
| 61 | Ilves Tampere | FIN | 4,879 | |
| 62 | HC Ambrì-Piotta | SUI | 4,859 | |
| 63 | Ak Bars Kazan | RUS | 4,839 | |
| 64 | Yuzhny Ural Orsk | RUS-2 | 4,803 | |
| 65 | HC Davos | SUI | 4,784 | |
| 66 | Slavia Prague | CZE | 4,747 | |
| 67 | HC Lugano | SUI | 4,725 | |
| 68 | Espoo Blues | FIN | 4,685 | |
| 69 | Sary-Arka Karaganda | KAZ | 4,588 | |
| 70 | Rapperswil-Jona L. | SUI | 4,566 | |
| 71 | Ässät Pori | FIN | 4,556 | |
| 72 | Lausanne HC | SUI-2 | 4,485 | |
| 73 | HC Litvinov | CZE | 4,470 | |
| 74 | PSG Zlin | CZE | 4,454 | |
| 75 | Severstal Cherepovets | RUS | 4,448 | |
| 76 | HC Ceske Budejovice | CZE | 4,395 | |
| 77 | Timrå IK | SWE | 4,326 | |
| 78 | Bili Tygri Liberec | CZE | 4,264 | |
| 79 | Pelicans Lahti | FIN | 4,246 | |
| 80 | Metallurg Novokuznetsk | RUS | 4,226 | |
| 81 | Pirati Chomutov | CZE | 4,178 | |
| 82 | Augsburger Panther | GER | 4,152 | |
| 83 | KAC Klagenfurt | AUT | 4,030 | |
| 84 | HC Kosice | SVK | 4,029 | |
| 85 | KalPa Kuopio | FIN | 4,000 | |
| 86 | Lukko Rauma | FIN | 3,959 | |
| 87 | Löwen Frankfurt | GER-3 | 3,948 | |
| 88 | Belfast Giants | GBR | 3,932 | |
| 89 | HPK Hämeenlinna | FIN | 3,931 | |
| 90 | CSKA Moscow | RUS | 3,931 | |
| 91 | JYP Jyväskylä | FIN | 3,903 | |
| 92 | Rögle BK | SWE | 3,886 | |
| 93 | SaiPa Lappeenranta | FIN | 3,873 | |
| 94 | Avt. Yekaterinburg | RUS | 3,822 | |
| 95 | VSV Villach | AUT | 3,806 | |
| 96 | Ocelari Trinec | CZE | 3,784 | |
| 97 | Black Wings Linz | AUT | 3,750 | |
| 98 | Donbass Donetsk | UKR | 3,740 | |
| 99 | Iserlohn Roosters | GER | 3,734 | |
| 100 | Stavanger Oilers | NOR | 3,663 | |
Regular-Season average league attendance Europe & Asia 2012/2013
| | | |
| --- | --- | --- |
| | League | Attendance |
| 1 | Switzerland - National League A | 6,620 |
| 2 | Germany - Deutsche Eishockey Liga | 6,172 |
| 3 | Russia - Kontinental Hockey League | 6,106 |
| 4 | Sweden - Elitserien | 5,717 |
| 5 | Finland - SM-liiga | 5,213 |
| 6 | Czech Republic - Extraliga | 5,169 |
| 7 | Austria - EBEL | 3,547 |
| 8 | Slovakia - Extraliga | 2,018 |
| 9 | Great Britain - Elite Ice Hockey League | 1,977 |
| 10 | Norway - Get Ligaen | 1,627 |
| 11 | France - Ligue Magnus | 1,516 |
| 12 | Denmark - AL-Bank Liga | 1,501 |
| 13 | Poland - Polska Liga | 1,171 |
| 14 | Italy - Serie A | 1,067 |
| 15 | Asia League (CHN/KOR/JPN) | 977 |
| 16 | Belarus - Extraliga | 897 |
| 17 | Netherlands - Eredivisie | 812 |
| 18 | MOL Liga | 705 |
Regular-Season average attendance in European 2nd-tier leagues 2012/2013
| | | |
| --- | --- | --- |
| | League | Attendance |
| 1 | Sweden - Allsvenskan | 3,227 |
| 2 | Germany - 2. Bundesliga | 2,267 |
| 3 | Switzerland - National League B | 2,016 |
| 4 | Russia - VHL | 1,918 |
| 5 | Finland - Mestis | 1,134 |
| 6 | Czech Republic - 1. liga | 993 |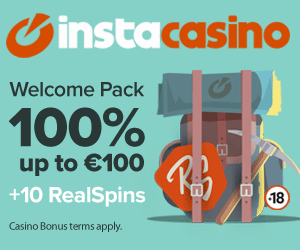 Current events

Czech Rep.: Tipsport extraliga | 1.liga | 2.liga

Slovakia: Tipsport Extraliga | 1.liga

Sweden: SHL | HockeyAllsvenskan
Other: EBEL | Belarus | Croatia | Denmark | Estonia | France | Great Britain | Iceland | Italy | Latvia | Lithuania | MOL-liga | Norway | Poland | Romania | Serbia | Slovenia | Spain | NHL | AHL |
League standings
Game fixtures
League leaders
As Sheffield Steelers (EIHL) gear up for a play off push changes were made. Read more»
From practice in a car park and over a Persian carpet to skating in one of the most prestigious hockey academies: Eurohockey meets Guila Mohajer: facing many difficulties, the first Iranian women hockey player is now studying coaching in Vierumaki Sport ... Read more»