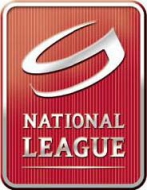 How are the lockout players doing in NLA?
It's been more than 2 months since the National League A started their season and the locked out NHL players invaded the league's mediocre start.
Eleven out of twelve clubs decided to acquire the services of a player from overseas, Fribourg-Gotteron being the only one not jumping on the band wagon. So far, their decision to do so seems to work out, the Dragons from Fribourg find themselves on 8th place after being in the top 3 for a number of weeks.
Let's have a look at how the liaisons between the players and their respective clubs have worked so far, are they more of a perfect love-story or just a failed blind date?
Genéve-Servette
Yannick Weber (Games Played: 20/Goals:3/Assists:11)
Logan Couture (GP:18/G:7/A:16)
Both Couture and Weber have played solid but not outstanding, coach Chris McSorley has placed them in the 1st line and seem to work together well so far. It's been more of a team effort that's brought Servette there where they are right now.
ZSC Lions
Dustin Brown (GP:4/G:1/A:1)
What a first impression of the current Stanley Cup champion Dustin Brown. With 2 penalties that cost the ZSC Lions the game it wasn't exactly a great start. He'll have to get used to the Swiss Refs and the bigger Rink, just like most of the NHL'ers.
SC Bern
John Tavares (GP:14/G:7/A:11)
Roman Josi (GP:14/G:5/A:1)
Mark Streit (GP:18/G:4/A:8)
Probably the team with the highest expectations, SC Bern signed John Tavares, Roman Josi and their lost son, Mark Streit. With a more than tough start, fans slowly became impatient during the last 2 weeks but the magic trio was able to deliver and are fighting their way up the stands. Tavares is showing why he's the NHL Draft Pick No. 1 and scores points on a daily basis. Mark Streit's +/- statistic shows that he hasn't lost any of his motivation since his Islanders were excluded from this spring's NHL Playoffs.
EV Zug
Damien Brunner (GP:21/G:12/A:22)
Linus Omark (GP:23/G:9/A:23)
Raphael Diaz (GP:20/G:5/A:15)
Henrik Zetterberg (GP:11/G:10/A:7)
Another Team that raised the Fans expectations sky high after not only signing Raphael Diaz, Linus Omark and Damien Brunner but also picking up Henrik Zetterberg, currently one of the best two-way forwards in the world.
So far, Omark and Brunner have picked up more than 45 scorerpoints in 16 games and are giving EV Zug the much needed boost to climb up the standings. All 4 players score more than a point per game and if they keep up this rate, they could find themselves on top of the standings within the next few weeks.
HC Lugano
Patrice Bergeron (GP:11/G:9/A:9)
Luca Sbisa (GP:18/G:5/A:5)
For Luca Sbisa this must have been a familiar situation, the hot-blooded Lugano Fans showed their passion for their team as Oranges, Nails and flagpoles where thrown on the ice which lead Patrice Bergeron to tweet out how crazy fans are in Switzerland, only question remains, crazy good or crazy bad.
HC Davos
Rick Nash (GP:15/G:10/A:6)
Joe Thornton (GP:19/G:4/A:9)
Never change a winning Duo the Management of HC Davos might have thought when acquiring neo-Ranger Rick Nash and Big Joe Thornton. The experiment went very well last time these two superstars came together, giving HC Davos not only the prestigious Spengler-Cup victory but driving them to a win of the Swiss Championship in 2004/05.
Nash has had a slightly better start, scoring 14 points in 11 games so far while Thornton has had 13 points in 15 games. If the Lockout continues both players could enjoy yet another Spengler Cup tournament around Christmas time.
Kloten Flyers
Brooks Laich (GP:15/G:6/A:8)
The euphoria that surrounded Brooks Laich and his ability as a scorer have slightly cooled down, but he's still a point per game player, being the leader on the ice with a good overview of the game and the necessary toughness to lead the Flyers out of the lower regions of the standings.
Fribourg-Gotteron
The only Club without a lock-out player, it seemed to had paid off, but the Dragons are in a steady decline and find themselves on the 8th spot.
EHC Biel
Tyler Seguin (G:18/G:16/A:12)
Patrick Kane (G:6/G:4/A:6)
The watchmaker's City was happy to welcome Tyler Seguin, yet another solid NHL Star to their hockey team. He's given EHC Biel a legitimate chance of making the Play-Offs by scoring over one and a half points per game, putting him in 3rd spot for the top scorer in the NLA behind Damien Brunner and Linus Omark. Patrick Kane joined him just shortly, but having played 4 games and scoring 7 points he's another promise EHC Biel won't make it easy for the other Clubs to steal points from the Eishalle Biel.
Rapperswil Lakers
Jason Spezza (GP:17/G:7/A:10)
Michael Del Zotto (GP:4/G:0/A:2)
Jason Spezza will be happy to hear that Rapperswil has signed Del Zotto for the remainder of the Lock-out, as he's been introduced as the superstar for the Lakers. With a little over a point per game Spezza surely has helped the team but even he wasn't able to stop the descending after a strong start into the season. Del Zotto needs to find his game quick if he wants to have an impact but we'll see how many points he was able to score once he's shouldered a few more games.
HC Ambri-Piotta
Max Paccioretty (G:5/G:1/A:0)
Paccioretty's visit was of short duration, the crowd of Ambri/Piotta surely expected a little more but 1 goal in 5 games was all they got. So far, Ambri has not thought about a replacement.
SC Langnau Tigers
Jared Spurgeon (G:13/G:3/A:4)
Tyler Ennis (G:8/G:2/A:4)
What a disappointing start for the Tigers. Having played the start of the season on the road due to renovation of their stadium the Tigers find themselves on the last spot in the NLA. Both Ennis and Spurgeon had raised the expectations but so far weren't able to pay off as Management would have liked to see.
Reaching the Playoffs will be the No. 1 goal for this team still struggling to find a clear line in their game, otherwise they could find themselves dealing with the playouts earlier than they thought.
In general you can say that for most clubs the investment in a NHL player has paid off so far, almost everywhere the ticket sales are up, Merchandise sales, especially hockey sweaters, are very popular and even the average couch potato fan wants to see Henrik Zetterberg do his magic against the current Stanley Cup Champion Dustin Brown.
Most clubs don't exactly like to communicate numbers on the costs of the players but it remains to be seen at the end of the season when the Accounting Department presents their figures, it could be an unpleasant surprise for some clubs.

Czech Rep.: Tipsport extraliga | 1.liga | 2.liga

Slovakia: Tipsport Extraliga | 1.liga

Sweden: SHL | HockeyAllsvenskan
Other: EBEL | Belarus | Croatia | Denmark | Estonia | France | Great Britain | Iceland | Italy | Latvia | Lithuania | MOL-liga | Norway | Poland | Romania | Serbia | Slovenia | Spain | NHL | AHL |
League standings
Game fixtures
League leaders
Landmark game for Steelers captain this Saturday. Read more»
After not even making the Olympics back in 2014, Germany will play for their first-ever gold medal after beating two-time defending champions Canada 4-3 in a thrilling semifinal game on Friday. ... Read more»