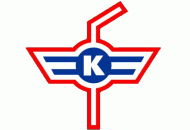 Brooks Laich has landed in Kloten
For the Kloten Flyers the acquisition was very good news, considering the financial ups and worse downs the club had to go through during the past months, not knowing if they would even play in the highest Swiss League (National League A) for the current season.
It therefore came as a little surprise that the Flyers were able to lure a player like Brooks Laich to Kloten, signing the Center of the Washington Capitals for the duration of the NHL-Lockout. He previously recorded 48 points in 82 regular season and 14 play off NHL games combined with a -8 rating for the Caps. And he definitely is off to a good start in Kloten, posting 12 points (5 Goals, 7 Assists) in 9 games, making him the leading scorer for the Flyers.
Once the whistle is blown, it's clear Brooks Laich didn't come here to enjoy the panoramic view of the Swiss alps. He instructs his team mates in face-off situations and creates chances for the forwards. He does what made him a first Line Center with the Caps, working hard without the puck and giving the right pass at the right moment. The harmony within the 1st line is obvious, Simon Bodenmann and Denis Hollenstein are both showing their potential, stepping up, establishing their game and scoring points. That's exactly what happened on the October 14th win against Genève-Servette where Laich, scoring twice and giving one assist, Bodenmann with one goal and Hollenstein with 1 goal and 1 assist secured 3 points putting them in 9th place in the Standings.
It remains to be seen if the stand-out Center can continue his scoring streak and being the support the Flyers were hoping for. But the most important factor for the locked out players to continue playing in Europe remains if and when the NHL and NHLPA will reach an agreement or not. So far it looks as if Fans all over European hockey cities will celebrate their new stars for a while.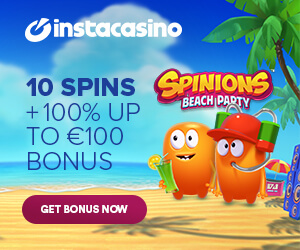 Current events

Czech Rep.: Tipsport extraliga | 1.liga | 2.liga

Slovakia: Tipsport Extraliga | 1.liga

Sweden: SHL | HockeyAllsvenskan
Other: EBEL | Belarus | Croatia | Denmark | Estonia | France | Great Britain | Iceland | Italy | Latvia | Lithuania | MOL-liga | Norway | Poland | Romania | Serbia | Slovenia | Spain | NHL | AHL |
League standings
Game fixtures
League leaders
Ben O'Connor leaves Sheffield for Bayrs Astana of the KHL. Read more»
For the second time in tournament history, Sweden has won back-to-back World Championships thanks to a 3-2 victory in a thrilling contest against Switzerland in the shootout on Sunday in Denmark. ... Read more»