Swedish federation stops All-Star game
November 8 an All-Star game between HockeyAllsvenskan and Mestis, the Swedish and Finnish 2nd tier leagues, was supposed to be played. The game has been canceled because the Swedish Ice Hockey Federation didn't allow it to be played.
Hockeyallsvenskan was urged by the SIF to request dispensation from the Competition Tribunal, which dismissed the application. Hockeyallsvenskan has on two occasions appealed the decision but the Swedish federation is determined to go with the Competition Board's decision.
In its decision the Competition Tribunal refers to the international breaks and writes that "SIF consistently avoided granting licenses for games under them. An essential reason of this is that the focus among the media, sponsors and audience must be directed at national team activities. "
- We respect the decision of course, but deeply regret that SIF stops our first step towards international exchange, says Hockey Allsvenskans CEO Stefan Bengtsson. We ask ourselves how an All-Star game in Finland on a game free day in the Karjala Cup, and with the support of the Finnish Ice Hockey Association and Turku City, could reduce the focus of the Swedish national team? We believe that it is not negative competition, but on the contrary, the arrangement may provide greater focus on the Three Crowns and of course guaranteed that all internationals with assignments during the week would be exempt from the our All Star Team.
Hockeyallsvenskan got the invitation to the match from Mestis, which is a part of the Finnish Ice Hockey Association. The two league organizations had planned both an All-Star game and a so-called "skills competition". The event in Turku would be a first step in a future exchange between the leagues.
Hockeyallsvenskan has also got similar invitations from Russia and Norway.
- With our international exchange, we want to increase the interest of Hockeyallsvenskan and highlight the major profiles that we have today, says Stefan Bengtsson. An All-star team and organized cooperation in other forms would strengthen our organization. We saw it as a good opportunity for the hockey federations to promote the 2013 World Championship to our supporters. Since the leagues schedules are so tight and the interest of pre-season friendlies is limited, this was the only this solution at hand. If SIF maintains its negative attitude, we must now reconsider the basis for our internationalization, ends Stefan Bengtsson.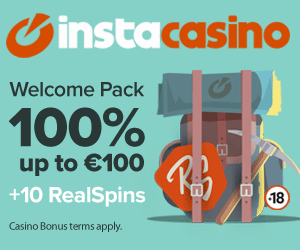 Current events

Czech Rep.: Tipsport extraliga | 1.liga | 2.liga

Slovakia: Tipsport Extraliga | 1.liga

Sweden: SHL | HockeyAllsvenskan
Other: EBEL | Belarus | Croatia | Denmark | Estonia | France | Great Britain | Iceland | Italy | Latvia | Lithuania | MOL-liga | Norway | Poland | Romania | Serbia | Slovenia | Spain | NHL | AHL |
League standings
Game fixtures
League leaders
Despite material disadvantages, Georgia's hockey team is moving up the charts. Read more»
The 9 and 10 October saw Game Day 5, the penultimate round of the group stage this year's Champions Hockey League. Each team played the first of a back to back meeting with the same opponent as the group stage of ... Read more»